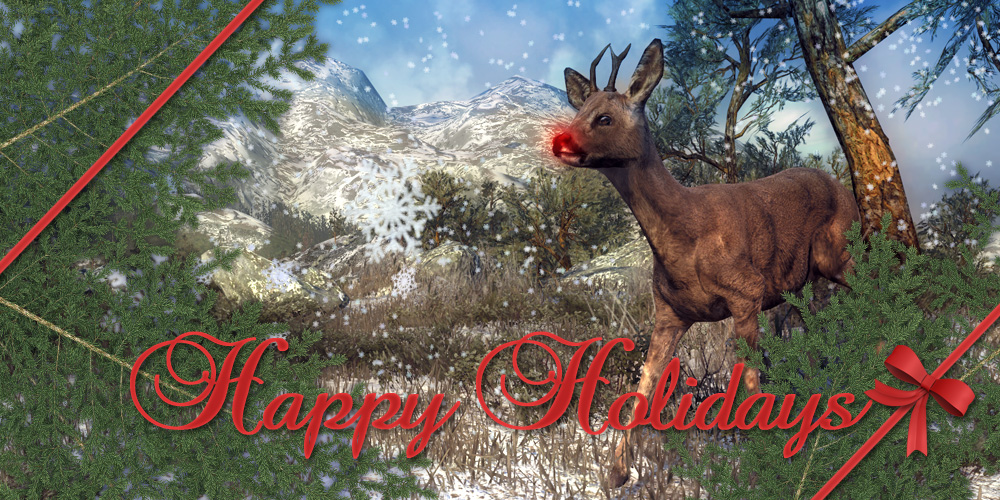 It's been quite an exciting year for us here at Expansive Worlds. We've expanded the team, we released multiplayer, two new reserves, three new species and a bunch of new weapons and equipment. Based on the number of players we see in the game it seems as we've been working on the right stuff. We do know that there still are some bugs in the game, but we will continue to find and kill them as fast as we possibly can.
Most of us will now go on a well deserved vacation and come back next year, but a few will keep working over the Holidays. When we're all back at the office we'll start planning next years adventures in theHunter.
We'd like to take this opportunity to thank all of you who have played and enjoyed the game we love developing. A special warm thanks goes to our beta testers, our translators and of course our community moderators. We couldn't do this without you guys and gals! And also all you YouTuber's, creating fantastic theHunter videos, thanks and keep up the good work. We really appreciate your creations!
Next status update will most likely come in the beginning of January 2014.
Happy hunting holidays!
Share this