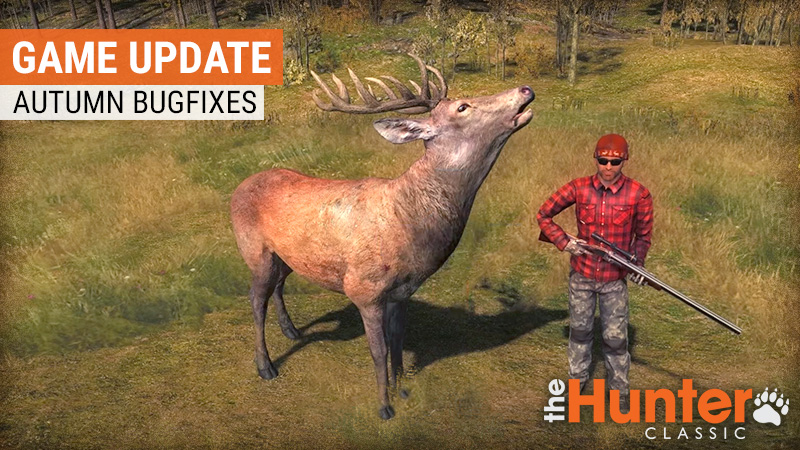 Howdy hunters!
We have just released a patch with a few fixes.
Here's the changelog:
BUG-FIXES
✅ Fixed an issue where some animals fell through the ground during trophy shot mode.
✅ Fixed a bug where some animals could not be rotated in trophy shot mode when using predefined poses.
✅ Fixed a bug where a player might see another player moving in some weird pose while in trophy shot mode, in a multiplayer game.
✅ Fixed a bug where the Albino Female Moose would look like a normal one in a Trophy Lodge.
✅ Few minor fixes in missions and competitions. Thank you for your feedback and please continue to send it, we are on a mission (excuse the pun!) to fix them all!
ANTI-CHEAT
✅ People were able to download the free equipment DLC on Steam multiple times by using multiple Steam accounts. This is now fixed, any theHunter Classic account can only download the DLC once.
✅ The outline of deployable items could be exploited to see animals far away through the environment. This is now fixed and cannot be used as an advantage any longer.
Share this