WEEKEND COMPETITION
This week we got quite a challenging one for you!
The combined weight of one Whitetail Buck, one Male Feral Hog, one Female Black Bear and one Female Bobcat shot at 100% Harvest Value from a distance of over 80m (Approx. 262 ft) is your competition entry.
Find out what it's all about and join the competition for a chance to win hefty prizes in em$!
---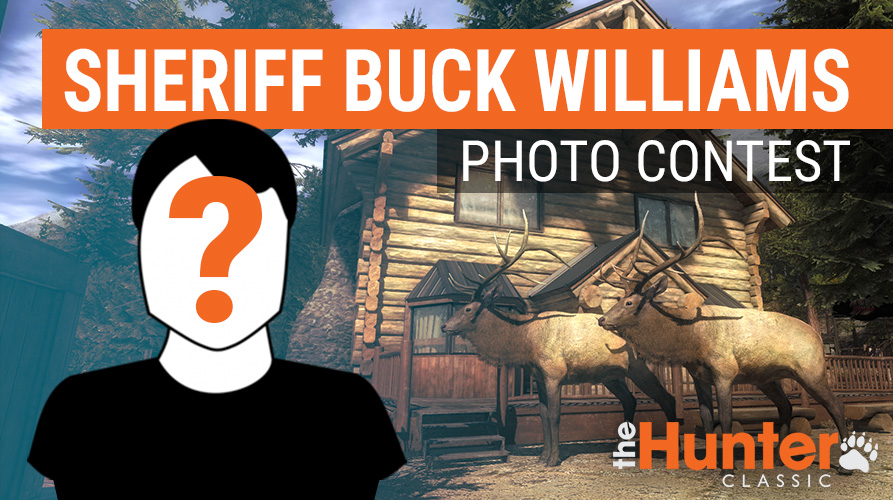 PHOTO CONTEST
In this week's photo contest, you have the chance to recreate one of theHunter Classic's most prominent characters: Sheriff Buck Williams!
➡️ LEARN MORE ABOUT THE PHOTO CONTEST
---
WEEKLY SALES
✅ .30-06 Stutzen Bolt Action Rifle
✅ 4x42mm Classic Rifle Scope
✅ Happy Camper Tent
✅ Deer "Grunt" Call
✅ Hunting Backpack
…and much more. Up to 50% off!
➡️ CLICK HERE TO SEE ALL THE ITEMS ON SALE
Sale ends on September the 15th, 10:00 am CET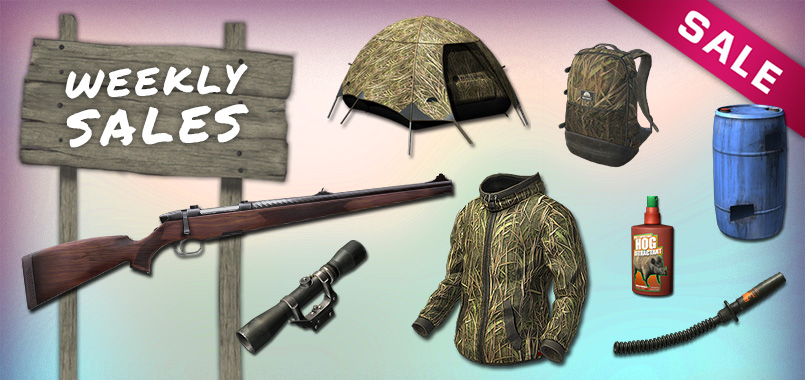 Share this