Hello Hunters,
Today's Status Update is not a long one, but it it good nonetheless! We talk about the Summer Fiesta, The new Drilling Rifle and some UI changes that we have made.
Summer Fiesta 2018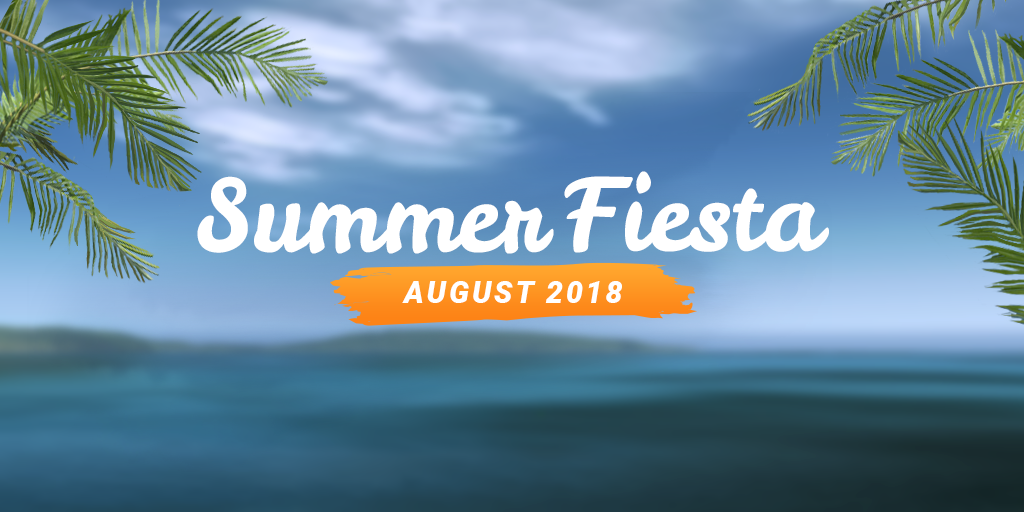 The 2018 Summer Fiesta has been running a week now. At least three people have already completed all the mission packs, congratulations! Like I mentioned last week, they are no easy feat!
The Weightsaver Lottery is looking very close, only 8kgs separates the top 10 positions. Dall Sheep and Reindeer are the first two animals in the lottery and today Wild Boar have been added to the list.
This week the 'Summer' competition starts, the entry requirements is the combination of your heaviest Sambar Deer, Roosevelt Elk and Rusa Deer. Good luck!
16GA/9.3x74R Drilling Combination Gun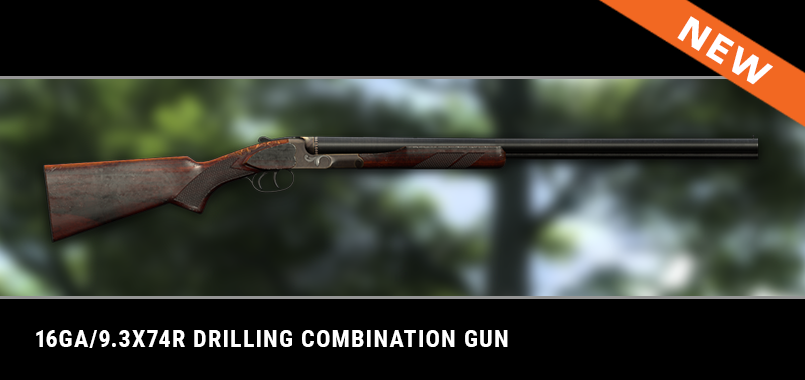 Today we break more boundaries as we release the previously impossible 16GA/9.3x74R Drilling Combination Gun. I have fallen in love with this gun and it really is the 'Swiss Army Knife' of the gun world, as it's ethical for every species in the EHR!
As well as the Birdshot and Buckshot, the 16GA barrels have also been strengthened to take 16GA Slugs! Picking between either the 9.3x74R or the 16GA is as simple as clicking your middle mouse button. Remembering to do that is another challenge, I shot a goose yesterday, midflight, iron sights with the 9.3x74R, sorry Doc!
The gun takes the current '2-6x32mm Slug Scope' or the brand new 3-18x44mm Rifle Scope. People often ask for a look at the new reticles, so here it is: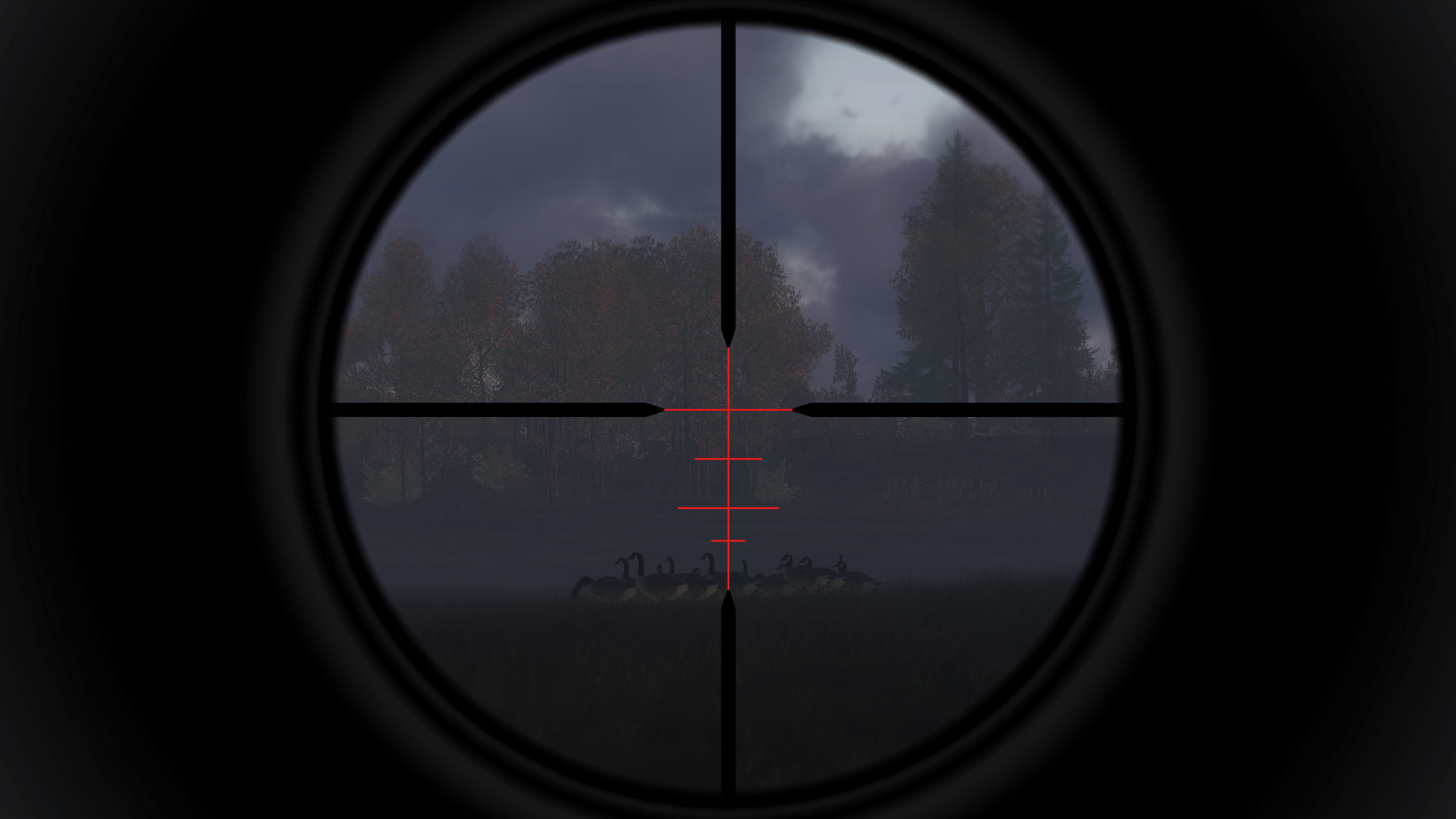 Now, in order to get this gun to work in game, we have had to remake the UI screen (the inventory Screen) to accommodate the extra ammo slot. So when you start up your game today, it may look a little different than usual. So make sure to take a minute or two and familiarise yourself with the new layout. The major change is that we have split the equipment off into its own tab and here you can also equip any dogs you own. The new layout also opens up room and gives us the chance to add extra slots for any features that may come along in the future.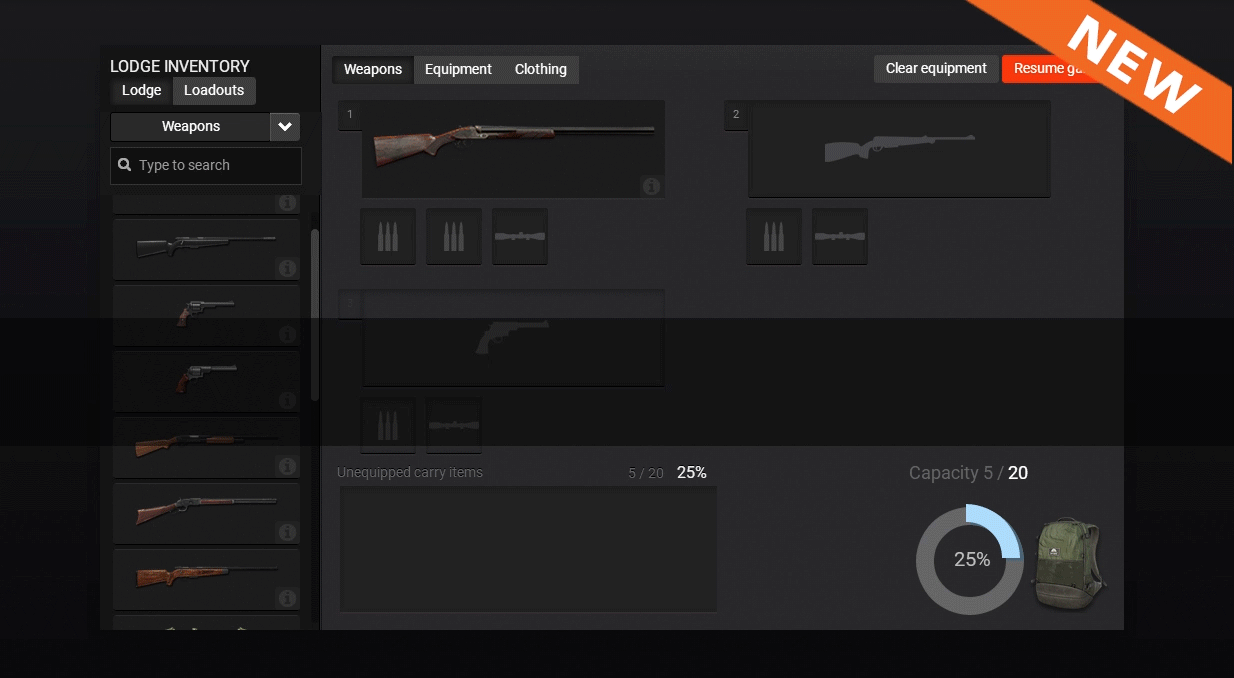 New Animal
Currently we are working on a new animal for the EHR, when this new animal is set free, it will be released into Hemmeldal. Watch this space.
Known Issue(s)/Fixes
Projectiles not registering after 500m. A fix for this is currently being tested and we will release it to you as soon as it passes.
Golden 10 GA not displaying in gun racks. We have fixed this issue and will be included in the next patch.
What's bugging you the most?
I just wanted to touch on this to let you all know, your feedback has not gone to waste. We are currently trying to reproduce many of the issues and we are hoping to present to you all many good fixes in the not too distant future.
Rare and Trophy of the Week
I had a question come to be via PM in the forums this week. "TK when are the Trophy and Rare of the week selected?" Very good question and I thought I would add the information to the Status Update! Trophy of the Week gets selected on Monday's and Rare of the Week gets selected on Wednesday's.
So, if you have shot a rare or high scoring animal from this week and want a chance to win, then share them in the correct thread on our forum, don't forget to mention the score! Rares go into this thread and trophy animals into this one. We currently don't have a competition for Non-Typicals, but they go into this thread.
This Weeks Winners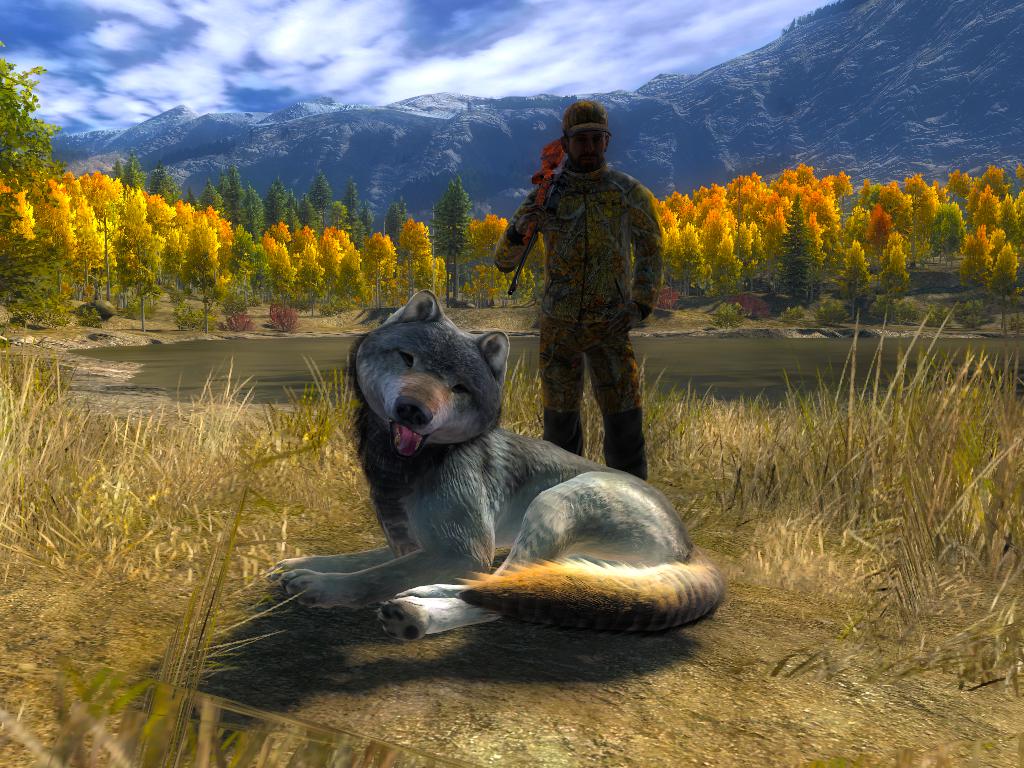 The 'Trophy of the Week' is this Grey Wolf, which was shot by ElCorderoDeDios and scoring 16,890! If you are unsure of what many consider a trophy Grey Wolf, it is anything over the 16 scoring mark.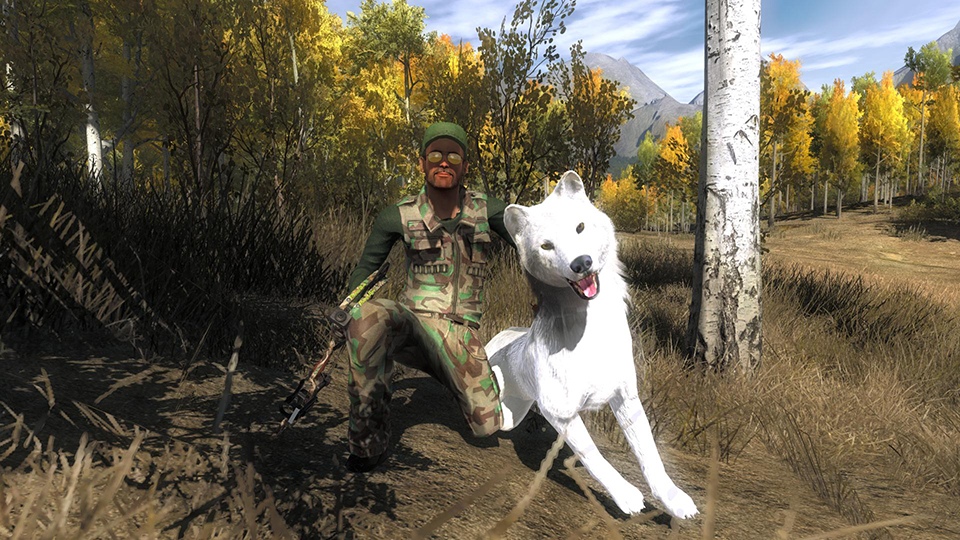 And the 'Rare of the Week' goes to 'Fish Attack' for this Leucistic Grey Wolf with a score of 15.354 congrats!
I have heard some prizes have not been allocated, can you please send me (Treekiwi) a message in the forums if you are missing some prize em$. I can get it all sorted for you

Free Rotation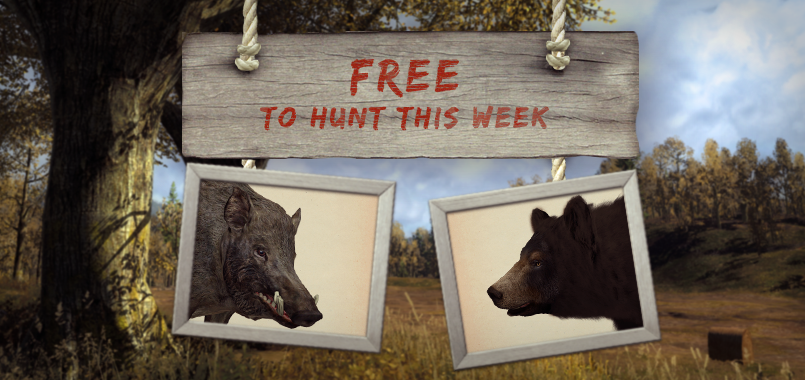 This week's free rotation lets our guest hunters test their skills against Wild Boar and Black Bear. Good luck and have fun!
Have a great week all,
Share this