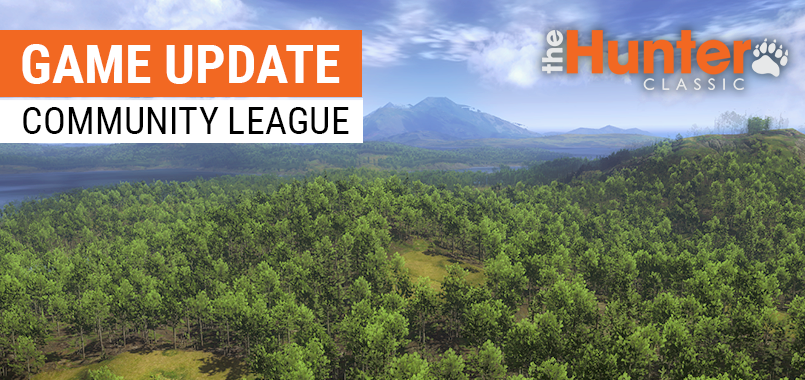 Howdy hunters!
Starting today, the EHR Community League will be replacing our current weekend competition format.
Every Friday, hunt a different animal in the assigned reserve (animals hunted outside that reserve won't count). You have a full week and 7 attempts to make an entry. The competition is activated and deactivated like usual. For the week that an animal is being hunted, all regular competitions dedicated to that animal will be suspended. And yes, sales will now run for a full week. Rewards per League Competition will match the weekend competitions they're replacing.
Events will not be affected by the League.
All competitions will be Single Player only except any Duck or Goose competition.
Every 4 weeks, we go to a new reserve, and every 3 reserves is a Season.
You do not have to participate in every single League Competition to qualify for the monthly or Season prizes, but there are obvious advantages to throwing your hat in the ring as often as you can.
Scoring
Each week, the top 10 players in the week-long competition are awarded 10 to 1 points based on their place in the competition (1st gets 10, and so on). Competitions, of course, have their own trophies and em$ as per usual.
At the end of the 4th week, the top 3 Players with the most points in that reserve win a snazzy Reserve Jacket (with working camo), a trophy, and some em$. Yes, although your points go forward for the Season total, you get a fresh chance each month to win a Reserve Jacket.
After 3 months, the player with the most points wins the Season prize, a "Pro" jacket, a grand trophy, and even more em$. Runners up get em$ and bragging rights.
With the Season over, the points completely reset.
Then it starts all over again.
To start you off, it's Whitetail in Whitehart Island.
---
WEEKLY SALE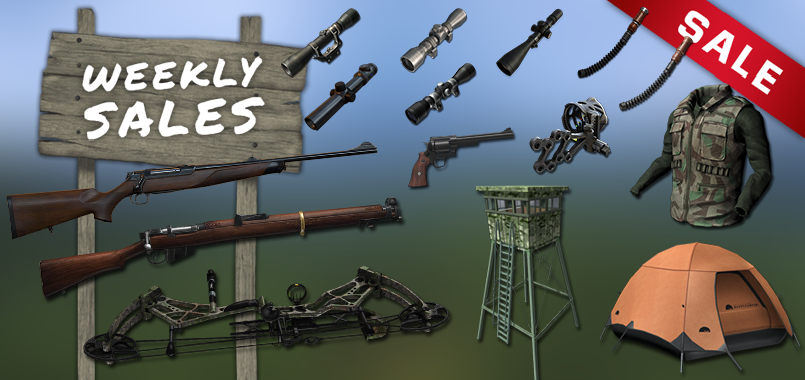 ✅ .303 British Bolt Action Rifle
✅ 7x64mm Bolt Action Rifle
✅ .357 Revolver
✅ Tents
…and much more. Up to 40% off!


Sale ends on March the 11th, 12:00 pm UTC
Share this