How ya goin', Hunter?
Listen, I need a new mount for the Lodge; some brat spilled chocolate milk all over the Axis I had before. Get me another deer sharpish, would ya?
Find out what it's all about and join the competition for a chance to win hefty prizes in em$!
---
WEEKLY SALE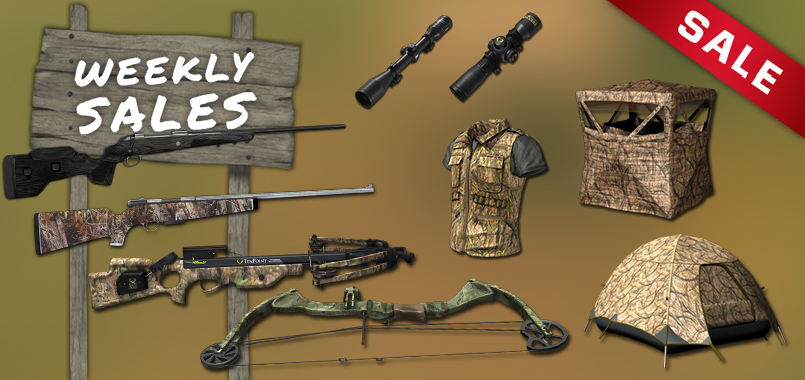 ✅ Compound Bow Snakebite
✅ 6.5×55 Bolt Action Rifle
✅ .270 Bolt Action Rifle
✅ Tent
…and much more. Up to 40% off!


Sale ends on October the 5th, 7:00 am UCT
Share this