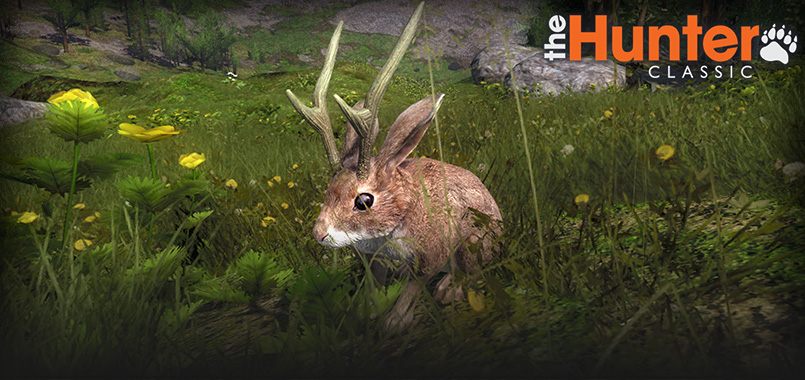 Howdy Hunters! Well, following up St Patrick's Day with another event seemed a bit much… but we couldn't very well let Easter go by without marking the occasion. So, here's what we're doing: Over Easter, we'll be running 3 competitions. Of course, each competition has 7 tiers and each tier has places 1st to 10th with a unique trophy and a prize in em$ to look forward to. There are no special points to collect, no campaign, and no weird collectibles.

We couldn't resist a bit of April Foolery, though, so one of the competitions is a bit special… Get those Roe-bits (Roe Deer + European Rabbits, we have neither Jack Rabbits nor Antelope in the game) while you can, because they're only around for the Easter Fools! The Roe-bits share their behavior and scoring with the European Rabbits, but are much rarer.
Remember that all three run at the same time, so make sure you activate every one you want to compete in.
Find out what it's all about and join the competition for a chance to win hefty prizes in em$!
➡️ CLICK HERE TO SEE THE COMPETITION DETAILS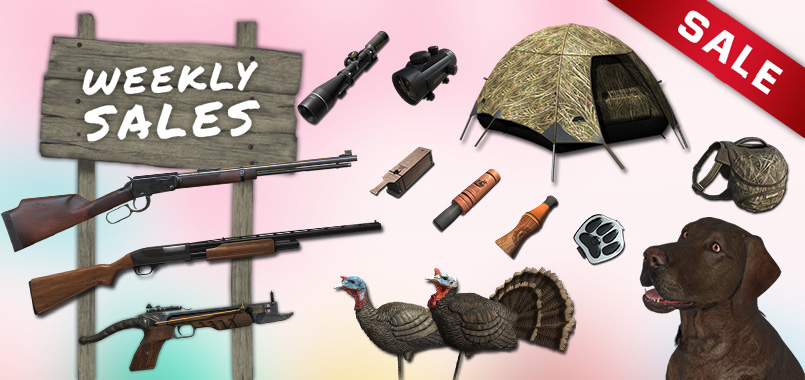 WEEKLY SALES
✅ 12 GA Pump Action Shotgun Wood
✅ Crossbow Pistol Standard
✅ Retriever Chocolate
✅ German Pointer Chocolate Milk
✅ Happy Camper Tent Swamp Camo
…and much more. Up to 50% off!
➡️ CLICK HERE TO SEE ALL THE ITEMS ON SALE
Sale ends on April the 6th, 9:00 am UCT
Share this