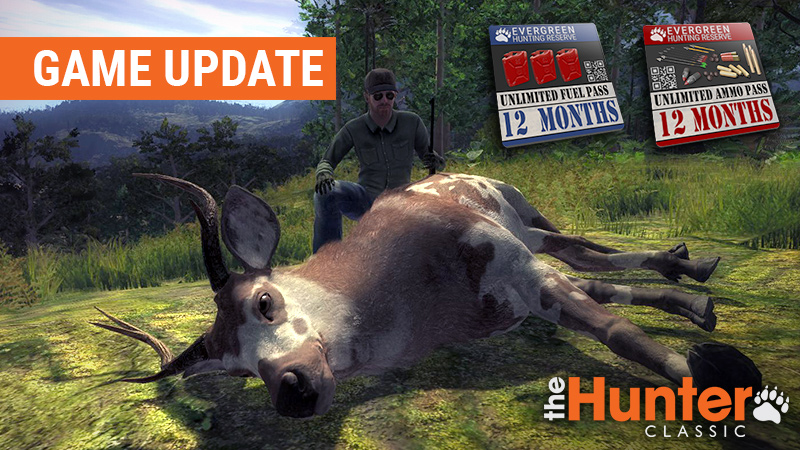 Howdy Hunters! We are glad to announce a new update, here's what you will find in it:
✅ Piebald fur variations were added for both Rusa and Sambar deer.
✅ By popular demand, partially empty ammo boxes now "auto-aggregate". This means that if you have one box with 2 bullets and one with 3 bullets they will merge into one box with 5 bullets.
✅ Two new services have been added to the store, something that many of you have been asking for a long time:
➡️ Unlimited ammo subscription
➡️ Unlimited fuel subscription
Please note that these are premium features that are meant as a convenience. Both are available for em$ only.
For the next two weeks, 3 days and 1-month subscriptions will be discounted by 50% to give you the chance to try them out!
We hope you enjoy the new additions!
Join the discussion on the forum: https://forum.thehunter.com/viewtopic.php?f=9&t=91745
Share this