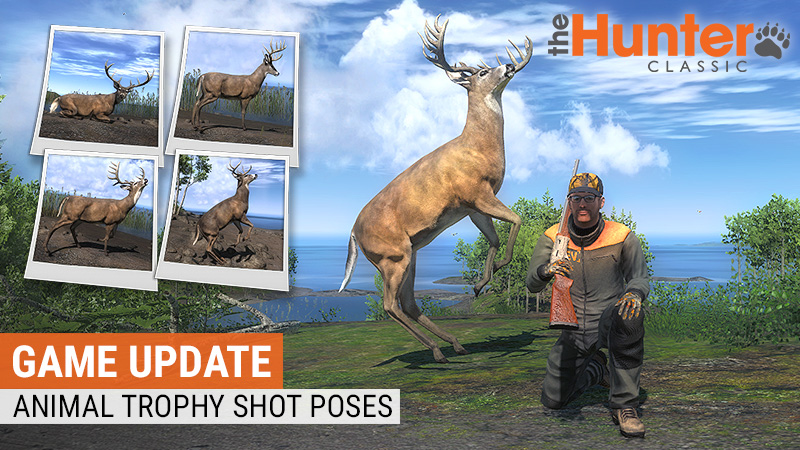 Howdy hunters!
Today we are proud to deliver a cool new feature to you: animal trophy shot poses!
No need to spend precious hunting time trying to get that perfect pose for your trophy shot anymore!
Initially, animal trophy shot poses are available for 6 animals:
✅ Turkey
✅ Feral Hog
✅ Moose
✅ Red Deer
✅ Roosevelt Elk
✅ Whitetail Deer
Based on community feedback we will then evaluate whether to implement trophy shot poses for other animals.
You can see a preview of the poses available in the Store.
Bonus "quality-of-life" addition!
Animals posed in "ragdoll mode" in your trophy shot now do not reset when switching between Photo and Edit mode.
To reset the ragdoll you need to press the Backspace button. Hopefully, this will help to make the trophy shot process a little easier.
We hope you enjoy the new additions and are looking forward to seeing what cool trophy shots you will be able to create with the new poses!
Last but not least here's a great video by Content Creator HooCairs showcasing the new animal poses and explaining how to use the new trophy shot controls. Take a look!
Join the conversation on the Forum —> https://forum.thehunter.com/viewtopic.php?f=9&t=92082
Share this