Hello Hunters,
this patch brings fancy changes so we decided to make the game update a little fancier as well (mostly we just want to fool around with Alena's established systems while she is on vacation).
So, what's new?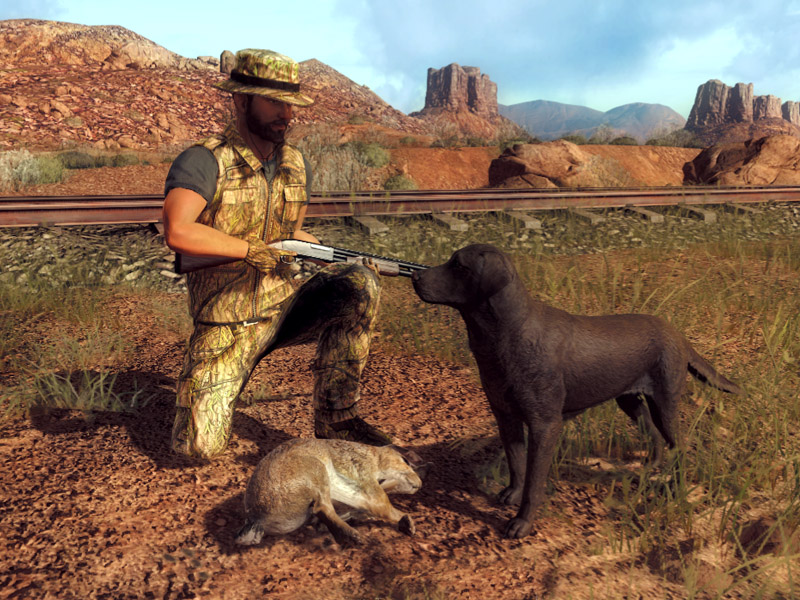 Fetching rabbits is here!
By popular demand your furry friend is now able to retrieve rabbits as well!
Enjoy the hunt and let us know your stories!
Store Updates
Own Limit removed
As announced last week, we now have removed the Own Limitation on (almost) all items. Now you can get all the bundles you want, just be sure to check our refund policy.
Sales Category added
You can find a new category at the top of the store called "Sales". Here you can find all the items that are currently on discount at a glance.
Beware: The layout might be as crazy as the discounts!
Bundles as Default navigation
When you enter the store you will now come to the Bundles Page by default.
New Collars and Clothing
Check the store for the new Sneaky 3D Summer Field Camouflage as well as new Dog Collars!
And now to the part you all know and are waiting for, the summary of changes and fixes:
Features
Dog fetching both european rabbits and cottontail rabbits
Bug fixes
Changes
Let us know what you think in the Discussion (a small competition is waiting there as well)
Share this