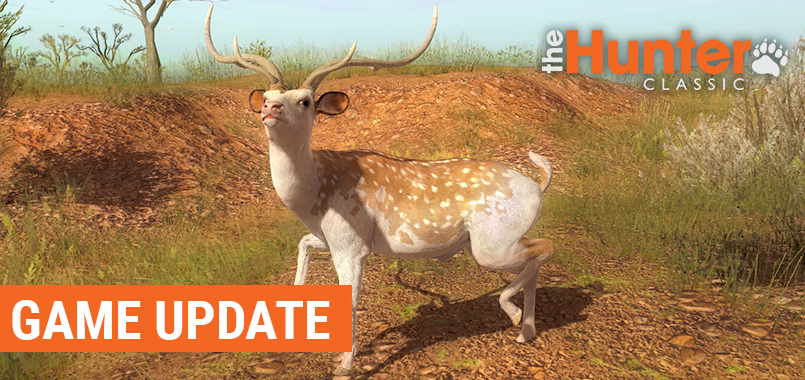 Howdy Hunters,
The Axis gets its first update today, so grab it while it's hot! The update includes:
✅ 3 new color variations ('Dark' only for males, 'Orange' only for females, 'Piebald' for both genders). 'Dark' and 'Orange' are color variations, 'Piebald' is a rarity (in addition to 'Melanistic' and 'Albino').
✅ Axis Deer missions pack
✅ Axis Deer comps are ready and included in the competition schedule with their first appearance on the 18th.
Bug fixes:
✅ explanations added to the scoresheet (only for new harvests)
✅ fixed an animation when the Axis Deer rotated to 180 degrees and back
✅ added Axis Deer achievements to Steam
✅ Axis Deer equipment can now be easily saved to the loadout
If you can't wait to see the new colors, check out this video from HooCairs for a sneak peek.
Grab the update on Steam!
Until next time, happy hunting!
Share this