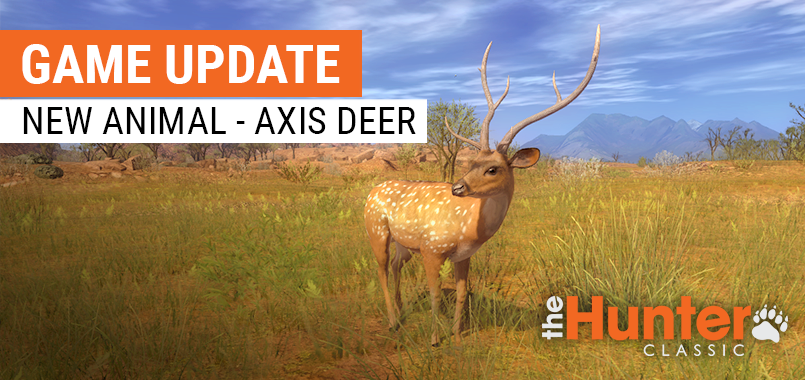 Howdy hunters!
We've strung you along for weeks, but here it is: AXIS DEER
You can find the new Axis on Bushrangers Run on the Eastern (Right) half of the map. Axis releases with its Trophy Poses, Caller and Scent Spray, all available immediately in the store. Antler sheds can be found in BRR.
As always, please report any bugs to us to we can iron out any problems quickly. Look forward to Axis Deer Missions and competitions soon.
Check out this video from HooCairs to get a leg up on your hunting.
For those of you who were hoping to see FALLOW DEER up there, stay tuned 😉
Grab the update HERE on Steam!
Share this