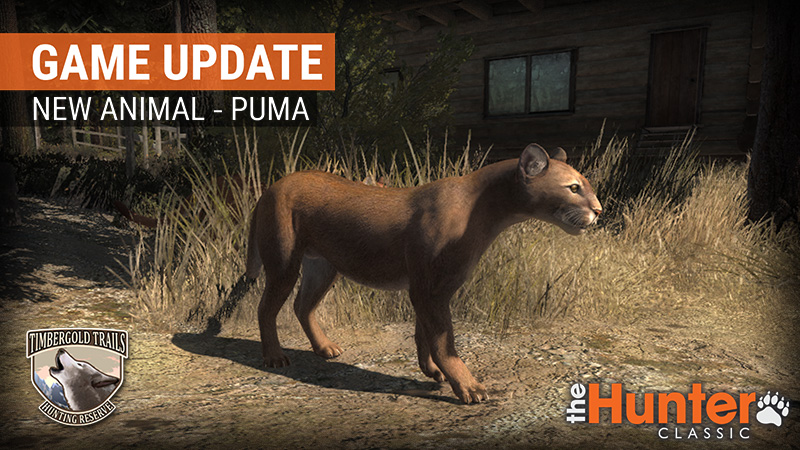 Howdy hunters!
The time has come for a new game update! A major one this time, as a new species is being introduced to the Evergreen Hunting Reserve.
Ladies and gents, please welcome our new addition to Timbergold Trails: the Puma! (aka Mountain Lion, aka Cougar, aka Catamount etc. this animal has about 40 names in English alone!)
The majestic feline has been spotted in the mountains north-west of the reserve and sometimes in the hills south of the river. Be careful though, as occasional attacks on humans have been reported!
Together with the new cat, a few new items have arrived in the Store to help you hunt this elusive predator:
✅ Puma Scent Spray
✅ Puma Electronic Caller Add-on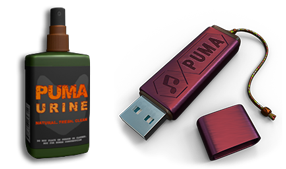 As well as something to make your trophy shots look gorgeous:

On top of that, Puma has been added to the list of animals that can be attracted using:
✅ Predator "Jackrabbit" Caller
✅ Motion Predator Decoy (Double Tail)
✅ Motion Predator Decoy (Rabbit)
Here's a cool video from veteran hunter and content creator HooCairs taking a first look at the new feline: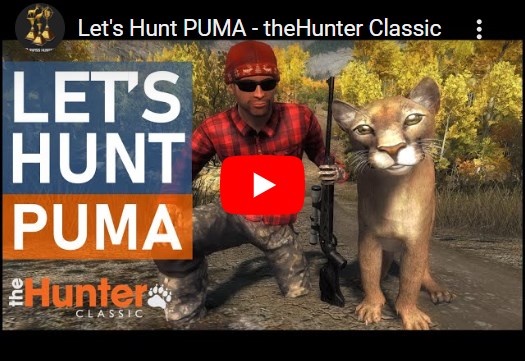 TRANSLATIONS
Last but not least, our translators have been very busy making sure theHunter Classic speaks your language, and we want to thank them for the awesome job they are doing!
On that note, we are still looking for translators for the following languages:
● French
● Danish
● Dutch
If you are interested in joining our localization team please write us an email at: loc@ringtail-studios.com
That's all for now folks, we're all very excited about the new animal and we hope you are too.
Let us know what you think and as usual please give us a shout should you find any issues.
Share this