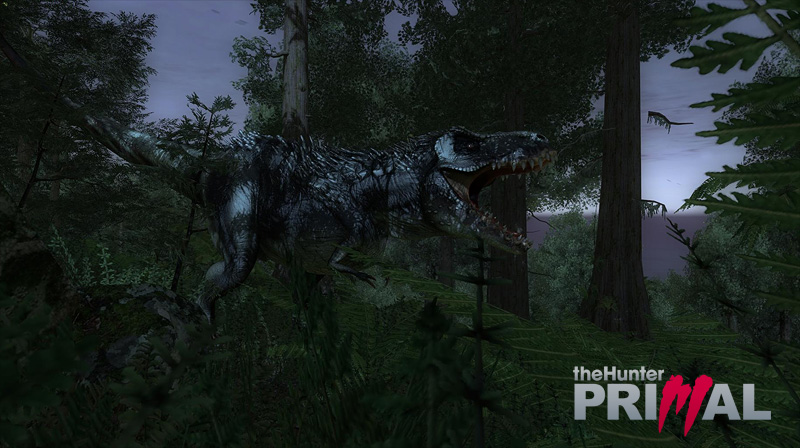 Dear Hunters,
In a few weeks we will be releasing a brand new standalone product called theHunter: Primal.
Since we highly value our close relationship with all the players of theHunter, and are planning to continue working in this way in the future, we would like to give you a little insight and background to this project. It started off with a couple of our interns playing around with our engine, but has grown into something much bigger. Angrier. Hungrier. We call it theHunter: Primal.
In the last couple of years we have received numerous requests to add dinosaurs to theHunter. We've always felt that a game around hunting dinosaurs in a Jurassic environment could potentially be a lot of fun, but also worried that it would undermine the realism and credibility of theHunter, qualities that made many players fall in love with the game.
Even within the studio, dinosaurs has been a frequent topic of discussion. It really took off as a small breakout team started creating a dinosaur game as a side project, working after hours and over weekends. Avalanche Studios and Expansive Worlds management supported the initiative and offered the group of enthusiasts to use the Avalanche Engine that you know and love from theHunter, as the official development platform.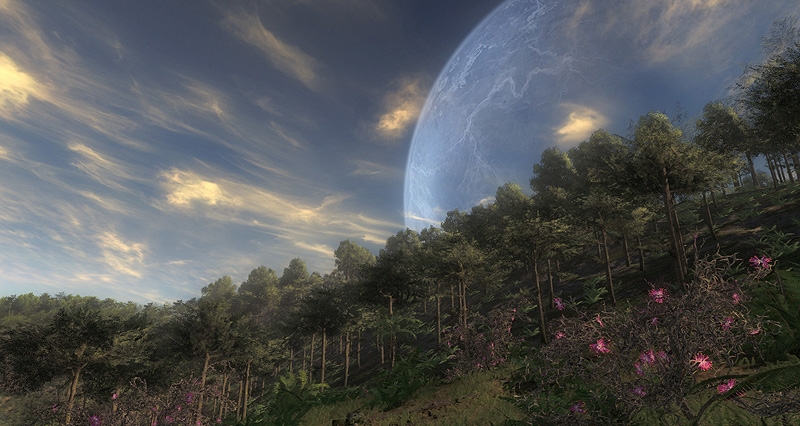 The project as a testing ground
As you might have noticed from our regular updates, we actively support game development educational institutions. We have a long term commitment to several post graduate schools in Sweden and our aim is to have interns from these schools on our team at all times. In fact, many of the current EW staff started as interns and were then hired full-time.
theHunter: Primal, internally also known as "Project Flintastek" (ask a Swedish friend), has become an excellent side project for our interns to dig into, with some help and support provided by mentors from the full-time EW staff. This collaboration has become a safe isolated development environment where new items and gameplay features were born and tested. In fact, some of the findings from this project have inspired new additions to theHunter.
Since everyone who touched the project in one way or another seemed to be really enjoying it, we thought it would be a shame not to give it the extra love it deserved and release it to the general public. So, in the last few months a part of Expansive Worlds, with some help of Avalanche Studios and our interns, have been working to create a first playable version of the game. We're happy to report that it will be released on Steam before Christmas.
We know how passionate our players are about theHunter, and that there might be some concern that this new project will overshadow it. We are here to put your worries to rest.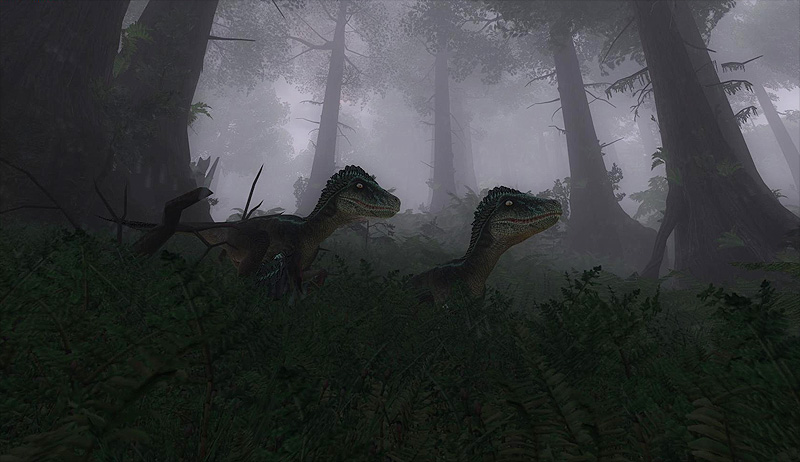 Our continued commitment to theHunter
theHunter is still the priority of Expansive Worlds. It has been enjoyed by over 4.5 million players from more than 190 countries since its release in 2009. Many of our staff members joined the company specifically to work on theHunter and further improve the most realistic hunting experience ever made. During the last five years, theHunter has grown from its initial 3 species and one reserve (Whitehart Island), to feature 8 immersive reserves, 20 species, 41 different weapons and more than a hundred different pieces of hunting equipment – and we are not even close to being done!
Having such a great community behind us, with several thousand new hunters joining each day, Expansive Worlds is committed to theHunter for many years to come. There is still so much that we would like to add to the game, not only in the form of new equipment, species and reserves, but also brand new gameplay features to enhance the hunting and wildlife experience even further.
theHunter: Primal is a side project for the Expansive Worlds studio, that will be released as a one-off payment product, in contrast to theHunter which is a service featuring continuous development and expansion. We hope that theHunter: Primal will complement the regular hunting experience of some of our players, as the game is a little more fast paced and has more focus on survival and exploration. Not to mention hunting (or in fact being hunted by) dinosaurs.
During the development of theHunter: Primal we've made discoveries and created content that we believe may benefit theHunter, in the future, including:
Revamped high quality player models
A significant overhaul of the environment audio system
Improved intra-species communication
Improved intra-species interaction
Improved animal behaviour including better attack behaviours
We are looking forward to your continued feedback and ideas related not only theHunter but also its newly born (and very cranky) little brother or sister, theHunter: Primal.
As a theHunter player, you'll receive a special offer on theHunter: Primal. Expect to hear more on this later.
For news and updates on theHunter: Primal, make sure to like it on Facebook and follow on Twitter.
Happy future dino hunting!
Expansive Worlds staff

Share this