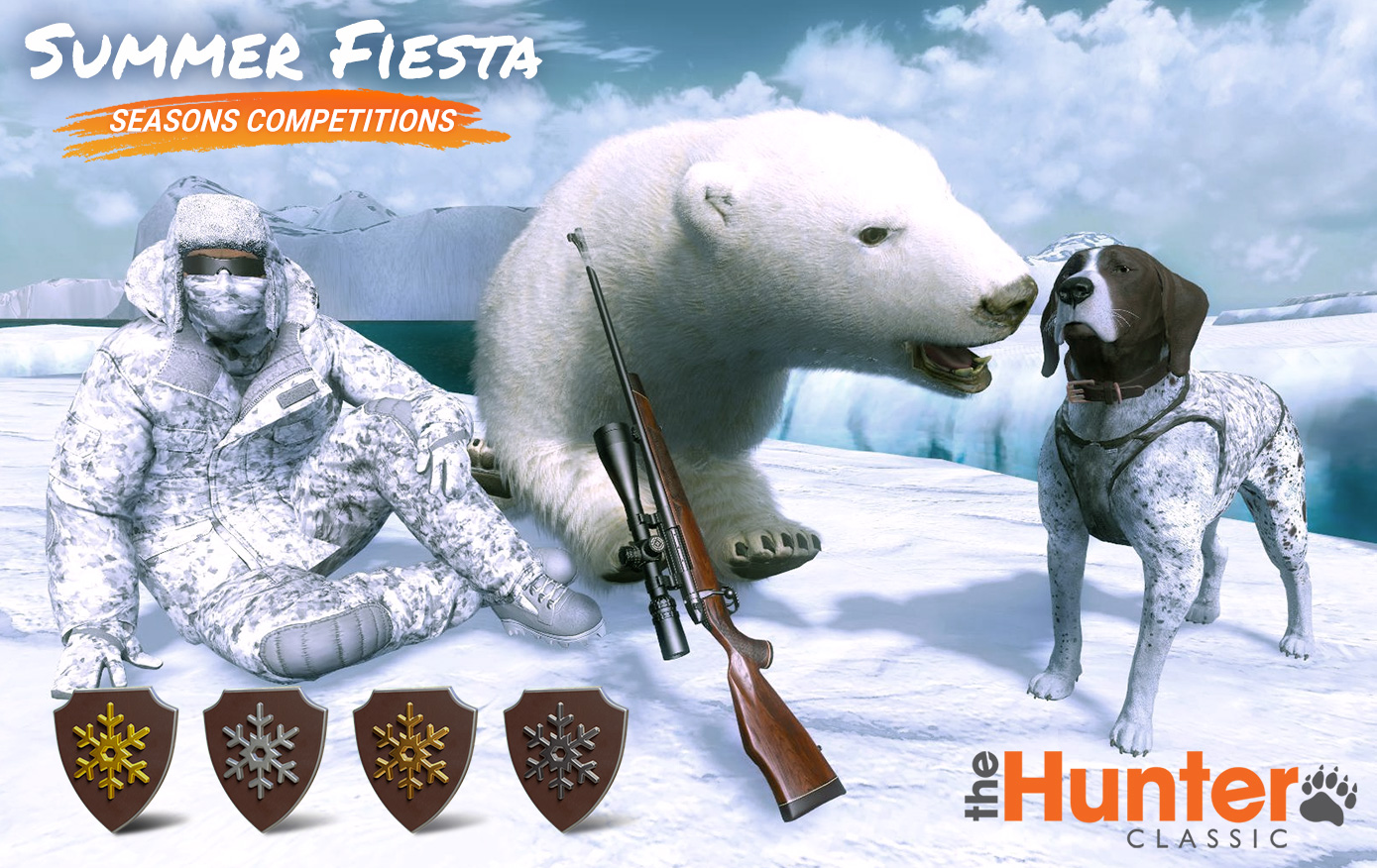 SUMMER FIESTA 2020 – SEASONS COMPETITION
This week's new Season Competition is out: Winter is Coming! Head to Whiterime Ridge to hunt some Bisons, Polar Bears, and Snow Geese and secure one of the unique competition's trophies!
This competition comes with 7 hunter-score tiers to give players of all experience levels a chance to win.
---
WEEKLY SALES
To help you with the featured competition you'll find on sale:
❄️ .405 Lever Action Rifle
❄️ 20 GA Semi-Automatic Shotgun
❄️ Traditional Arctic Clothing Set
❄️ Heated Tent
❄️ Snow Goose callers and decoys
Up to 40% off!
➡️ CLICK HERE TO SEE ALL THE ITEMS ON SALE
Sale ends on August 21st, 10:00am CET
Share this