The Open Beta has started. Click here for a How To Guide on the Forum.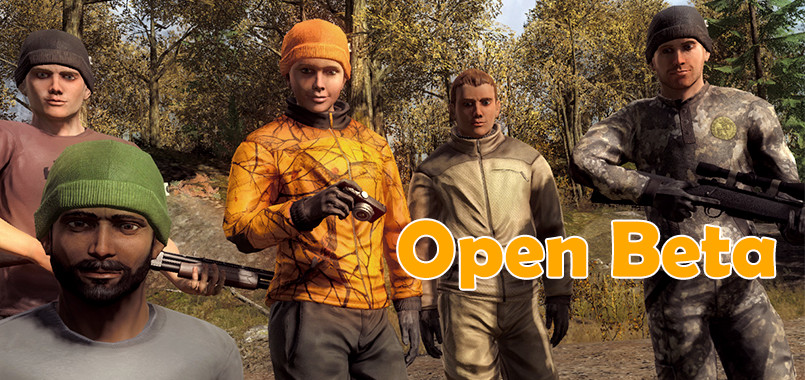 As we promised in our last status update, we are inviting everyone to try out the Polar Bear in our open beta. Come help us test the new ruler of the Whiterime Ridge!
Call to open beta testing – Start February 18th 2016
The testing will take place on our beta server and will run for about a week (subject to change), starting from February 18th, around 16:00 CET. Please note that you won't be able to create an account before that. If you already have an account from our previous open beta sessions, you will be able to log in starting from 16:00 CET (subject to change).

From Wednesday until Friday we'll be testing the "vulnerable" mode of the Polar Bear, after that – the special event mode.

Players will be able to hunt all animals, regardless of whether they are members or not, and will receive 10 000 em$ for testing purposes.

Please note that items you buy on our beta server with the aforementioned em$ won't be transferred to your actual game account.

After the end of the open beta your access to the server will be revoked.

Testing on beta won't have any impact on your actual game stats, hunter score, leaderboard positions etc.

Because it's a stress test, server hiccups are likely to happen, so your game could crash or get disconnected, response times might be longer etc.
How to participate in the testing:
Starting from tomorrow, February 18th, around 16:00 CET, go to

http://www.thehunterbeta.com

/ and create a new account/login to your existing one

If you are new to open beta – Download and install the beta game client from Downloads.

Hunt, hunt, hunt!
What we'd like you to pay special attention to while testing:
We will add the specific information before the open beta starts.
When testing on beta you are likely to see some historical testing data (competitions, leaderboards, players' names and such). Please disregard that as this is dummy data randomly generated from our live server for testing purposes. There is also a chance that some icons and images are missing from the Beta servers so there is no need to report this.
Please report all your feedback in this thread.
Thanks a lot for supporting the game!

Share this