Hello Hunters!
As some of you may know Mat is currently en route to New Zealand to enjoy some (much deserved) extended time off with his new addition to the family, as such I'm filling in for him over the next 6 weeks. This will also in fact be our last Status Update, as well as Trophy/Rare of the week, until the New Year as next week most of the Devs will power-down their computers and go and spend time with friends and family over the upcoming holidays. Holidays or no I'll still be holding half an eye to all of our channels though, so can be reached if needed, fear not. It should also be mentioned that this week's stream (tomorrow) will be our last until the New Year as well., normal service should be resumed around the second week of January!
Unfortunately I have no exciting pictures of archery progression as with TK's status update last week, I just got back from two weeks away in the Caribbean so my bow went on the shelf for a bit. As much fun as it sounds I doubt the use of compound bows is accepted on cruise ships! 😉
7mm-08 Scout Bolt Action Rifle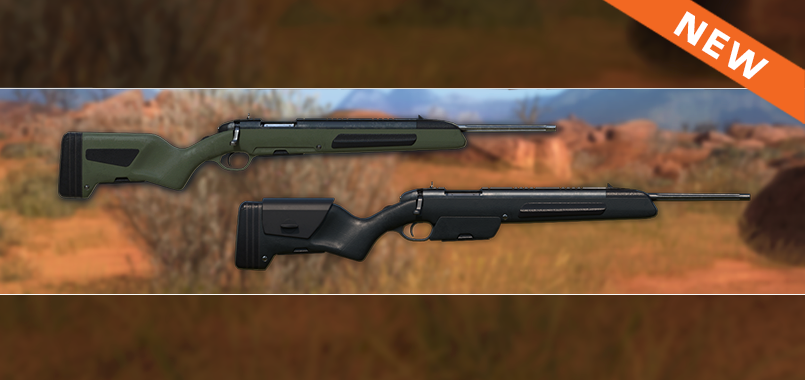 This week's big bit of news, and our last "proper" update before the holidays is in my mind a great one, the new Scout rifle! This is another "advanced rifle" and offers some nice perks with it's dual ammunition options as well as retractable bipod, and it was of course released in a caliber chosen by you, the community!  I'm pretty certain it'll be a favourite for a lot of you now that it's available for use in the EHR.
IMPORTANT – There are two variations available, the "Standard" version or the "Elite". As well as the differing aesthetics the Elite version comes with an upgraded magazine size, 10 rounds instead of 5, and is only available for a LIMITED time. It will be given away as a prize for our Holiday promotion or on general sale up until the 20th of December only. Be sure to grab one before then to avoid disappointment!
Holiday Event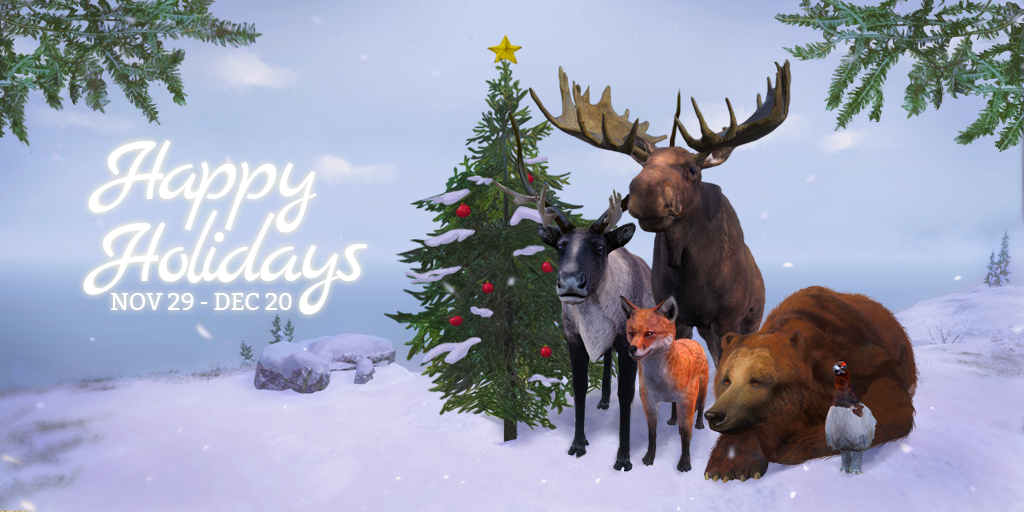 As I just mentioned it I should take the opportunity to remind everybody that it's currently ongoing., our Holiday Event!  With plenty of activities to take part in, and plenty of goodies to be won, now truly IS "the most wonderful time of the year".
Park Ranger Competition Winners
Winners have been chosen, and for your viewing pleasure posted below.  Big congrats to RegimentsTyp2, JaggyBunnet and OrLoko (in order of images posted below) for all picking up a snazzy special variation of the new Park Ranger 4×4!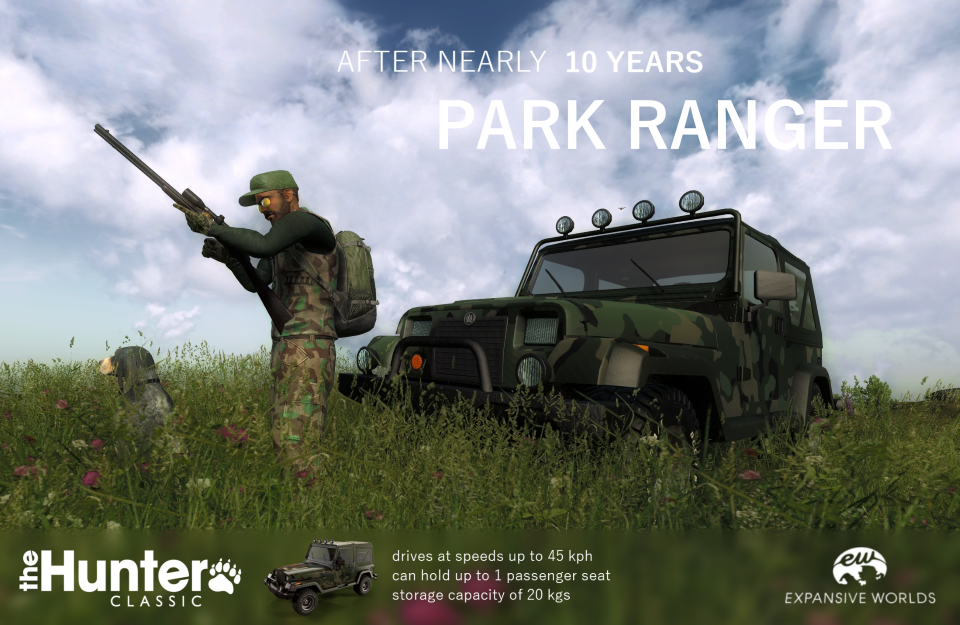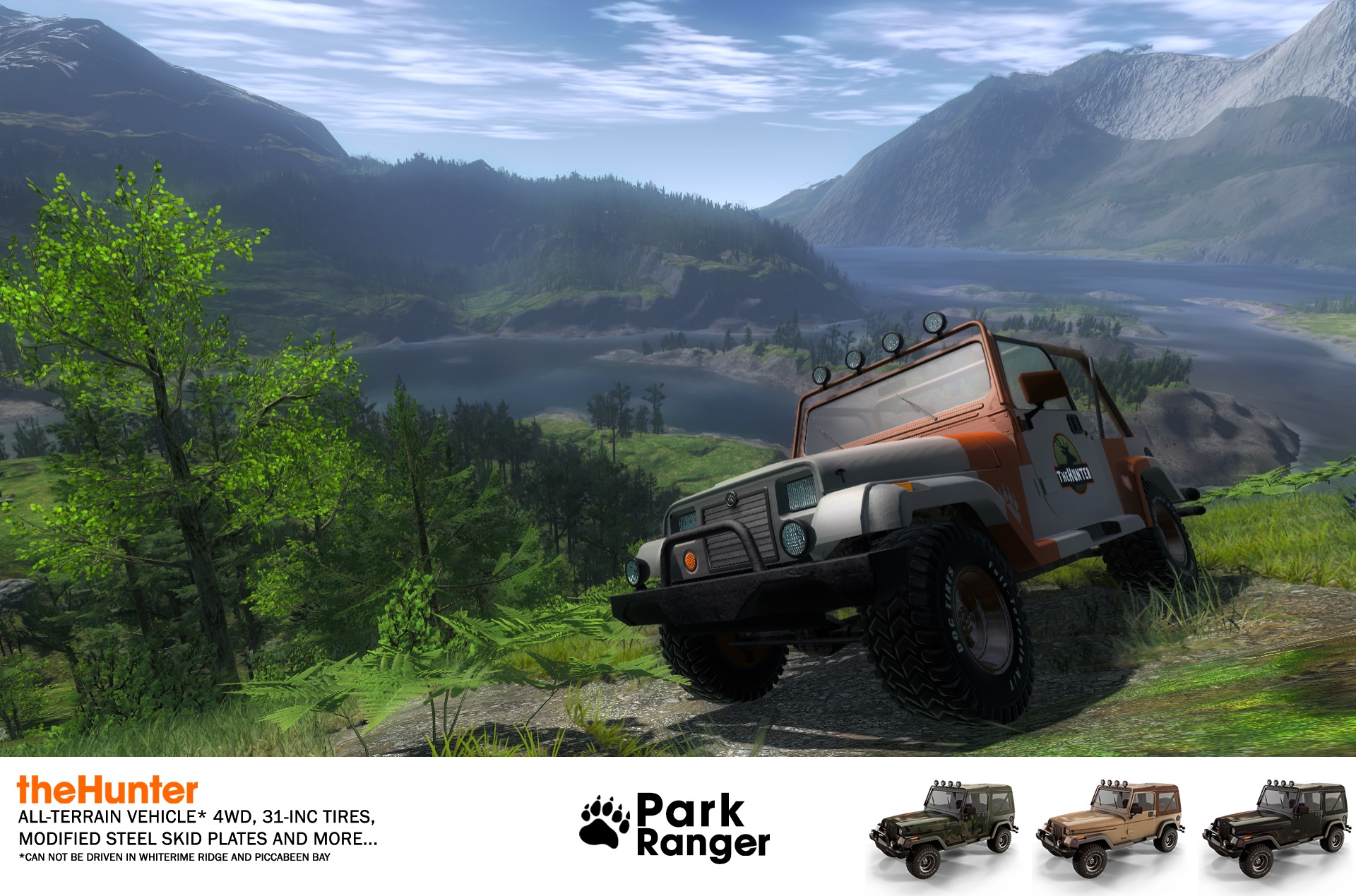 Trophy of the Week
This week the congrats go to 'Der_Jo' for this HUGE Moose, scoring 241.173, very well done! Congratulations, 500em$ coming your way.
Rare of the Week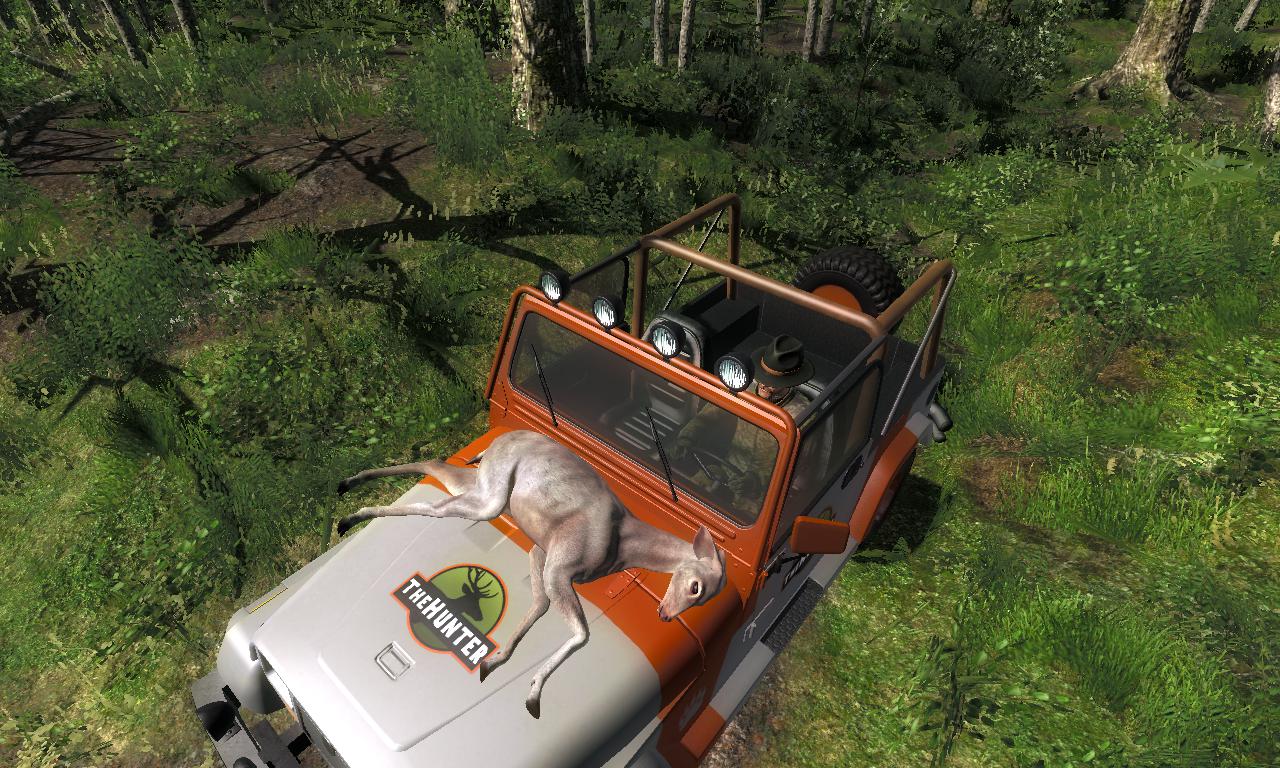 As we mentioned in the past, photo composition can count for a lot in our Trophy/Rare of the Week comps, and this one definitely gets bonus points fo ingenuity. 😉 With a beautiful albino Blacktail draped across the bonnet of the Park Ranger as if it were in a car advert, this weeks prize goes to Ardillamente. Job well done!
Free Rotation
This week Bison and Dall Sheep are free to hunt, good luck!
As ever, thanks for reading! We look forward to picking up where we left off in the New Year!
/Graham and the rest of the 'Classic team.
Share this