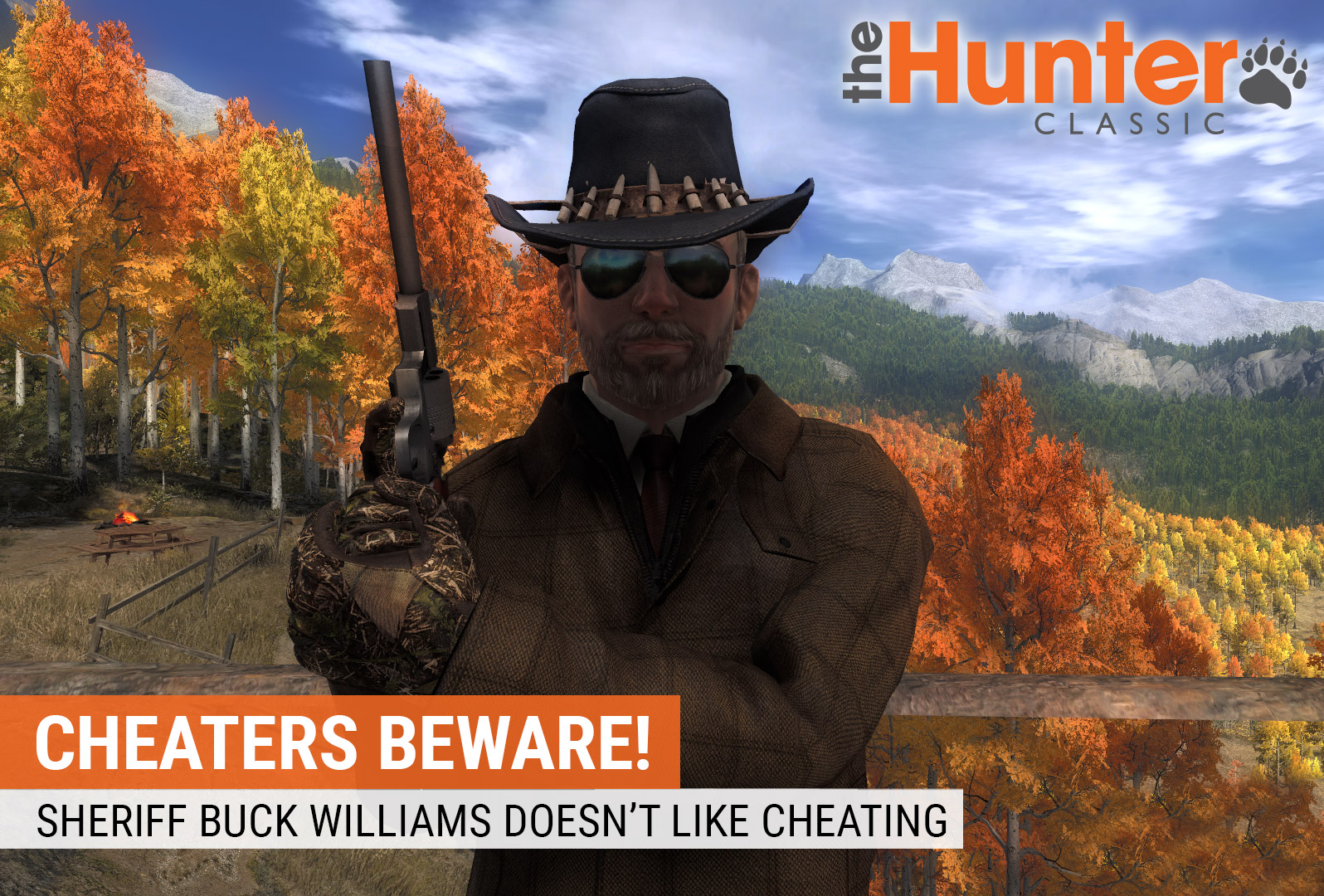 Howdy Hunters,
Sheriff Buck Williams here.
It has come to my attention that during the Happy Holidays 2020 event a small minority of cheeky players has not been very… hmm… sportsmanlike.
Being a man of law, I am rather annoyed by that, as it's not fair to other players who are hunting with skill and integrity. And when I am annoyed I tend to resort to my .44 Magnum.
So I took my trusty revolver and traveled to Hemmeldal with Chloe, my scent hound. She's been trained to smell cheaters. Together we have been searching the leaderboards and removed more than 20 cheaters, just today. And by removed, I mean permanently banned. Never to return to the Evergreen Hunting Reserve again.
So I just wanted to reassure y'all, Chloe and I will keep checking the event leaderboards as well as the final winners.
That's all from me folks, enjoy your hunt!
Yours,
Sheriff Buck Williams of Timbergold Trails
Share this