Hello hunters,
It's time for our weekly status update.
About these status updates
Traditionally, the main purpose of our status updates has been to share with you news and insights about what's going on with the game, the team and the company. Status updates have never been game-specific and we have no plans to change this. Our game updates are exclusively for game-specific updates. Some people have been asking for more behind-the-scenes information in our status updates, with regard to what the team is working on. Additionally, people have raised concerns that nothing "big" seems to be happening with theHunter recently, given the fact nothing has been communicated. Our old-time players know that even if we don't say much, this doesn't necessarily mean that nothing is cooking in the EW kitchen 😉 The reason we choose not to share information in advance is because we don't want to plant seeds prematurely and give any promises until we're 100% sure that we can deliver. There have been cases in the past when we announced that we were working on something early on, then for some reason the production got wrapped up, and people got frustrated because they already set their minds on having that weapon, animal or a feature. So, it is a conscious decision our part not to over-communicate beforehand, simply to avoid creating frustration within the community. After all, we believe that pleasant surprises are better than unfulfilled promises.
Having said that, here is a small sneak peek into the culprit that has been keeping us busy since the release of Bushrangers Run – in the last month the whole EW team has been working on a new, big and tasty feature. It has been one of the most popular community requests since probably forever. A lot of hard work and love has been poured into it so far but there is much more that needs to be done, we hope we'll be able to tell you more soon. Until then, feel free to speculate but don't go too crazy (hint – it's not bigfoot) 😉
Best community reserve set-ups
The competition for the best community reserve set-up is over. The engagement in this one was really great, with over 60 entries and almost 500 votes cast.
The following 5 entries have received the most amount of community votes (click on the images to open in full resolution):
1. JackRbbt's Whitehart Island set-up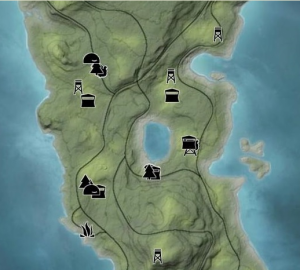 2. \m/'s Hirschfelden set-up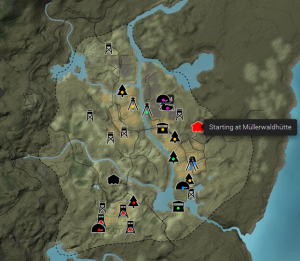 3. MonacoSteve's Hirschfelden set-up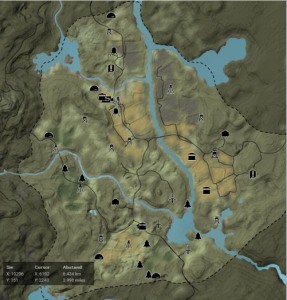 4. Pretty_Boy's Bushrangers Run set-up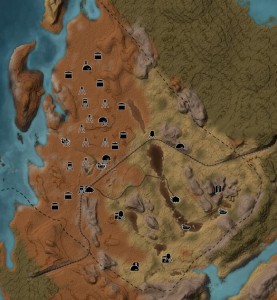 5. Cireme's Val-des-Bois set-up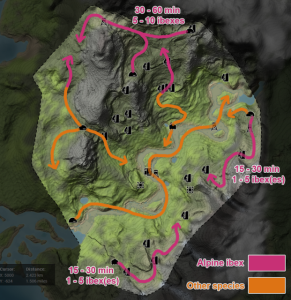 Winners will receive a new Alpine Camo tent and an additional award of their choice. Their set-ups will also be featured in the store as special equipment bundles, so you can get the everything featured in their set-ups at a great price.
As promised, we'll make an e-book featuring all qualifying set-ups that will be shared with everyone in the community.
Thank you to everyone who participated, your set-ups have become a great inspiration for many hunters!
The competition is over – let's do another one!
This time we'd like you to share your favourite reserve-specific load-outs (a set of weapons, equipment and clothing). The winning load-outs will be featured in our store as permanent bundles and credit to their creators will of course be given. We've decided to change the format of the competition this time, to make it a bit more anonymous and fairer. Please read the rules carefully and good luck!
Happy hunting!
Discussion
Share this