Howdy hunters,
Here is your weekly piece of news from the EW headquarters.
What's being worked on
As our team members gradually return from vacation, the office is starting to feel unusually packed and the work has been picking up. For example, we've been working on a number of minor tweaks and fixes that we think you're going to enjoy. Our deployable hunting towers have received some long overdue attention. Two of the less popular ammo calibers have undergone a revamp which will allow you to rediscover a couple of rifles, plus we've applied some tweaks to address the rangefinder vs. shot distance discrepancy. All these fixes will be included in the next game update, scheduled for release next week.
Another big thing that we've been working on for a while, which we hinted to in our last status update, is a brand new species! Our latest added (huntable) species was the red kangaroo and this time we've decided to do a full 180. No clues yet, sorry folks, but we can tell you it's going to be something very different from what you're used to seeing in the EHR. Feel free to speculate, we're looking forward to your ideas and guesses, more details on this wicked animal coming soon!
Tobii Eye Tracking coming to theHunter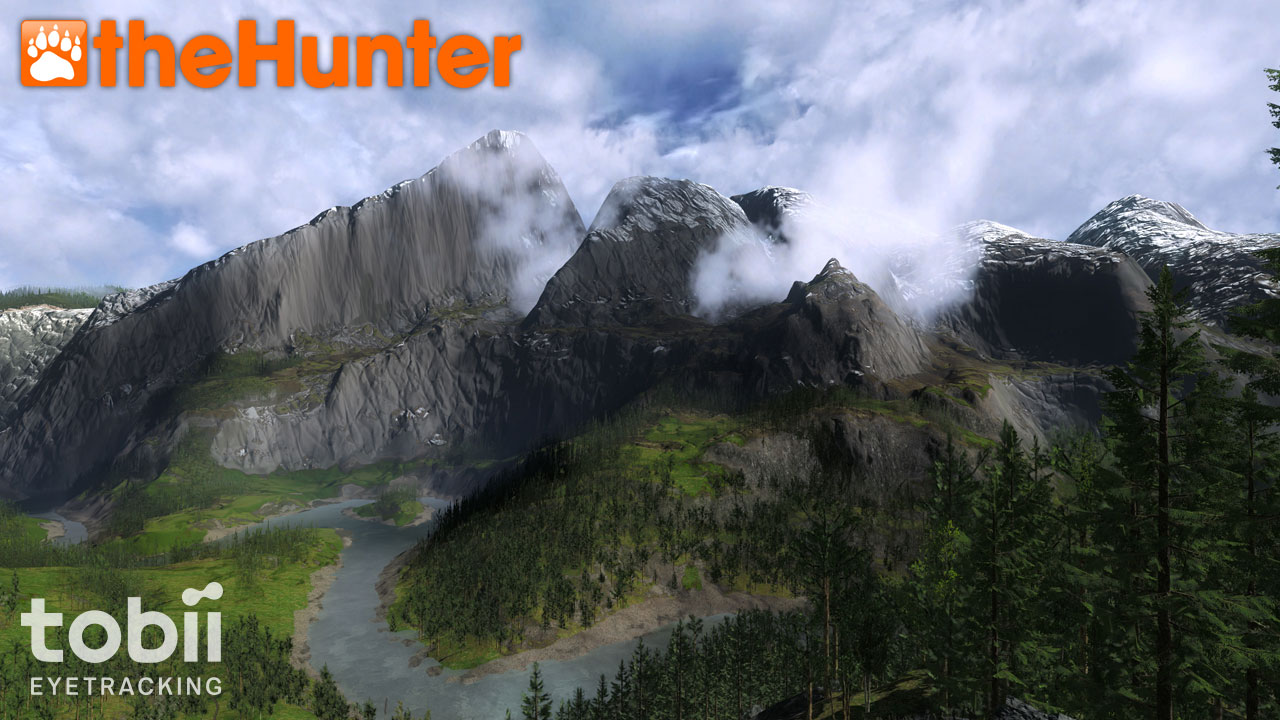 As our producer Dan Thornström announced at the GDC Europe 2015 in Cologne this Tuesday, we've partnered with another Sweden-based company, Tobii, to bring state-of-the-art eye tracking to theHunter. We implemented it in theHunter: Primal and the response was great. Right now Tobii are in the process of setting everything up and testing the implementation, with the plan to release it at the end of August. What will it mean for you as a theHunter player? Well, if you choose to buy Tobii SteelSeries Sentry eye-tracker, you'll be able to orient the game's scene camera with your eyes, so your hunting experience could be even more immersive. We'll keep you updated on the progress, and we'll let you know when this feature is due for release.
And a couple of short reminders for the road …
Summer Fiesta Tier 2 is finishing very, very soon. You have just a couple of days left to fight for those silver tickets, which are needed to activate Tier 3 competitions. This battle is not for the weak hearted, but you all know what waits at the end – that amazing 7mm Break Action "Bouquetin".
There's also less than one day left to vote for your favourite reserve load outs. So far the amount of votes has been underwhelming to say the least, something we blame on summer, but still – go and tell us which ones you like, we need your votes to make the right choice.
You seem to love the new face scarves for Hemmeldal and Bushrangers Run and based on the feedback we've collected, we'll probably be expanding the line-up. Last but not the least, don't forget to check out our badass Wild West inspired premium version of  the .30-30 Lever-Action Rifle, the lucid and luminous "Lone Star "– it's available in the store NOW. Aw, there is also a bundle with it up for grabs!
Happy hunting!
Share this