Hello hunters,
It's status update time!
It's a birdie!
As we revealed during last week's Lock&Learn, the new species coming to theHunter are Ptarmigans. Rock Ptarmigan will inhabit Val-des-Bois and Willow Ptarmigan will inhabit Hemmeldal. The two viewers who first guessed the species and subspecies during the livestream have been awarded their em$. Work on the birds is already in the final phase as we iron out some rough edges and polish a few minor things. We hope to be able to release these wonderful sounding critters on their respective habitats very soon. Until then, enjoy this sneak peek on these cool birdies.
Two-person tripod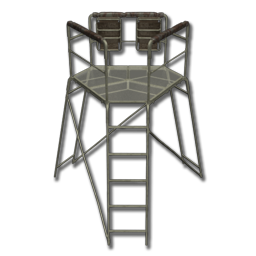 Yesterday we released another great piece of large equipment for players who love hunting with their friends. The two-person tripod. Perfect to call in an animal, get on top and pass the time chatting with your buddy while the animal makes its way to you. There is also a super crazy bundle in the store which features this new tripod. Check it out, it's probably the biggest discount we've ever offered on relatively new stuff.
Bugs
Here's an update on the recent bugs – disappearing climbing gear, messed up sounds and calls as well as reduced weapon steadiness on towers. We are aiming to patch fixes for all those locusts in the next game update, hopefully next week (subject to change). As always, stay tuned and follow our updates!
Summer Fiesta
What's for sure happening next week is the return of our traditional and probably most loved summer event. That's right, it's time for another summer fiesta! This time we've come up with a slightly different format, and I think that everyone will find something that appeals. Check back at the beginning of next week to learn the details!
Killing season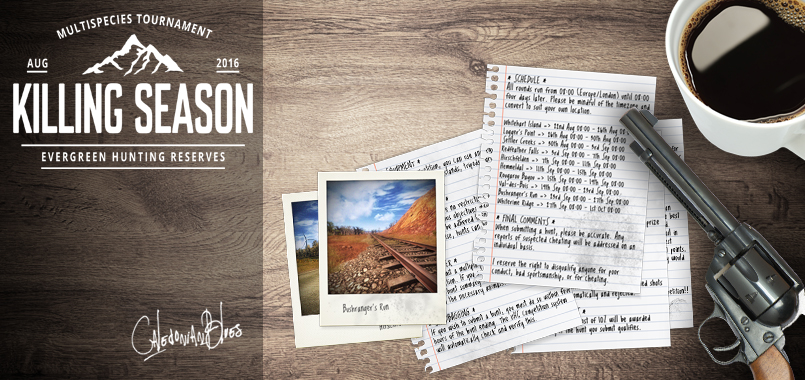 In case you've missed this thread on the forum – check out this epic competition by community member caledonianblues, which starts August 22nd. Sign up now and use this time to hone your skills, devise your strategies and plan how you're going to walk away with some of the enormous 100,000 em$ prize pool!
On a final note, due to the summer doldrums, our weekly stream Lock&Learn is going on vacations together with Johanna and will be back in a couple of weeks.
Happy hunting!
Share this