Howdy hunters,
It's that time again – so dig in 😉
New Landing Page
For some time now we've been planning to update our landing page, and in particular, streamline the sign up process for theHunter. Our backend developers and artists have been working hard on designing and creating this new functionality and we are soon ready to release the changes.
New players who sign up to create a theHunter account will hopefully experience a much more user-friendly welcome to the game, and will enjoy a new wizard-based, step-by-step process that will guide the player through the first steps of creating their new game account. This will include everything from choosing their avatar and their name, to embarking on their first hunt in the game as they walk through the tutorials to learn the basic controls and game mechanics of theHunter.
Our hope is that this change will help make the sign up process more enjoyable and simple, and that it will encourage new players to follow the tutorials and learn the basics of the game before they begin their hunting careers. After all, we want new players to stick around and enjoy the game as much as our long-term players.
Here are some screenshots of how the new pages will look when they go live next week. Stay tuned for more information.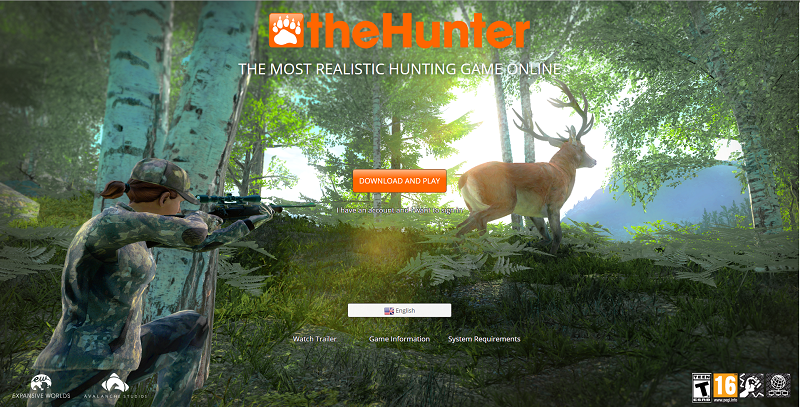 theHunter Moments – GIF Competition
First off, we want to thank everyone who took the time and put in the effort to create a GIF for the recent community competition. We thoroughly enjoyed watching the GIFs and had a hard time choosing the winners. However, the votes have been counted and the results are in.
Run, rabbit, run! – Deadlili – reward: 2,500 em$

What it looks like when you can't dance – warhawk373 – reward: 2,000 em$

IN YOUR FACE – ForstHeld – reward: 1,500 em$

We also really liked the following GIFs too so have decided to give out a few more smaller prizes:
Congratulations to the winners and thanks again to everyone who took part! Look out for more community competitions coming soon.
Snap Happy Chappy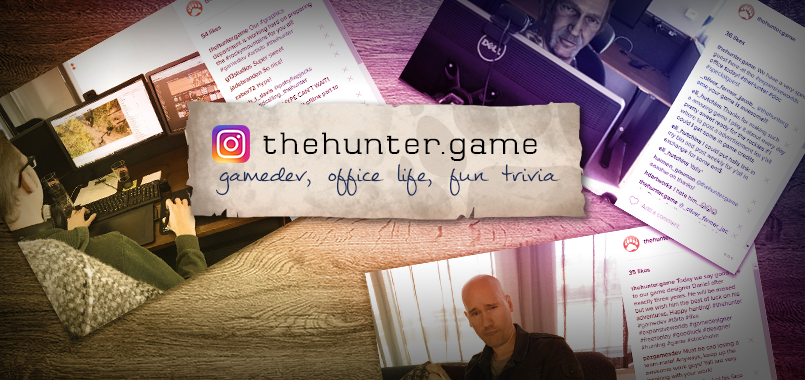 We've recently created an official theHunter Instagram page. If you have an Instagram account, please follow us for regular snippets of our day-to-day life here at Expansive Worlds. We will share regular highlights and things of interest here at the office, and give you sneak peeks into how we work and who we are. If you don't have an Instagram account, go create one then follow us – you can find us under @thehunter.game

Behind the scenes with  Marcus & Mattias
As we continue to work hard on making the new Rocky Mountain reserve beautiful and perfect, we thought it might be fun to do a quick Q&A with our talented artists Marcus and Mattias.
Q: What was the most fun part for you to work on this reserve?
Mattias: Working on the firewatch tower, I learned a few new things.
Marcus: To see the reserve starting out as an ugly duckling, with temporary models, textures and materials etc. to then finally, slowly but surely transform into the best looking reserve we've managed to create so far.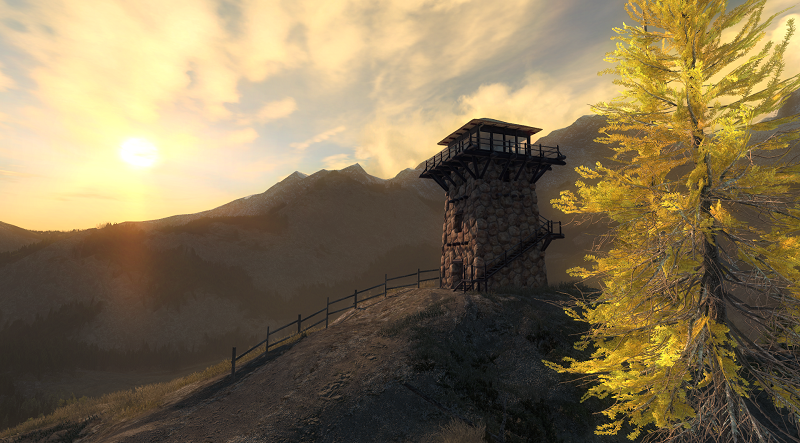 Q: And the most challenging one?
Mattias: Making the locations look believable, as though someone had worked and lived there once upon a time.
Marcus: If you stand anywhere in the reserve and look in any direction, I still want it to be aesthetically pleasing. But it's challenging to make it look like a beautiful fall setting and still use these saturated red, yellow and greens, without making it look "clowny".
Q: What is going to be unique in this reserve in terms of the environment?
This reserve features the most variety when it comes to vegetation, compared to the previous reserves, ranging from big dense conifer forests to open fields, then transitioning into beautiful aspen forests, sparkling with different colors.
Q: What types of vegetation will we see and what made you choose those particular types?
Some examples are ponderosa pine, Douglas fir, red osier bush, quaking aspen, larch and more. Quaking aspen and Douglas fir were obvious choices as they are associated with the Rocky Mountains.
Q: What kind of points of interest will we see in this reserve, and why did you choose those particular ones?
We've focused on the lives of the miners during the gold rush era, early 1900, and built the buildings and locations accordingly. We've also spent a lot of time with all the props, buildings, vegetation and locations to add to the exploration and keep the players interested.
Q: What inspired you? Did you use references from specific areas?
When we decided on the Rocky mountains we gathered a lot of reference photos of the area in general. Looking at references and slowly seeing everything coming together, as well as receiving all the positive feedback from the community.
Q: What excites you most about the upcoming reserve? What are you looking forward to the most?
Pretty much everything about the new reserve, and releasing it to the public to see the reactions of the players.
No Climbing!
We have read and taken onboard the feedback from the community regarding the climbing mini-game from Val-des-Bois and we want to take this opportunity to assure players that the climbing mini-game will not be making an appearance in the new Rocky Mountain reserve.
There are however no plans to remove the climbing mini-game from Val-des-Bois. Players have invested in ropes and spent time setting them up, and their removal would require us to completely rework the terrain and topography of the reserve.
Hunting Buddies Where Art Thou?
For some time now, as many of you will probably be aware, Johanna has been hosting weekly Lock&Learn livestream sessions. These livestream sessions are a way for her to learn the game, hunt new animals and share her learning experiences with the community, but also to involve players from the community. She has been joined by community members Fletchette, caledonianblues, JackRbbt and other talented hunters, and today we would like to invite anyone from the community who is interested in hunting with Johanna to register their interest using this form. We realise that differing time zones may make it difficult for some players to join, but if anyone can be available at the scheduled livestream time of 16:00 CEST on a Thurdsay, please come forward and put your name down. Johanna doesn't bite, and we need new hunting buddies for her!
That's it for today, there will be no patch this week but we are planning one next week, fingers crossed 😉
Happy hunting!
Share this