Howdy hunters,
Welcome to another Thursday at theHunter Classic, where it's status update time.
Hunter Score 2.0
Earlier today we released a new updated Hunter Score system. It features ranks, Steam achievements, special badges and header images for achievement collectors, as well as a new avatar presentation in your profile. You can find all the details about the new system in these game design notes. This has been a big feature for the whole team, Luna has been working on all the backend magic, Johan has created the great art and our new client programmer Linus has sorted out the code for the Steam achievements. Thank you guys, you've done a tremendous job <3
We are going to closely monitor our servers in the next days and jump on any issues that might be likely to occur when a feature of such magnitude is implemented. We'll be answering any questions you might have, listening to your feedback and keeping you in the loop about the progress in the respective forum thread.
New Animal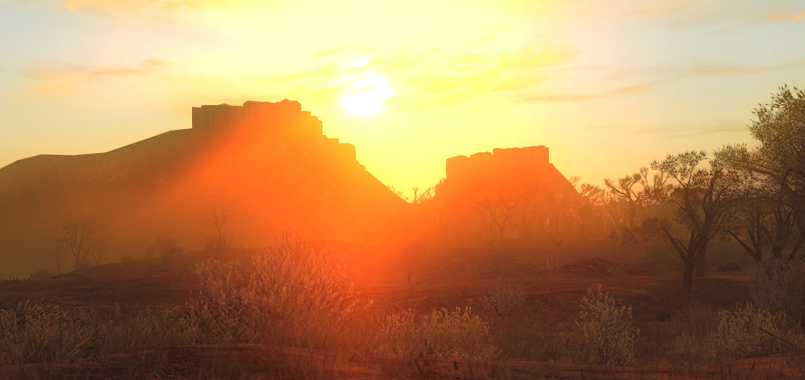 As you know, we have been working on a new species for quite some time now. It is indeed headed for the outback of Bushrangers Run and it will be a Feral Goat! We chose them because we thought they would fit well in that reserve, and they offer what we believe will be some very interesting trophy hunts. The horns and fur can look in all manner of crazy ways, making hunting Feral Goats a unique experience every time, plus they make really great sounds. We are hoping to be able to share some sneak peeks with you in the upcoming weeks.
Baiting Changes
In response to your feedback, we have taken a stab at our baiting game design. David and Roberto have been digging deep into the code and trying to find ways to tweak the system. We even went as far as consulting our previous game designer Björn, as well as Danny, the client programmer who implemented the system in the very beginning. The conclusion is that bait sites have never worked as designed, so what we are trying to do now is find a way to make baiting gameplay more rewarding without compromising the integrity of the game. All I can say right now with certainty is that we will not go back to they way it used to be before, when you could have 10 bears at one barrel and 20 pigs at the feeder, climbing over each other trying to get to the bait. This was simply not good hunting in our book, so we are aiming to find a reasonable compromise.
Game Design Competition Winners
A while ago we ran a game design competition for missions and competitions for the animals of Timbergold Trails, and now it's time to announce the winners!
Bighorn Sheep competitions – Cityzen
Bighorn Sheep missions – freck1es
Grey Wolf competitions – tbug
Rocky Mountain Elk competitions – Ash1302
Rocky Mountain Elk missions – Dillakiller
Grizzly Bear missions –  drakle
Grizzly Bear competitions – BuiuRei
You might notice that there is no winner for grey wolf missions. This is because we felt the quality of submissions was slightly below that of the other species, and we feel this species deserves a high quality mission pack. Our internal game designer Patrick is going to work his magic on this pack of missions, making the set complete.
We are going to post the winning entries in the competition thread shortly and hope to introduce the mission packs and competitions soon, and take this opportunity to thank you all again for your participation and creativity in this competition. The winners will receive their rewards and coveted "almost Dev" jackets as soon as they contact me via private message to specify whether they want em$ or membership days, as per the original post.
Womanly Woman Event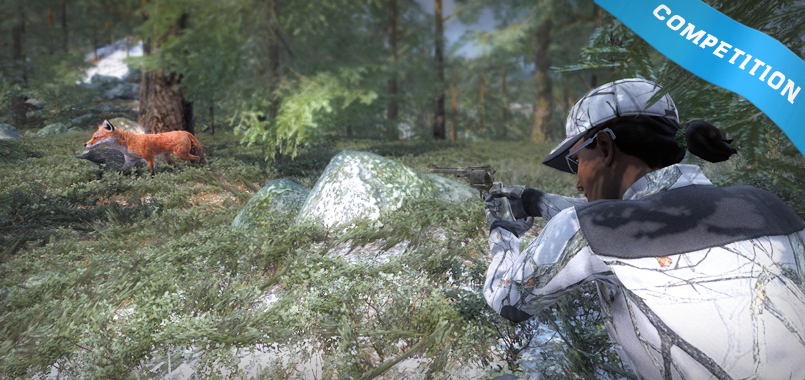 And finally, please do not miss the last hours of our Womanly Woman competition – those foxes aren't gonna harvest themselves!
That's it from us for today!
Happy hunting!
Share this