Howdy hunters
The summer and all its vacations and other distractions is finally over, so we can now focus on the stuff that really matters. Like bobcats. Which also means that our status updates are back to their regular weekly schedule, sharing with you all the good, the bad and the ugly happenings at theHunter Classic headquarters.
Bob the cat is coming!

Probably the main thing on everyone's minds right now, our glorious felines, are being thoroughly tested as we speak. It's going well and we will be ready to give you a sneak peek of the upcoming bobcats in our exclusive dev pre-release livestream tomorrow, during the usual Lock&Learn session at 16:00 CEST, on our official Twitch channel. A team of theHunter devs will be going after some bobcats, and if they are lucky you might actually see one. Those guys are not so easy to hunt, so I hope you are ready for a challenge!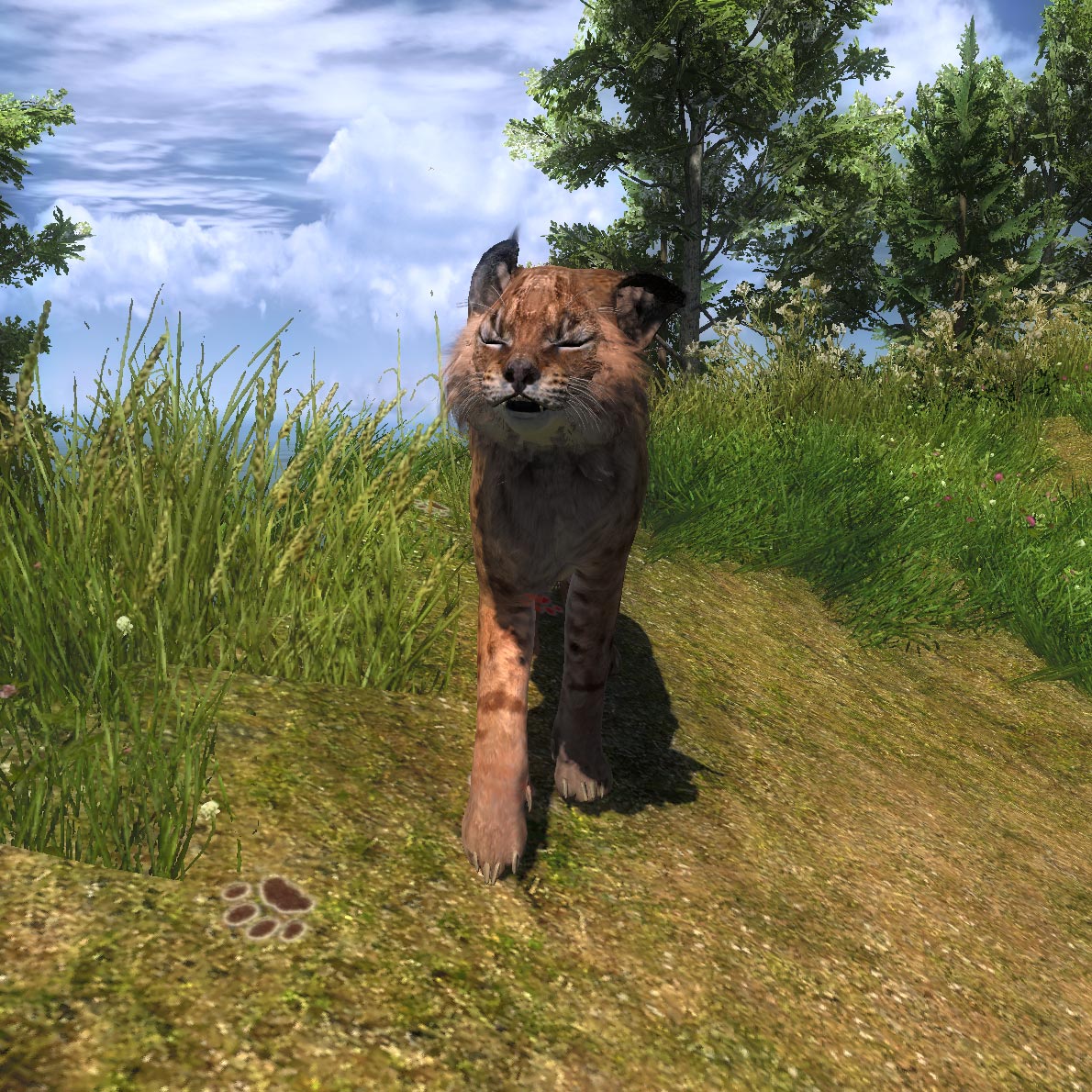 There have been a lot of questions and musings about means of hunting bobcats. Our Motion predator decoys and Predator "Jackrabbit" Caller will work, but they won't be as effective as what you are used to seeing with foxes and coyotes, as bobcats are exceptionally intelligent and, hence, cautious animals. We will be introducing a powerful electronic caller at the release which will lure them far more efficiently. You will learn more about this on the release day.
Also, to help you gear up for the upcoming bobcats, this weekend we will be running special sales and campaigns, so keep your eyes peeled for our announcements at the end of the week!
Farewell to Summer Fiesta
Our glorious Summer Fiesta event is – alas – over. It's been a huge amount of fun, we hope that you all got a chance to participate and at least complete a mission or two. On Monday we awarded a total of 57 Doc's Hunting Champion trophies to all the skillful hunters who managed to complete all three challenging mission packs, which makes this trophy even rarer than the famous crystal stag of 2014. Congratulations to all the owners, you can be truly proud of yourself! If you didn't get yours this time, don't fret, there will be more events and more rewards. The autumn and holidays seasons are (almost) upon us and as always, we promise you four months packed with events, trophies, sales, awesome releases and many more things to keep you loving theHunter Classic.
Team changes
You might have seen a new face lurking in the forums. Our new community manager Graham, who has recently joined the team. You can catch his introduction and welcome him properly in this thread. From next week onwards, Graham will be taking over these status updates and I am sure he will do an excellent job keeping you up to date with everything going on with theHunter Classic. I will continue talking to you in the forums, as per usual.
On another note, our community manager Stefan is leaving us this month to move on to new adventures. Thank you very much for everything Stefan, it's been a true pleasure to have you at the steering wheel of our community, good luck to wherever life takes you next.
Game design competition winners
We have gone through the entries received for the last game design competition with a fine-tooth comb, and we are ready to announce the results! There were some fantastic entries, and we want to extend our gratitude to everyone who took the time to write up missions and competitions. We are extremely grateful for your input, and hope nobody will be discouraged if their entries are not chosen. Unfortunately, as with every competition, there can only be so many winners.
So, here are the results (the winning entries will be posted in the competition thread shortly). If there are more than one winners, the prize pool is shared, the Contributor title and the Almost DEV Jacket is awarded to all:
Feral Goats missions – Tanngnjostr (was chosen to design this mission pack out of the competition as we decided it'd be difficult to find a better goat aficionado in theHunter community)
Feral Goats competitions (our by far most popular category!) – 1) the number of the goat by Madrugo; 2) the Ultimate Stalker by TheSheWolf; 3) Mini Goat by Pittie; 4) Shepherd by TR_GorkemCanakcili; 5) Meat Mates by KingOmar.
Dall Sheep missions – xOEDragonx
Dall Sheep competitions – Ash1302
WT ptarmigans competitions – Andhii
Rock ptarmigan competitions – FR_Bugs (not complete set)
Willow ptarmigan competitions – Hifisch
We couldn't pick the winner for ptarmigan missions as, same with the Grey Wolf missions in the last competition, we felt that the quality of submissions was slightly below the standards we want to meet at theHunter, so we will be designing those in house.
Red dot handgun scope
Last week we released a new and highly requested red-dot handgun scope, an excellent accessory for four of our side firearms, including the latest addition, the 10mm Semi-Automatic handgun. It's been appreciated, judging by your feedback, which is sweet! Some of you have asked why it's not possible to adjust the brightness of the red dot, as you can with the Aimpoint sights. The reason is that it is mounted in a slightly different way and provides a much more dynamic experience (Aimpoint sights open onto the whole screen when yielding a weapon and the handgun scope does not), and due to some technical limitations we have in our weapon and sight set-up, we had to make this compromise to make it work without jeopardizing the handgun functionality, allowing you to shoot fast.
Grizzly competitions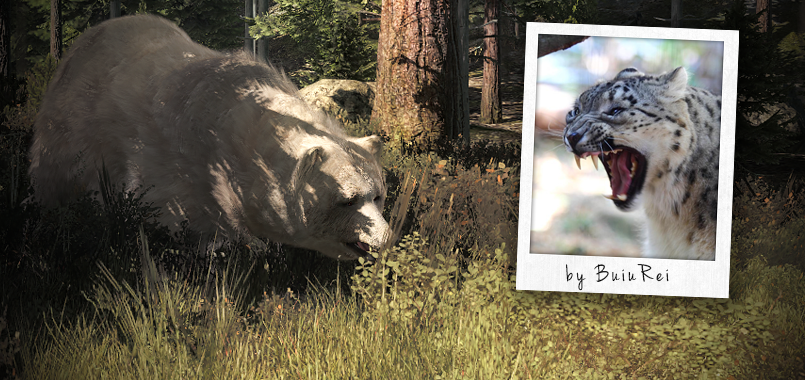 Today we added a new pack of community designed competitions. Grizzly bear ones created by our community member BuiuRei. They are now a part of our regular competitions schedule, enjoy!
That's it from us for today, happy hunting!
Share this