Hello Hunters!
As mentioned by Alena last week, it's now me (Graham, Community Manager) who'll be penning Status Updates for the foreseeable future.  You shouldn't see much of a change, it should still be the same great content, just perhaps with a slightly British twist here and there! 😉
With that out of the way, let's get into it!
Bobcats, bobcats, and more bobcats!
Did I mention bobcats?  So yes, it's been quite a theme for us these past weeks.  Since our reveal stream last Thursday we've been really thrilled to see all of the excitement around our latest addition to theHunter Classic, the whole team has been busy beavering away putting the final touches in place for release.
Seeing as today is the big day when you all get to hunt the bobcat for the first time, it would only make sense that our bobcat-fever continues with this status update!
For those of you who didn't catch it yet, the bobcats can be found prowling in the Loggers' Point, Whitehart Island, Rougarou Bayou, and Settler Creeks hunting reserves. You can find more details on their behaviour and gameplay in the Release notes from Patrick and Alena below.
Bobcat Release Notes
A feline in theHunter – finally!
Cats have been the most requested species in theHunter since a long, long time ago. They have been consistently high on the wishlist in last three player surveys in which we asked what species you would like to see added next. You can see the results below (click to enlarge, please note that other options are removed for everyone's peace of mind ;)):

The main obstacle on the feline's thorny path to the EHR has been the complexity of the animations and, to an even larger extent, the client code. We wanted to make an intelligent and graceful cat species that would do justice to the real world counterparts. The climbing trees function has been the main reason why cats have been moved down the priority list; to spare you a long technical explanation, it would require tons of time and resources to make it possible. However, when we voiced this in the community forum, the overwhelming reaction was that people would rather have a cat that doesn't climb trees, as opposed to no cat at all. Back then, scratching our heads, we started considering adding it for real. Once we decided that there should be cats in theHunter Classic, the natural choice was the bobcat. They fit nicely in our older North American maps, and in addition to that, they are not the most famous for their tree climbing skills.
What's new about this species?
Our bobcats are exceptionally smart and watchful animals, with extremely sharp eyes and a keen sense of smell. Remember Turkeys? Forget about them. Bobcats will have them for breakfast (alas, not literally) when it comes to wariness. This will make hunting them challenging, but not impossible. Luckily, we have plenty of lures and gear for them, more on this below.
As if this was not enough, compared to other species, the bobcat population is rather scarce, and they prefer their own company to that of their kin, moving exclusively solo. So, bagging one will feel like a real accomplishment!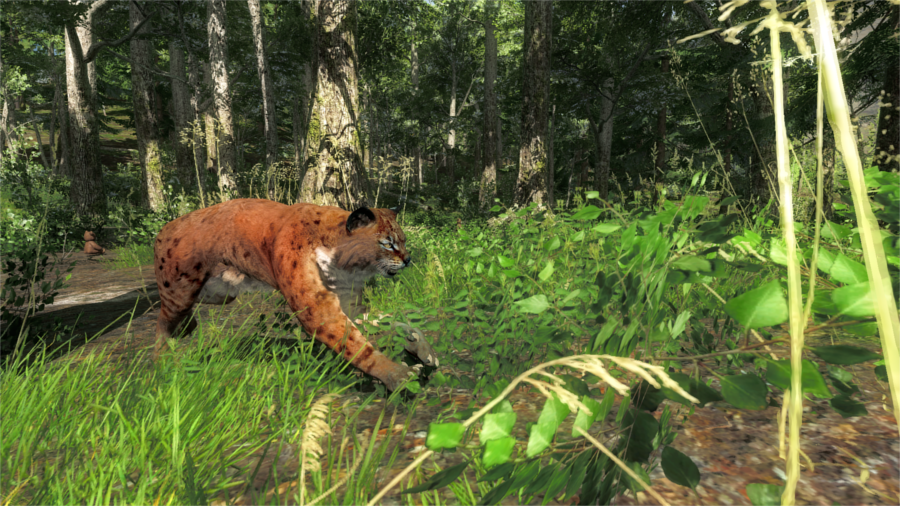 Bobcats feature a completely new type of behaviour. They sprint, and they are lightning-fast run, capable of speeds that the red kangaroos of Bushrangers Run, our swiftest species to date, can only dream about. Another curious new behaviour we introduced is "hunting". If you are lucky, you might spot bobcats jumping around trying to catch mice. It's fascinating to watch.
And of course, animations. If you have a chance, while in your tree stand, spare a minute and watch a bobcat moving with your binos, it's real work of art.
How can I hunt them?
Together with bobcats, we are also introducing a new type of lure. The electronic caller, "Shockwave". Right now it only works for bobcats but later on we are planning to add sounds for more animals, for those that it makes sense. The electronic caller is a powerful piece of equipment, imitating the high-pitched sound of distressed mouse, it attracts cats from far away, which then sneak up towards the prey. A tree-stand / tripod combined with an electronic caller is a perfect set-up for hunting them, and for your convenience we've also added the possibility to activate the caller remotely. Your reaction speed needs to be spot on though; being such an intelligent species, after a while a bobcat realizes that the electronic caller is a trap and if you are too slow with your finger on the trigger, you might only see the black tip of its tail.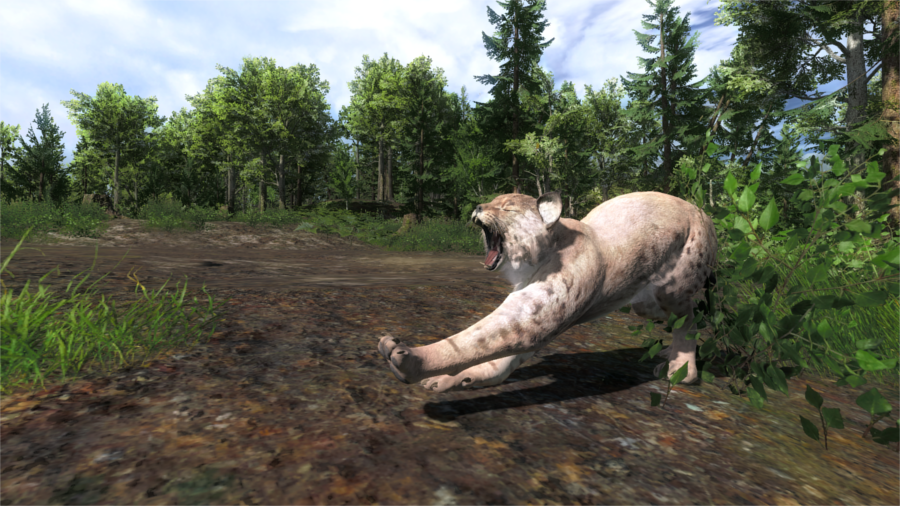 Motion predator decoys and our good old Predator "Jackrabbit" Caller also have a chance of attracting bobcats, although again, due to the intelligence of this magnificent creature, you are unlikely to receive the same consistent results as you are used to with coyotes and foxes. You simply have to try and see what works best for you.
On a side note
With the introduction of bobcats, we took the opportunity to bring our coyotes and wolves closer to real life scale, as they have been notoriously large. After today's patch they will feature a smaller size and, hence, scoring, which is why today we are starting the new season!
Get Yourself a Prize-Winning Kitty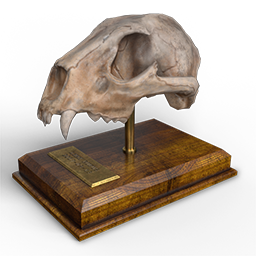 In tandem with the bobcat release there is of course a special mission set with a unique trophy to get your hands on!  We suggest registering and getting your hunt underway as soon as possible, these missions will only be live until the end of September!
HooCairs About Bobcats?
Ummm…Hoocair does? Join him as he gets a very special first look at the bobcat, and demonstrates his hunting expertise across the various reserves the bobcat calls home.
There's some great tips to be found inside!
Safety First!  Account Security and You.
There have been a few issues cropping up recently that our support team has dealt with, we thought it would be good to refresh you all on some "good to knows" with regards to account security.
Never give your password to anyone, including us!  No member of Expansive Worlds/Avalanche Studios will ever ask you for your password and you do not need to send it when contacting us.
With the above in mind, we're unable to investigate rouge sibling purchases or 'friends' messing around in multiplayer games.  So please, only use your account yourself.
Only purchase your memberships and em$ directly through us from the launcher or through Steam or Paymentwall, we're unable to assist with any other purchases.  We will never ask for your payment details, or ask you to make a payment directly to us, everything goes through our store:
https://www.thehunter.com/#bank/memberships
https://www.thehunter.com/#bank/ems
Any issues with purchases from third party retailers has to go back through the retailer, we have no control over them.
Any e-mails you may get from an unofficial address are most likely a scam and shouldn't be trusted.  Our special offers always require you to log into your account and make your purchase that way, we will never ask you to make a payment directly to us through PayPal.
And finally, If you have any issues at all, please feel free to contact us at Customer Support or post on the official forums for community advice!
Happy hunting!
Share this