Hi all!
It's Friday!  How about we celebrate the beginning of the weekend (and hopefully lots of hunting), with a status update?  First-up, this week's new addition to the store, the 30R O/U Break-Action Rifle! 
Double the Barrels, Twice the Fun!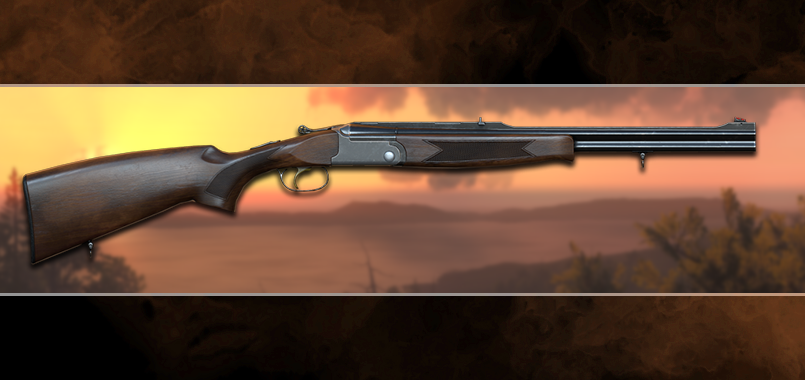 The 30R O/U Break-Action Rifle is for the hunter that wants both serious stopping-power and the ability for a quick follow-up shot, all in the same package.  This rifle is right at home when used for all of the cervids, feral hogs, or even bears!  It's also pretty darned beautiful to look at we think you'll agree!
.30 R Double Barreled Rampage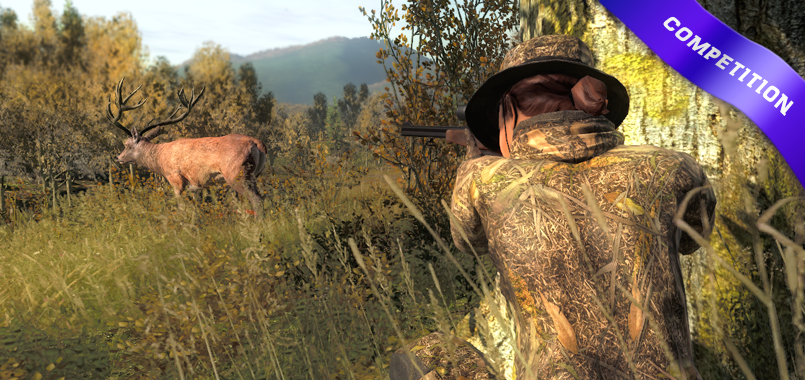 As is tradition for all new store arrivals, we've cooked up a coinciding competition.  For this challenge you'll be tasked with using your shiny new purchase across a spread of species.  Sticking with our "double" theme, the best two combined weights of the target animals will go towards scoring.
Em$ and a trophy are both up for grabs, get to it!
Bundles of Bargains!
A little bird tells me that as of Monday our store bundles will be getting some extra attention!  Who knows, we might even see some fan-made suggestions in there. 😉  We recommend checking the store throughout the week to see if you can fill in some gaps in your hunting toolkit!
A View To A Kill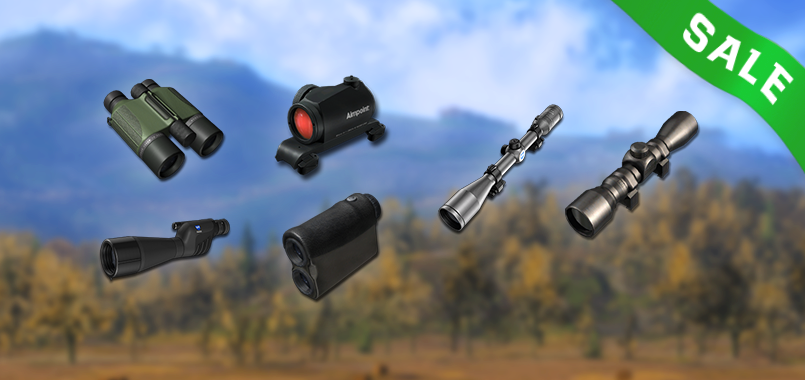 To keep you occupied before next week's bundle extravaganza kicks-off we have a selection of popular optics to complement your loadout with.  The 7x42mm Rangefinder Binoculars are a personal favourite, and sure to be of help to those with a particular passion for bowhunting.
Winners of Our Stylishly Snapped Shed Competition!
We had a whole array of entries to our recent antler-shed competition, you can see our three winners (along with a special mention) below:
3rd Place – AngelOne63
This entry from AngelOne63  grabbed our attention primarily for the excellent use of facial ornamentation combined with that stylish day-glo yellow shirt!  Congrats to you!
2nd Place – Tana95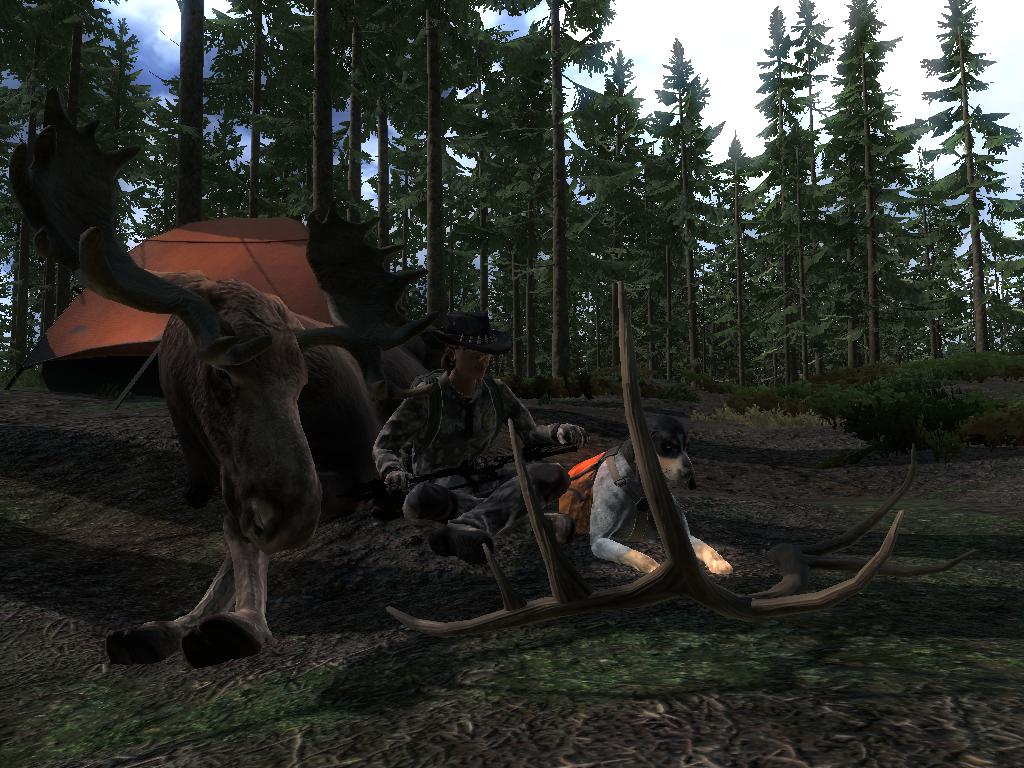 This shot had it all, a monster elk, a furry faithful hunting partner, AND a huge shed antler!
1st Place – Hawkeye
I chose this winner just for the sheer innovation in thinking to use shadows as their preferred medium.  Big congratulations!
And speaking of shadows…although it missed the deadline, we couldn't not give Hoocairs a mention for this one!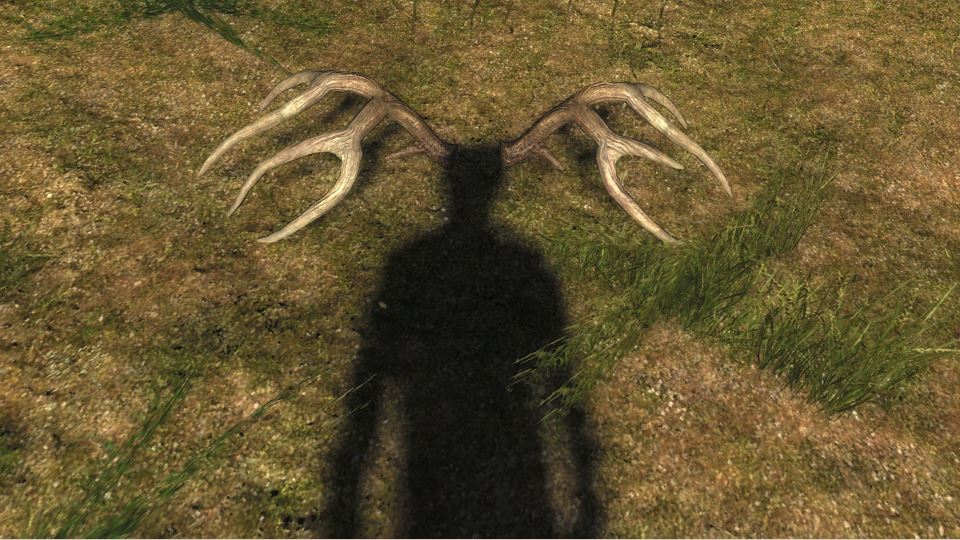 Weekly Game Update
We of course had a game update this week.  There were some tweaks and adjustments to both the new comeback caller and the duck-call lanyard.  I recommend taking a look to see the latest changes.
And finally…a sneak peek at something new…
We know that trophy lodges have been a popular feature, so we thought we'd give you a little more freedom to "make them yours".  Upcoming trophy lodge customisation options will give you various options to truly personalise your own hunting haven.  For example, do you prefer a rugged stonewalled feeling?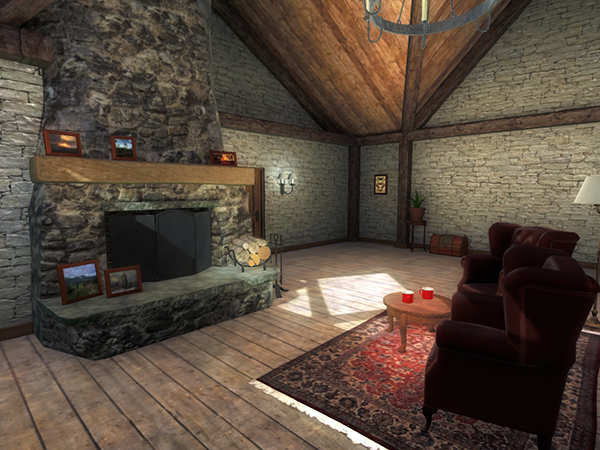 Or do rough-cut timber walls and parquet floors hold a stronger appeal?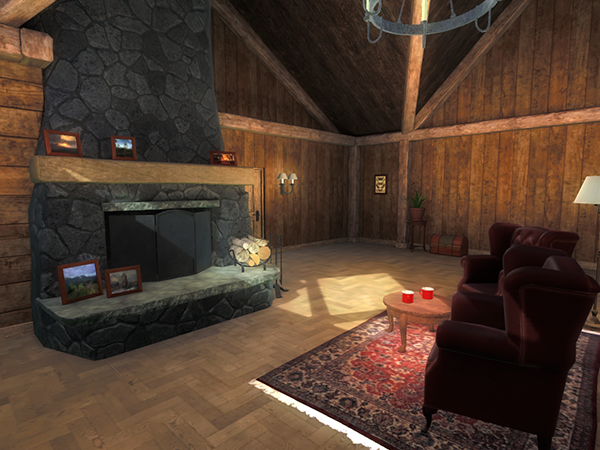 Of course this is all work in progress, but we can't wait to share with you the finished product!
There's been plenty to share this week, as always please do join in discussion about this week's news here.
Have a great weekend!
Share this