Howdy hunters,
It's time for a status update and we've got a nice and fat one for you today. For one, it's …
Halloween time in theHunter Classic!
And it's Timbergold Trails that gets haunted and hunted again. For one week we're turning our glorious reserve into the location of utter scare and goosebumps material. Eerie sounds, howling winds and roaming Werewolves looking for lonely hunters' souls to feast on. (Alas, we haven't managed to develop silver bullets in time for this Halloween, so your only way to deal with Werewolf is to RUN! But we are working hard on getting the most powerful alloy in place for the next year.) There is also a mysterious graveyard next to the Everfall Lodge – you might want to check it out, but tread carefully, you never know what those ancient graves are hiding.  To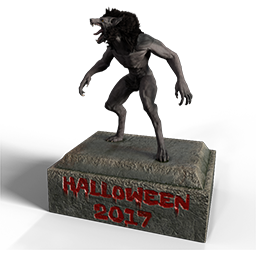 start the Halloween action, head to Missions, activate the first one and be prepared for anything. The special mission pack will be active until November 1st and the bravest and most tenacious hunters getting to the end of it will receive a unique Werewolf trophy and a piece of clothing to commemorate their journey. We've also prepared some daily sales throughout the whole event  – shop and hunt on!
Customize your trophy lodges!
When in the middle of the unsettling Halloween missions, you might long for something safe and familiar to calm your nerves a bit, and your good ol' trophy lodge is the place to turn to. You've been asking us for customization opportunities since the day of the release, and today we are thrilled to finally bring it on – unique trophy lodge styles and gun racks! We are starting with six styles, three per trophy lodge layout, and one gun rack option per trophy Lodge layout. If the interest in this feature is big, we won't be stopping here as we want you to have as much freedom as possible turning your trophy lodge into a unique extension of your hunting self and the place where you feel at home.
Before purchasing a style or a gun rack, make sure to carefully read the store description – both types of items are unlocks, which means that once purchased they can be implemented in as many trophy lodges of the particular layout, Classy or Rustic, as you own.  Also, customization items for a Classy trophy lodge can not be used in Rustic ones and vice versa. We've also put together three bundles for those of you who want to have everything at a good price – Classy one, Rustic one and the Ultimate customization pack, featuring all six styles and both gun racks (please note that the bundles might take a while to appear in the store). Now, get creative with your trophy lodges and make sure to share screenshots of your refurbished hideaways with us!
Backpack giveaway winners
In the five days since the release of our new hunting backpacks we sold over 700 pieces. As promised, we raffled some nice stuff among everyone who bought one, and here are the lucky hunters, congratulations!
Timohasan gets a cool Fjällräven Greenland backpack (please send your address to our Community manager Graham to receive your prize)
helio2 – gets $1000 em$
JuanCarlos01 – gets $1000 em$
BobbySolo – gets $1000 em$
Now, we are curious to hear what you think of this kind of giveaways and whether you would like to see more similar events with real life hunting clothes and gear.
Introducing Doc's Shed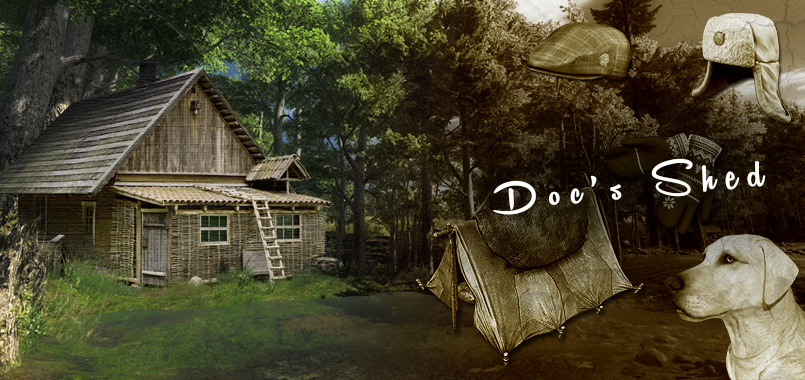 In almost 9 (!) years of its existence, theHunter Classic has been busy producing and accumulating a mind boggling amount of content – reserves, animals, weapons, gear, clothes and whatnot. Our game truly and proudly has the richest, most abundant and diverse content among hunting games out there, which is an incredible achievement in itself. But that does not make our Doc that thrilled. Every time he looks at our bursting to the seams store, we hear him grumbling: "So much for my small and cozy Doc's Hunting Outfitters!" He has already started putting away special event items, such as Football Jamboree caps and T-shirts, Movember moustaches and more, but now he decided to take a more serious stab at it, to clean up the store and make it easier for players not to get lost in the sheer magnitude of the stuff. All items that are a part of a special event, or promotion, or simply aren't as popular, will be removed from the store and put away into Doc's Shed. Once in a blue moon, for a special occasion, if the stars align and Doc's in a good mood after receiving a particularly sweet private message from some of you, we might persuade him to open up his shed and put some things up for sale again (for example, the Halloween scary pumpkin facepaint will be available to buy for the duration of this Halloween event), but we can never guarantee that this will happen. You will be able to recognize items from Doc's Shed by the tag "Limited" – if you see it, that item will be disappearing from the store soon. As an example, the Trapper tent we released for Thanksgiving 2014 is going to Doc's Shed tomorrow, so today would be a good time to grab it if you like that style – luckily, it's also on sale right now.
Say hello to Ahmed
As you might have seen in the forum, our support champion Adam is taking a farewell from Expansive Worlds. Thank you for all your hard work Adam, you've been a good hunter and we shall miss you! Replacing Adam in the noble craft of deleting your duplicate items and investigating any other game problems you might have, is Ahmed, our new Customer Support Manager. Check out his intro below and say hello in the forum!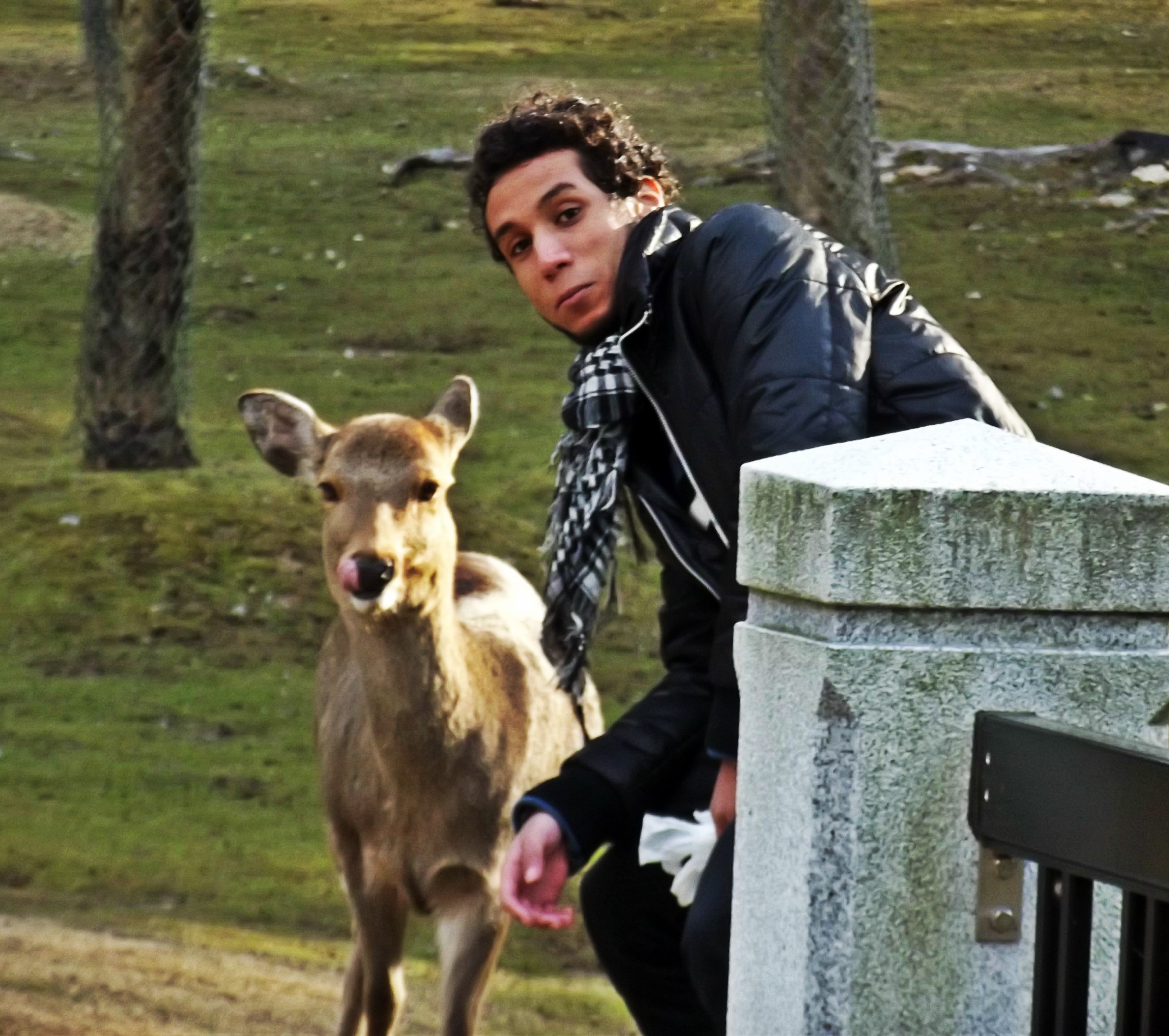 Hello everyone.
My name is Ahmed Sabri. I will be taking over from Adam as Customer Support Manager. It has been an amazing start working with him, but now his watch has ended (Game of Thrones pun intended.)
I was born and raised in Egypt until I was seventeen, then started travelling 8 years ago mainly all around Asia, until I landed and settled with the amazing teams of Expansive Worlds and Avalanche Studios.
I have been working in Customer Support since 2015, although I studied Chemical Engineering. Well, both fields despite their vast differences, aim to find the best solutions for everyone using technical knowledge. For me, assisting people and solving problems bring unique sense of achievement (a feeling I also found when I harvested my first kill in theHunter!)
In my free time I could be travelling abroad, hiking or running a Netflix marathon. I enjoy the contrasts of life from lying down in a park watching the clouds in peace; to bungee jumping from a 60-meter stand. You could say I'm mainly interested in everything that is thrilling and adrenaline-rushing (MASSIVE FORMULA ONE FAN). For that reason, I'm very excited to be here and to work on such an amazing game.
That's it from us for today.
Happy haunting!
Share this