Time for our weekly status update – enjoy!
Loadouts are here!
Today we are thrilled to present something which many of you have been suggesting and waiting for since the game first came out. Luna has done an incredible job on this feature and she even threw in some sweet extra inventory management stuff, including a smooth search function for your lodge inventory, stacking of duplicates, and the option to pre-select a saved Loadout directly from the launcher before starting a game. The latter will come in very handy when spawning at a non-heated tent in Whiterime Ridge 😉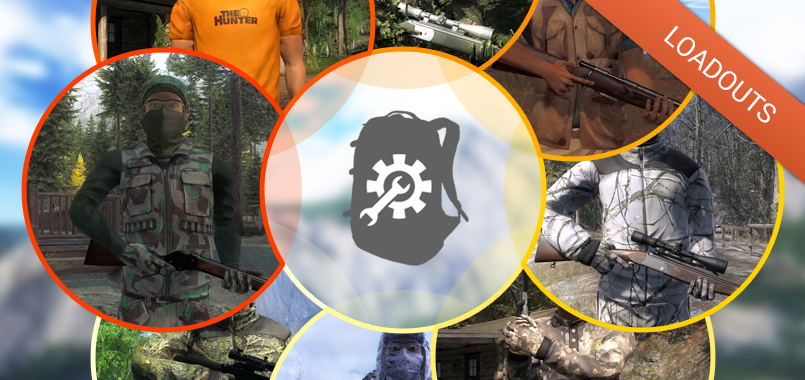 Saved Loadouts are released as a premium feature, since they are not required to play or enjoy the game. You may continue to set up your equipment the gold old-fashioned way, like everyone has been doing for years. But if you are looking to shave some valuable time off your hunt setup and avoid having to check the wiki for camo and permitted ammo lists, then head to the store and purchase yourself some Loadouts. They are available separately or in bundles. For bundles we have introduced a small one, containing 5 Loadouts, and a large one which will be enough to get you covered for all the existing reserves. As promised, today we are also giving 1 free Loadout to all our current members, as a little thank you for your loyalty and support.
And more on that topic, we are also giving large bundles of Loadouts to the three winners of the "Share your favourite loadout competition". Congratulations Askrobert1234, Seifer and J_Birdman! Not only are you the winners, but your winning entries will be added to the store as bundles for the rest of our community to make use of. Thank you!
Meet you in the tropics!
Since we announced last week that a new reserve is in the works, you kept us busy with your speculations, guesses and ruminations. There have been a few of you that have been absolutely spot on. Very impressive! This post was probably my favourite, since indeed, the 12th reserve in theHunter Classic is inspired by the Australian tropical forest. In the next weeks we will be telling you more about the gameplay details of the new map, as well as, of course, the fauna. In the meantime, who would you like to see which animals will be residing there?
Anti-virus false positives
We know that a number of players have been experiencing alerts from their anti-virus software following a recent game patch. We are still trying to establish which piece of code is responsible for triggering the alert, and we are also working closely with the relevant anti-virus software developers to ensure this does not happen in the future. In the meantime, please be assured that there is nothing suspicious about any of the executables included in theHunter. This is a false-positive alert that can be safely ignored.
Personal bests anyone?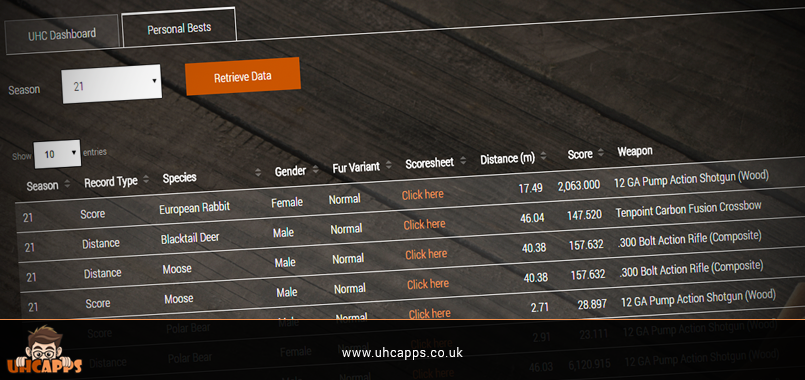 With the Personal Bests function on our site undergoing re-evaluation, in case you would like to know what was your best scoring Moose ever, UHC Apps is a fantastic website developed by our community members caledonianblues and Tod1d, dedicated to all things theHunter, with a primary focus on hosting quality community competitions. In addition, the website includes some great tools for displaying theHunter stats, and the most recent addition is a very cool Personal Bests function that allows you to view your best trophies from any season, completely with CSV download for anyone who wants to manipulate the data in Excel or other applications.
We encourage you to check it out – please note that you will need to create an account. It's simple, it's fast, and it's free.
Happy hunting!
Share this