Hello Hunters,
Welcome to the last Status Update of the year! As you've likely noticed we've been progressively getting more festive, and soon marks the time when the Devs will go away for a well deserved break, and lots of holiday food!
On the Subject of the Holidays…

A quick update on our Holiday Event!  We still have plenty more to go and we are seeing some excellent participation from all of our fans.  Best of luck grabbing some prizes!  The prizes themselves you can count on receiving in the New Year at the very latest, although all being well you should get them on the 25th (that 9.3x74R O/U sure makes for a great gift for the lucky winners!).
Don't forget that our very own Mat/TreeKiwi/TK (he goes by many names, can get confusing…) will be continuing with some streams and assisting with those missions during the break, so please do check in and keep him company! twitch.tv/expansiveworlds
The Holidays Came Early!
We had some VERY happy Devs recently when this aid package arrived all the way from Vienna!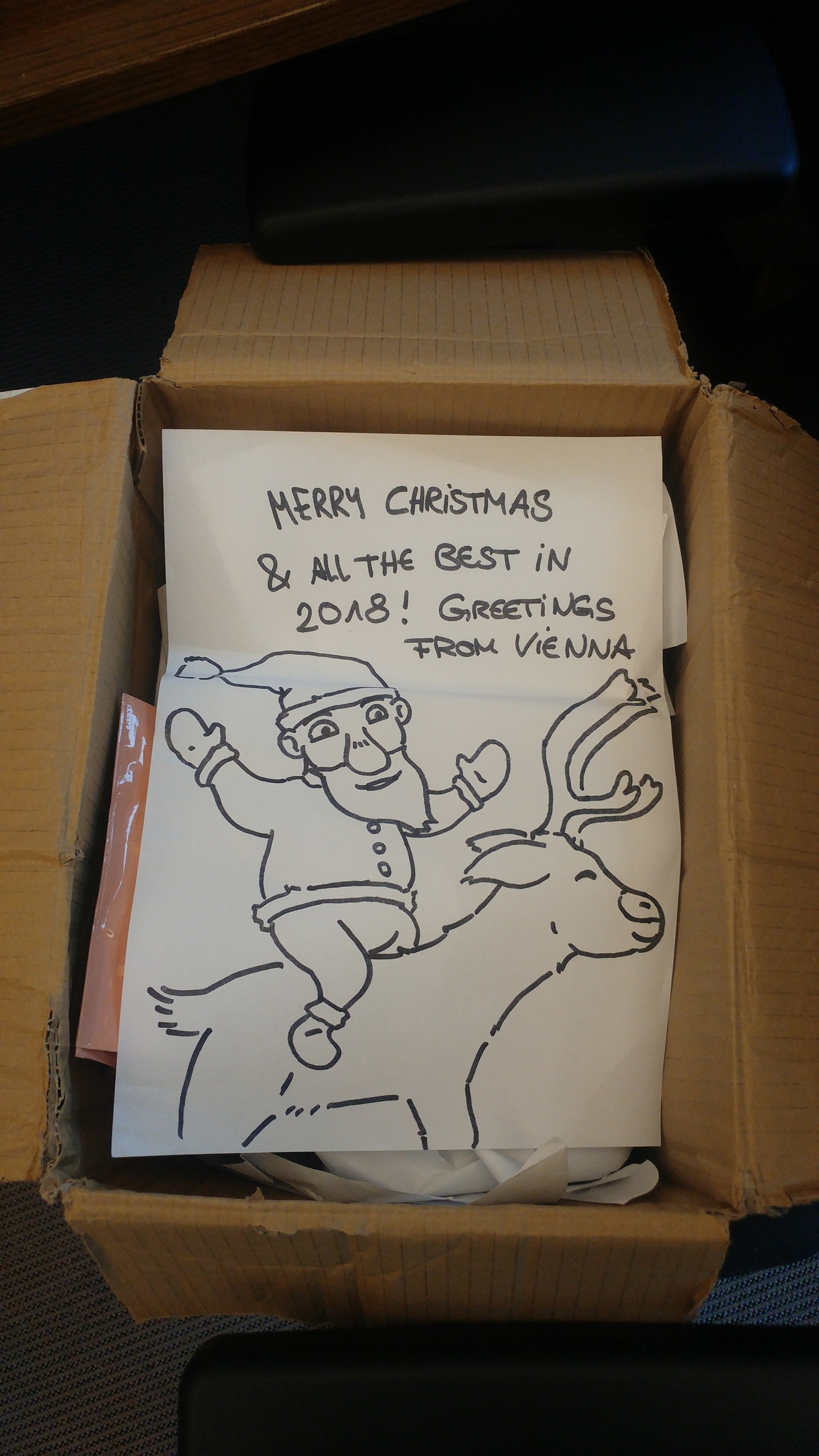 Community member D3AKUs sent us a box containing all kinds of delicious Austrian goodies, my stomach was pleased, my bathroom scales likely not so much!  D3AKUs, thank you SO much, it's really appreciated and we hope that in return we can give you the gift of an awesome game, all throughout 2018, and for many more years to come!
Deck the Halls (or Trophy Lodge…)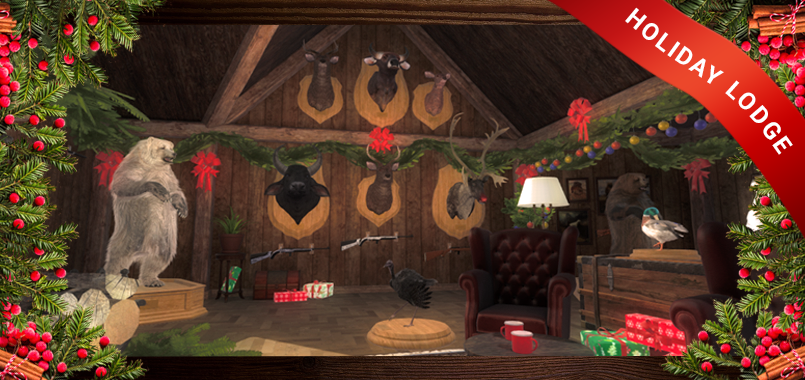 We highly recommend you take a peek at your "Classy" style trophy lodges before the holiday period ends.  We've sprinkled some seasonal magic around and feel that it's now really the place to be to really get into that festive spirit!  Sources say that the red in the decoration really sets off that in Rudolph's nose quite nicely. 😉
Free Rotation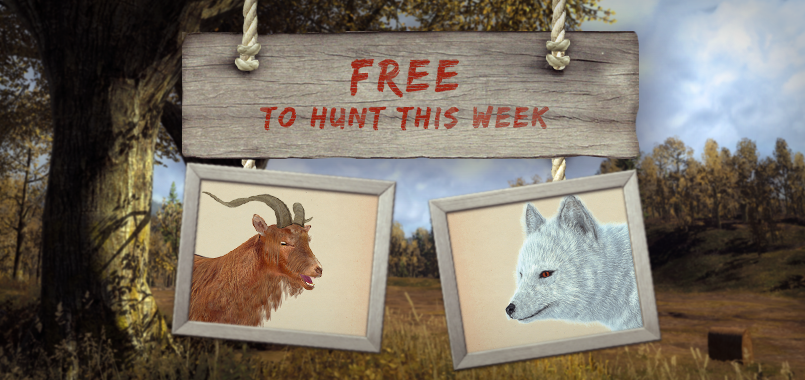 Our current free rotation for our guest hunters bring the Feral Goat and Arctic Fox into the mix.  Extra-stealthy tactics will be needed to get past the heightened senses of these two creatures, good luck!
This sign's me out personally until next year, but keep your eyes peeled for a Holiday farewell from the rest of the team very soon!
Discussion
Share this