TK here this time while Graham is showing me the ropes, nearly all of us are back and firing on all cylinders, the coffee machine has been working overtime for a few of us.
Whatever you celebrate, we trust you all had a great time with friends and family and once again we wish you all the best for the year ahead. So without further ado its time for the first Status Update of the year!
A Quick Recap of the Holiday event…
After 25 days of missions, competitions and more Jolly points given out than Santa could personally Ho Ho Ho about. The event came to a close and a massive congratulations must go out to the winners and all that competed. A list of the top 100 can be found HERE. All the prizes should have been allocated now, but if anyone is missing anything please let us know!
The 'Holiday Helper' streams were a great success and we managed to help many people complete the missions. Going forward for the year, the streams will revert back to their regular slot (Thursdays 4pm CET) but they will now be 2 hours long each time. If you haven't watched one yet you should, we have lots of giveaways and often the streams are multiplayer orientated with an in game competition going. Click here for our Twitch Channel.
A New Year…
We have set the road map for this coming year and boy oh boy am I excited about the year we have ahead of us! Obviously we can't talk about things more until they are closer to completion, what a tease right? But personally I am bursting at the seams to see this stuff get released!
Piccabeen Postcard Competition.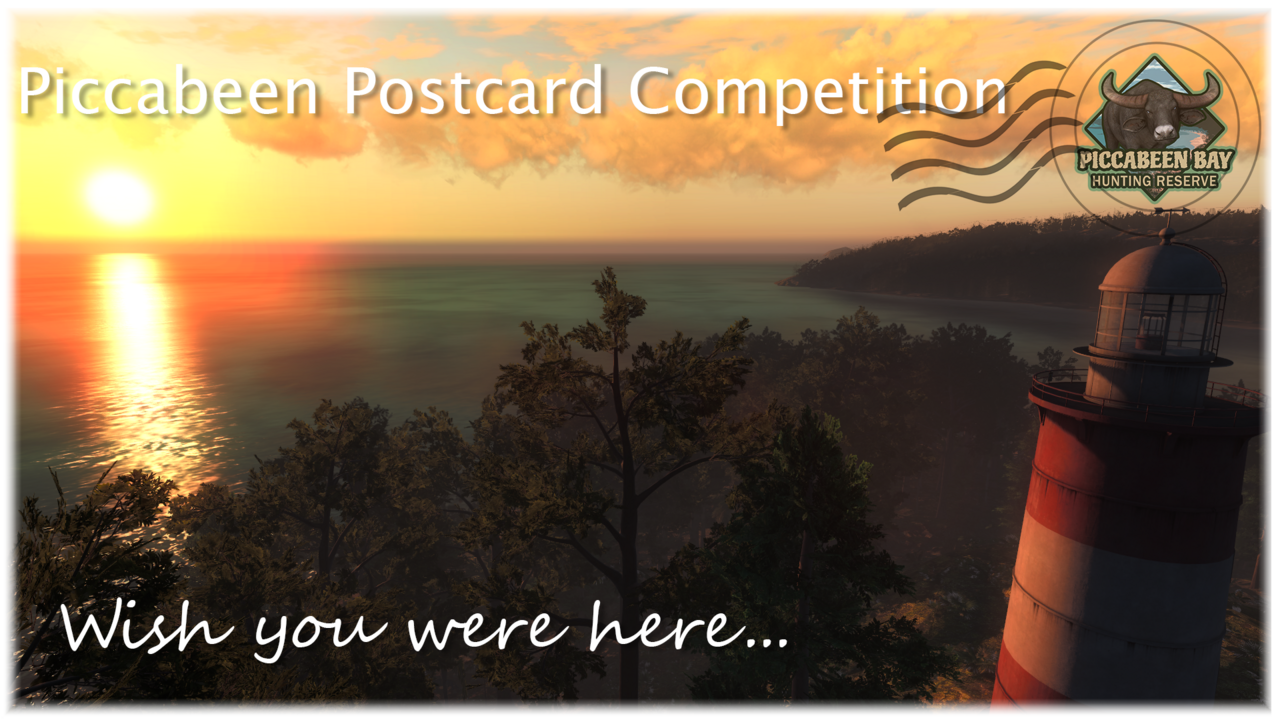 We tried something a little out of the box this time and I must say we have had a great response and there are lots of great entries coming in! You still have time to get your postcard in if you haven't, competition ends this Sunday at midnight CET. For more information and where to post them head Click HERE
Free Rotation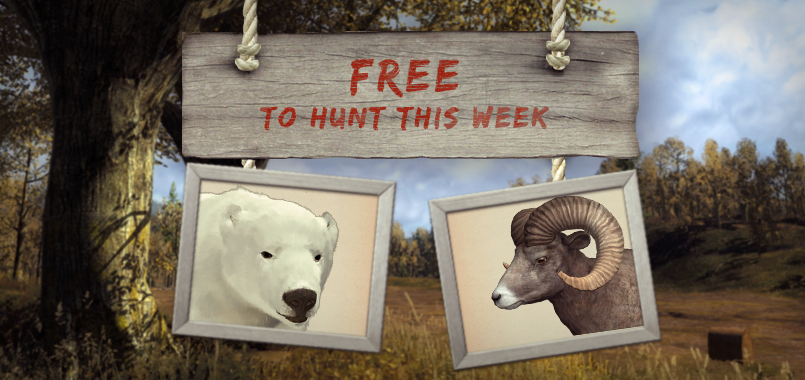 Our current free rotation lets our guest hunters have a crack at Polar Bear and Bighorn sheep.  A good set of ears and sharp eyes are going to be needed to bag some of the Bighorn and make sure you keep a safe distance from those Polar Bears, good luck!
Now… I need to give that coffee machine a kick, its stopped producing the black liquid gold! See you all next week.
TK
Share this