Hello Hunters,
Welcome to another weekly Status Update. I have been bed bound and sick all week, I am still at home as I write this. The winter loogy had to get me at some stage though, even if it is in Spring.
Tropical Trophy Lodge

As I mentioned last week, we have just released the new 'Tropical Trophy Lodge'. Aesthetically Inspired by Piccabeen Bay, this new lodge boasts two 'Full Body Mounts' and a brand new wall mounted 'Bird Plaque' for all Duck and Ptarmigan species. We have also been listening to the bow hunters out there and the 'Gun Rack' now has its own slot for any bow you have. These features are only exclusively found in this lodge, so get your hot little hands on one now!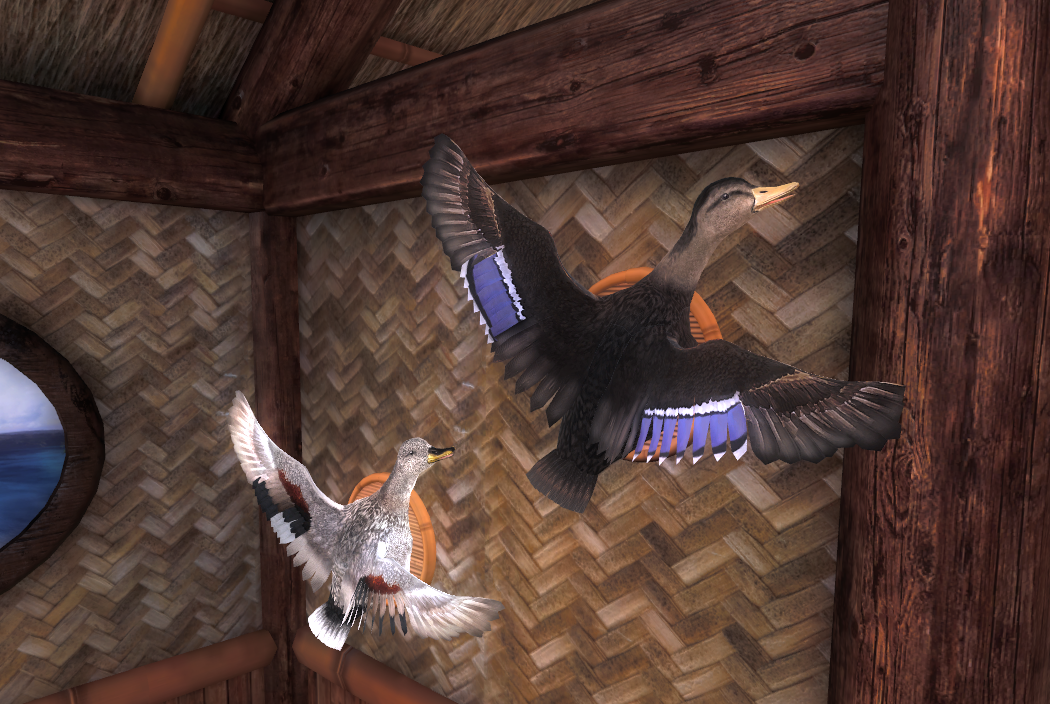 Tropical Trophy Lodge Photo Competition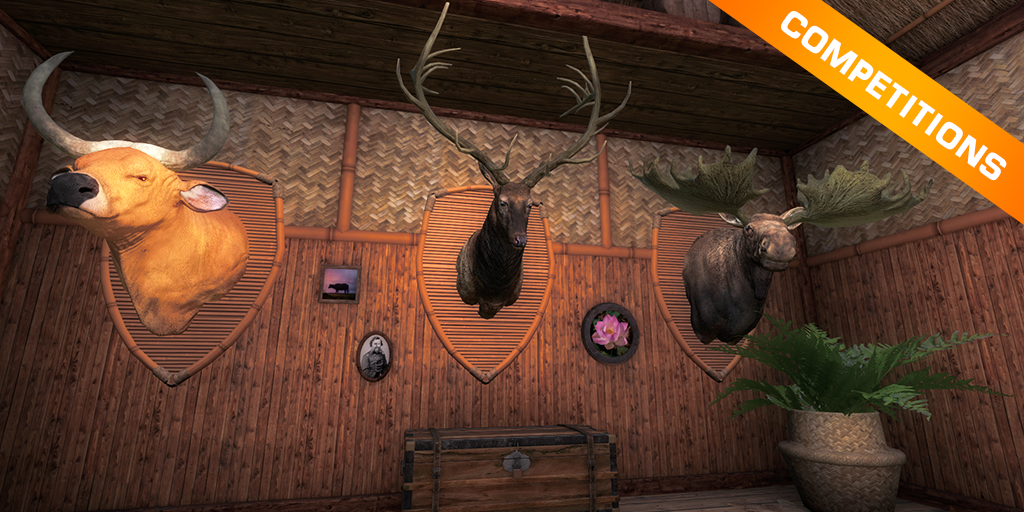 That is a mouthful right? So I think we can just call it the 'Tropical Podge Competition' for short. What is that crazy Kiwi talking about you ask?
Well some of you might have noticed that there are some photos on the wall that look a little familiar? One of our brilliant artists came up with the idea to run a competition where the winners can have their own Trophy Shot or Scenic shot put into the frames on the walls. Three frames currently have a random image in them, that will eventually be replaced by the lucky winners photos. That's right, this is your chance to get something permanently embedded into the game!
For more information and how to enter click here.
Tropical Forest Ground Blind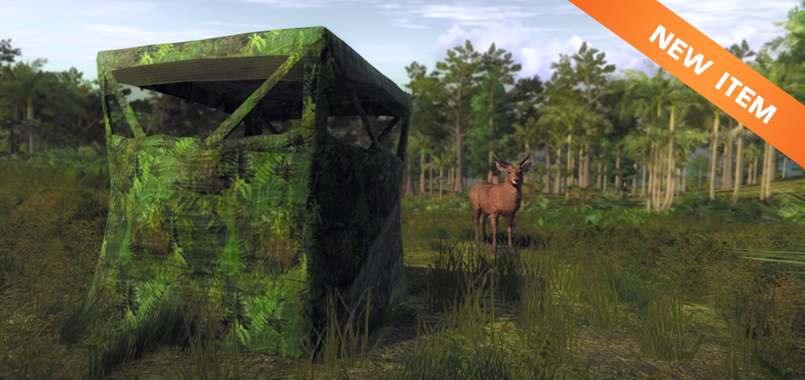 Piccabeen Bay offers some of the most challenging hunting in the game. Many of the species have sharp eyesight, so any advantage you can find is sure to come in handy! Having a few of these speckled over the map, especially in those forest clearings could be just the ticket! The new Tropical Forest Ground Blind is part of the Sneaky 3D family and is sure to offer the best in camouflage. Buy now!
Official Discord Server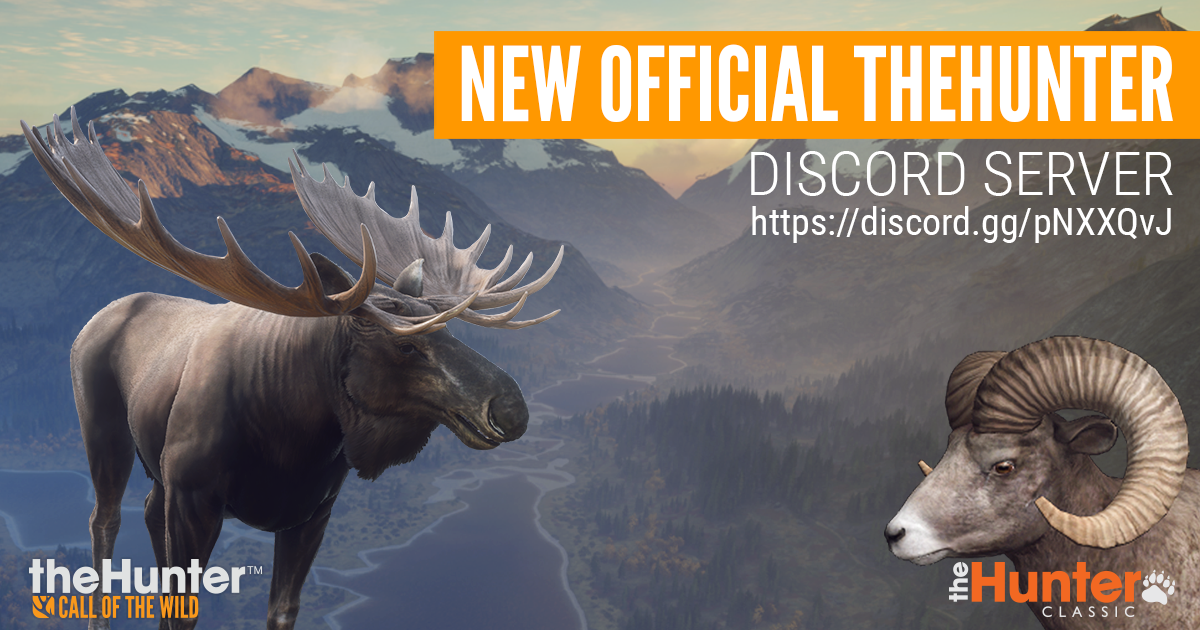 Only a week in and we already have over 1000 members in the server. Hunters have been giving us good feedback, one ronMctube told me that he just poked his nose in for a quick look around and then ended up staying till 4am! So we are pleased that it is being used to connect people. Had I not been sick this week, I was going to look at adding a text channel, so people can ask who is around and would like a hunt. We also had requests for language specific channels, we have added 14 different language channels, please let me know if you think any are missing. So if you are looking for other hunters to play with, or maybe your hunting team needs some voice communication, this is the server for you! To join click this Link https://discord.gg/pNXXQvJ
Womanly Woman Event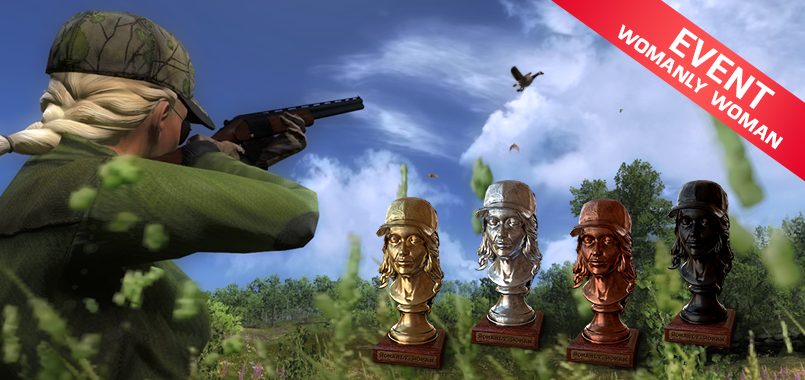 Today in celebration of International Women's Day, we kick off our Womanly Woman Event. It consists of daily sales, a limited time bundle, the .357 'First Lady' comes out of Doc's shed and of course, daily competitions! Each competition gives everyone a chance to win em$ and some very nice trophies. I have seen the competitions and let me just say, if you like a challenge, these are for you! Here is a look at the nice trophies you can win, good luck everyone!
WRR and PB Issues
Investigation still continues for WRR, keep that information coming.
We are one step closer to fixing the PB scoring issues, this week we patched a fix for the Banteng and Water Buffalo. Fixes for the Sambar and Rusa are next in line,and then as promised, we will be starting a new season.
What's on the Lathe?
New Ammo!
We are in the process of creating two new ammunition rounds, one as we have previously stated is for the new 'Inline Muzzleloading Pistol' and the other is for the .17 HMR. More information will be available as they get closer to being ready.
Rare and Trophy of the Week
The new weekly social media competitions are going well and it's great to see so many new people coming into the forums. If you have shot a rare or high scoring animal from this week and want a chance to win, then share them in the correct thread on our forum, don't forget to mention the score! Rares go into this thread and trophy animals into this one. We currently don't have a competition for Non-Typicals, but they go into this thread.
This Weeks Winners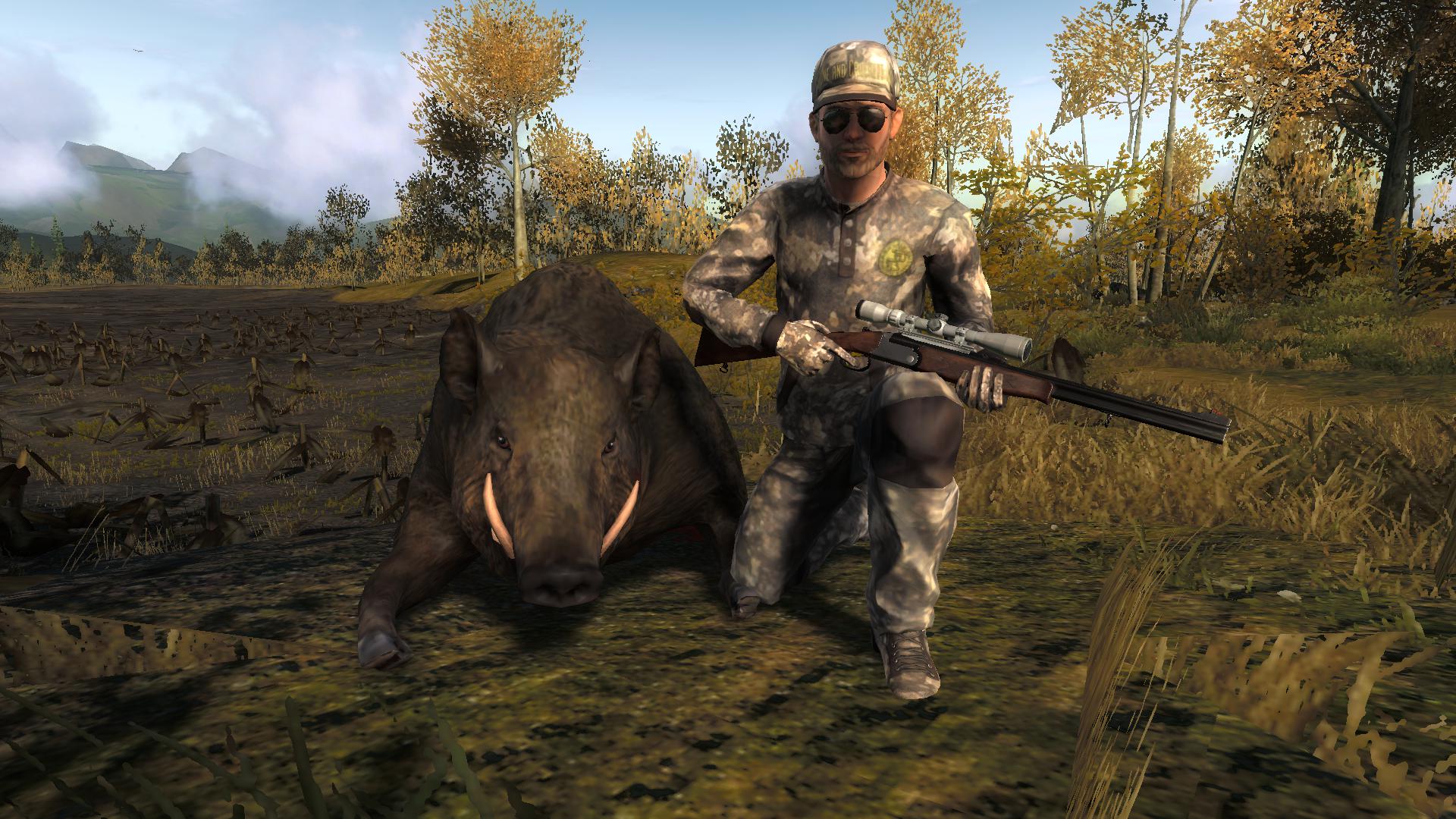 The 'Trophy of the Week' is this huge Wild Boar which was shot by DYEUZ. It has a very nice score of 1259.242 and must look amazing in the trophy lodge, congratulations!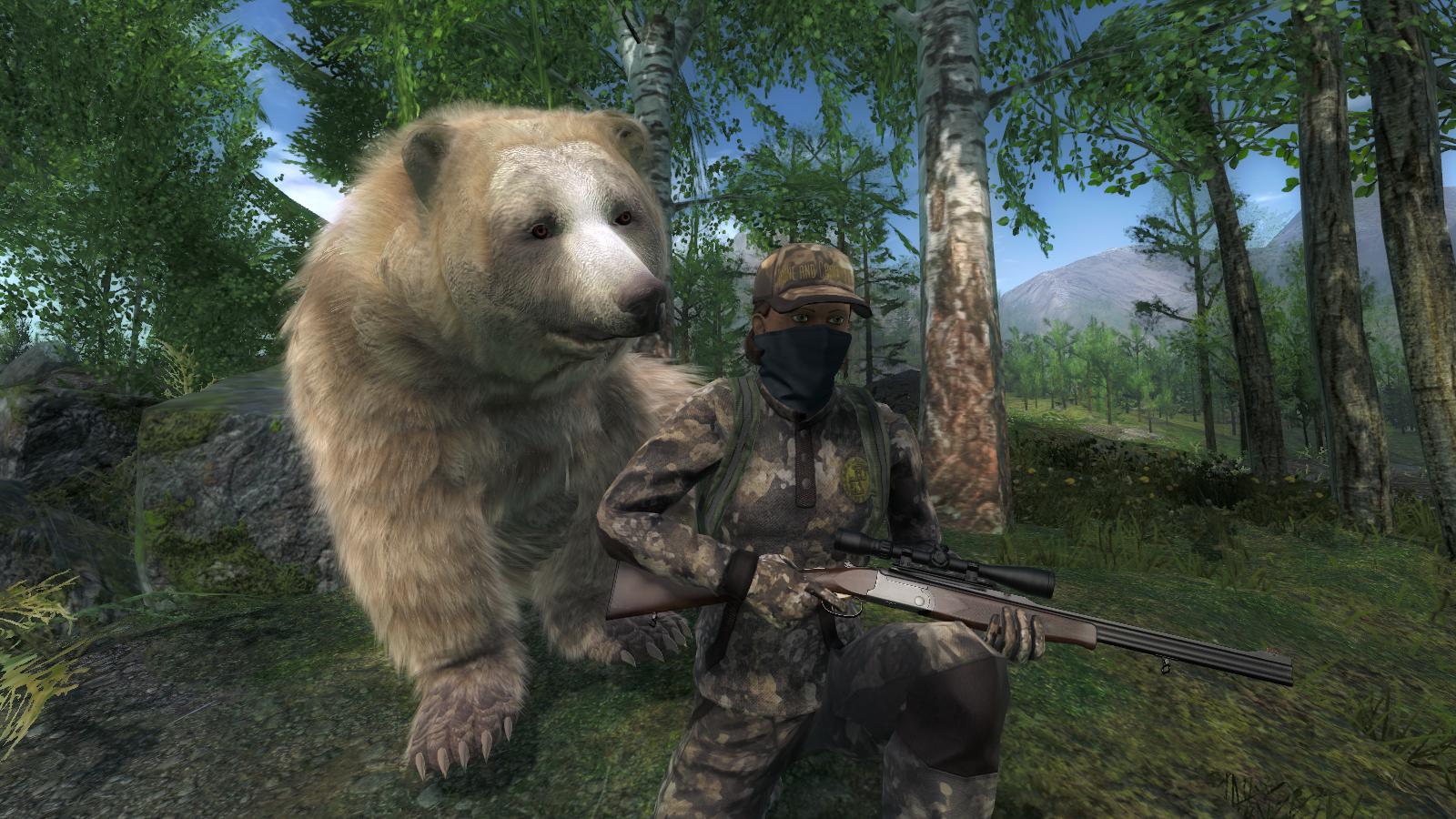 And the 'Rare of the Week' goes to Lateralus for this Albino Brown Bear! It scored a very nice 24.37, congrats!
Free Rotation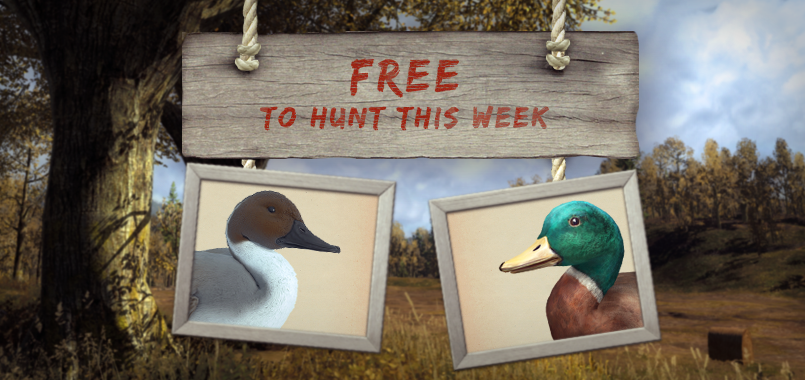 This week's free rotation lets our guest hunters test their skills against all the Duck Species. So load up your favorite Shotgun and go and test those shooting skills.
Best of luck out there and I hope you all have a good weekend!
Share this