Hello Hunters,
Oh boy, oh boy! I got the thumbs up today, we can preview the new animal tomorrow live on stream! I am so pumped and hyped for this release, and can't wait to be able to show you them all tomorrow, more about it later in this Status Update.
Reverse Draw Crossbow – Forest Camo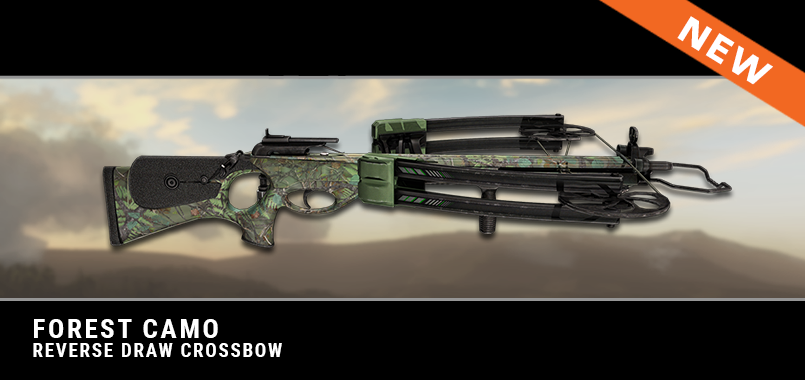 Today we are releasing the 'Forest Camo' Reverse Draw Crossbow, it's a 'must have', not only because of the extra immersion it adds, but because it is a very beautiful, sleek looking variation! Make sure you pick one up today, find it in store here.
New Species Revealed!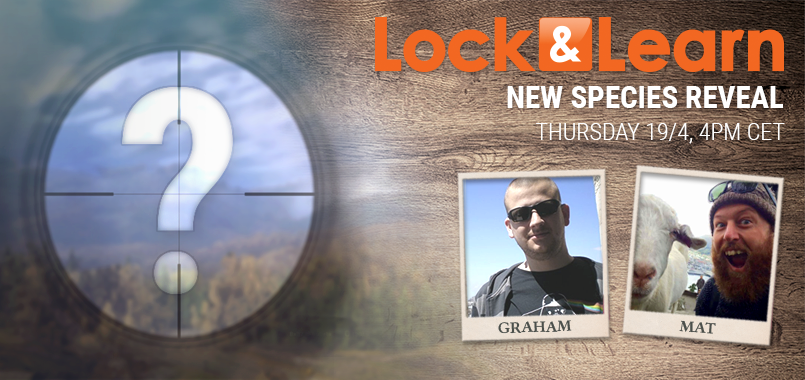 As I mentioned above, tomorrow we are going to be previewing the new species live on stream. This time the new species is going to be presented to you in a never before seen preview style, which uses our latest 3rd person camera. This'll allow you to get up close and personal like never before! It is going to be super exciting and we can't wait to show you this newest inhabitant of the EHR in all of its glory. Make sure you don't miss out, tomorrow, 19/4,4pm CEST. Watch here
Now is a good time to have a look back at the previous clues and then take a look at our newest clue, which is the original unedited version of the video you've seen previously.  
The image below was your first clue:
The second clue was released as a short video last week which can be viewed on our YouTube account here.
The third clue came in the last Status Update and was this sharpened up image from the video.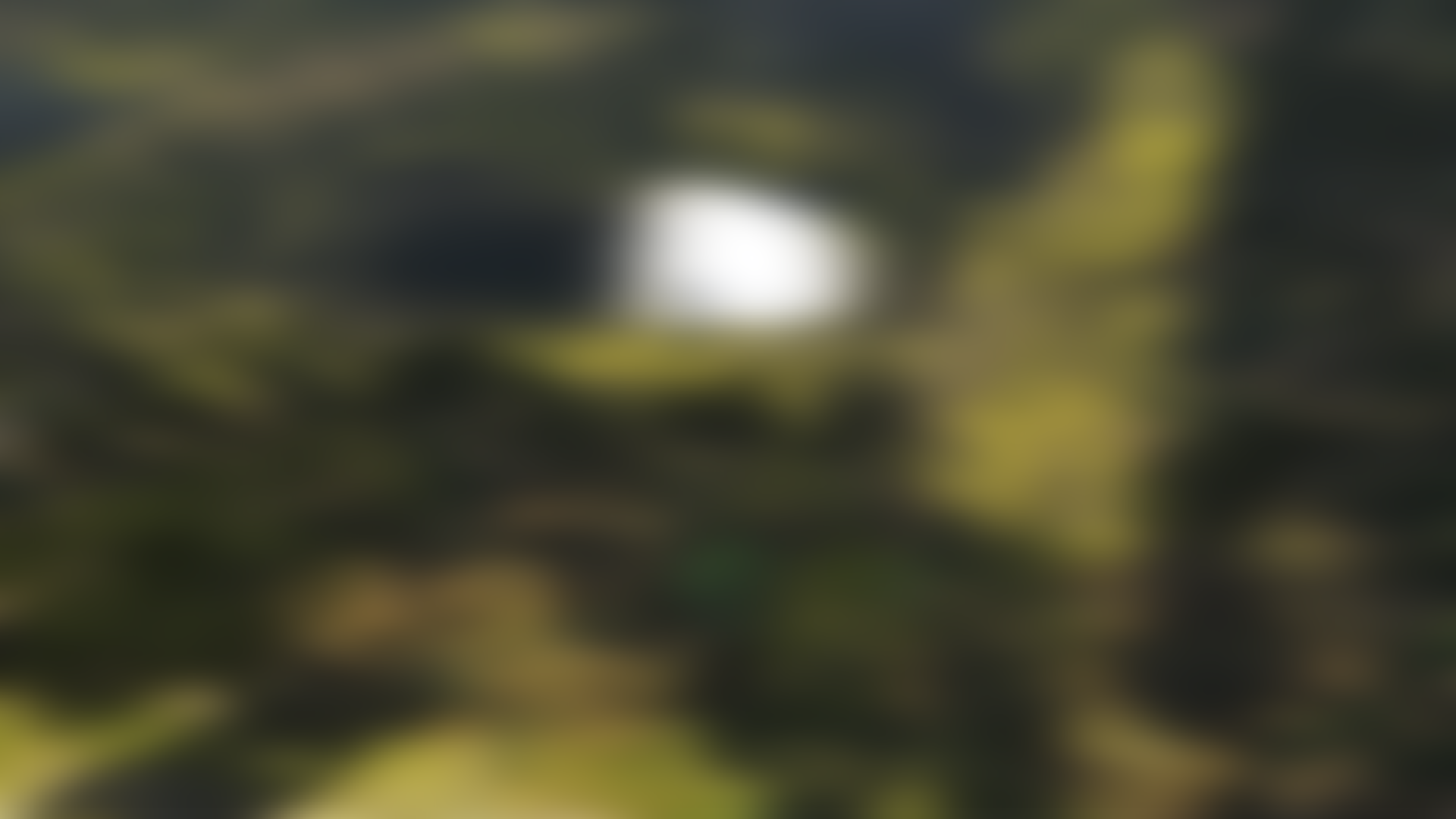 So here it is, the last clue before tomorrow's stream! It is the original unedited video which should paint a clearer picture as to which reserve the new animal is going to be on, and it also should clear up the blurry 'Crocodile' image above 😉 View the last clue here.
Make sure to join in the discussion and head over to our forums, let us know what you think the new animal is!

What's on the Lathe?
Because of the launch of the new species on the horizon, there is a lot to look forward to soon, however talking about them here would be a bit of a spoiler. I should be able share more with you in next week's SU.
WRR Issues
We have some good news to share with you all, we have been able to reproduce a crash on WRR and now that we have a source to work with, the team is hard at work getting it fixed. Once we have it tested and are sure it is working we will deploy a patch. Thanks so much for everyone's patience, help and understanding. After it is out, we look forward to hearing your feedback to ensure the issues have been resolved.
Rare and Trophy of the Week
This competition has become so popular that we have decided to make it a permanent feature and it's here to stay for the foreseeable future!
So, if you have shot a rare or high scoring animal from this week and want a chance to win, then share them in the correct thread on our forum, don't forget to mention the score! Rares go into this thread and trophy animals into this one. We currently don't have a competition for Non-Typicals, but they go into this thread.
This Week's Winners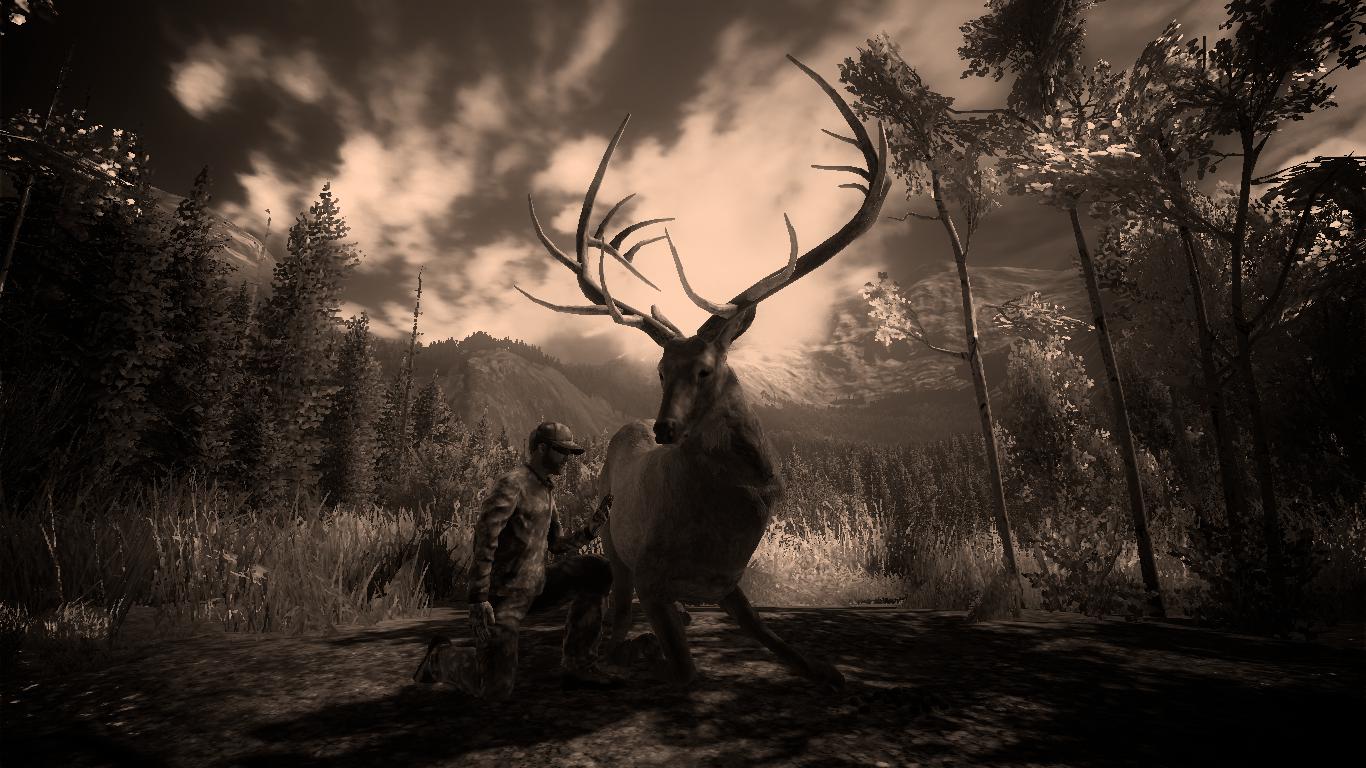 The 'Trophy of the Week' is this very nice Rocky Mountain Elk which was shot by DeerHooman. It has a great score of 416.373, congratulations! If you are unsure of what many consider a trophy Rocky Mountain Elk, it is anything over the 400 scoring mark and upwards.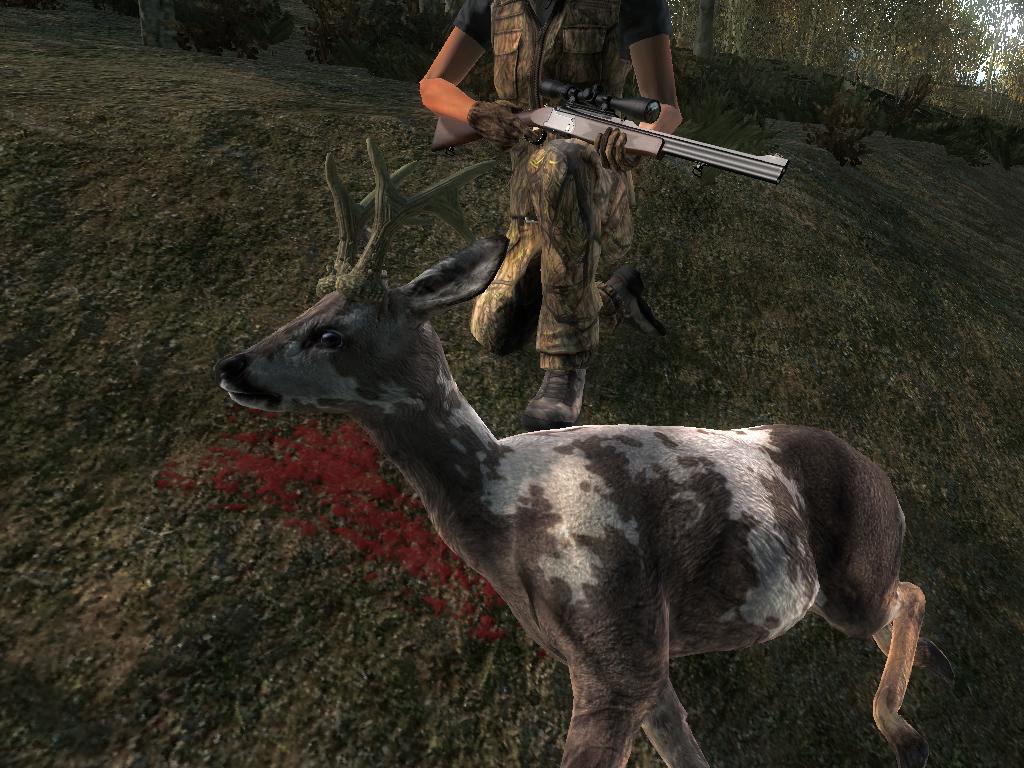 And the 'Rare of the Week' goes to Pupic for this Piebald Roe, which scored 248.775 and qualifies for the super rare gallery on the wiki! . An amazing trophy, congratulations!
Free Rotation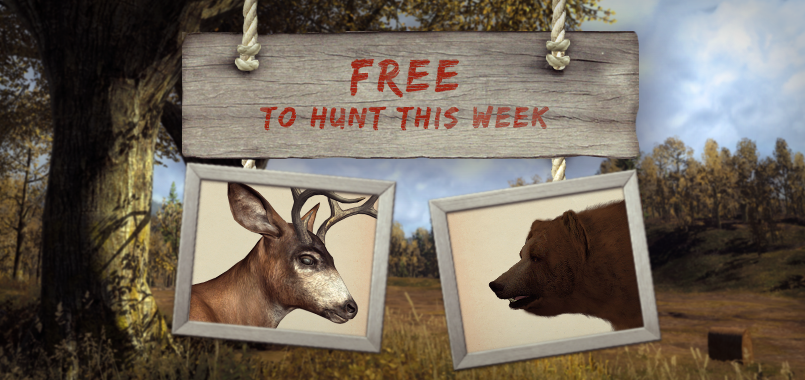 This week's free rotation, which changes tomorrow, lets our guest hunters test their skills against Blacktail Deer and Brown Bear. Good luck and have fun!
Have a great week all,
Share this