Hello Hunters,
Since the last update, I can hardly see you all now, lucky I have my nice new spotting scope…ahhhh my Mum thinks I am funny!
In today's Status Update, we will be starting to take a look at the summer plans for theHunter: Classic, this includes up and coming competitions and addressing the holiday period here in Sweden!
theHunter: Classic Football Jamboree 2018

Two years have passed just like that and it's nearly already time for the 2018 FIFAWorld Cup! Now I must say, Football, or Soccer as it is called in New Zealand, is not as big a deal to most people as Rugby is, but this competition really excites me because of the layout and fun 'Round Robin' style of the event.
The event will kick off on Thursday the 14th of June, which gives you two weeks to start planning your strategy to ensure you secure yourself the the 'Golden Gun'. In 2016 it was the 'Royal Bullpup'. The gun this year is equally as nice and if you tune into the stream on Thursday, you will get a first-hand look at it.
Closer to the event we will release the full event rules and details set out for the 2018 competition. But the main part of the event consists of purchasing an item of clothing that represents your team or teams of choice. The first year it was caps, 2016 saw players wearing shirts and this year if you own the pants for the winning team in the end, you will win the 'Golden Gun'. All the pants are heavily discounted before the games start, with the discount gradually reduced as the World cup progresses, which is where people's strategies will come into play. Will you buy all the pants from the start? Will you purchase the pants of 10 teams you feel have a shot? Will you wait until the finals and just buy both teams pants? Maybe you know your country will win and you just purchase the one pair of pants! To give you some more history of the event you can read more details from the 2016 Event here and the 2014 Event here. It is worth mentioning again that the 2018 rules may differ slightly and these past links should be used as a guide, so you get an idea of what you can expect from this year's event.
As well as the main event, there will be Bi-Weekly competitions and a mission pack available for everyone to partake in. I am looking forward to it…Though I am not sure which team I will support this year??? "Heja Sverige"(Go Sweden)!?
Swedish Holidays and 'Swewis'
We are now entering Summer for the Northern Hemisphere, this means the holiday period is soon here for most countries. Stockholm is a ghost town throughout July and August as Swedes go and let out a years worth of bottled up emotions and stress on other countries around the world. If you would like a little tongue-in-cheek look into Swedish Culture this video sums it all up pretty well.

But anyway how does this affect you guys??? Well hopefully it doesn't, but it is worth mentioning a few things to consider:
We will have a much thinner team here over the two months. We have staggered out holidays amongst the team, so we always have people here, however our bandwidth will be a lot smaller.

Status Updates will become Bi-weekly.

Our Support team will always be available, but with a reduced team size, response times will be slower than normal.
We still have an action packed summer planned with lots of fun events and some very nice releases!

What is a 'Swewi' you are asking? Well if a baby is born that is half Swedish and half Kiwi, that is what you end up with, a 'Swewi'! My partner Jenny and I are expecting a baby boy, he is due on the 24th of June and so at any time or day shortly I will have to take off for a month. We are both very excited as this is our first child and while I think I am mentally prepared for this… I know I never really will be, exciting times!
A New Associate Community Manager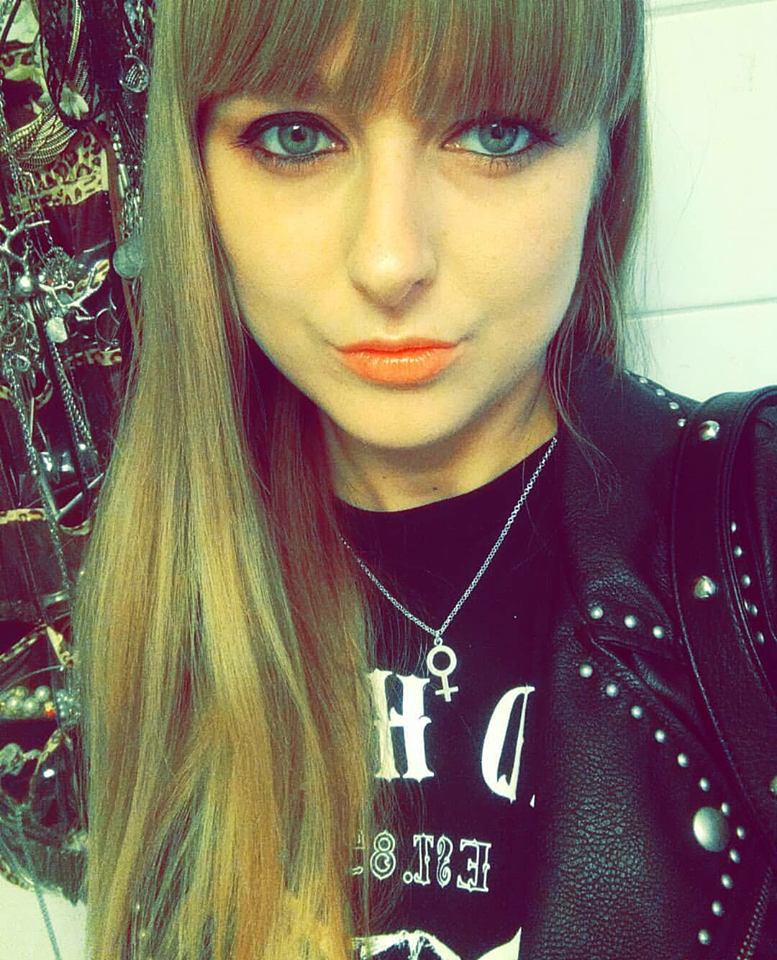 This is a great chance to introduce our new Associate Community Manager, Ann-Charlotte, but you can call her AC for short! She is great fun to work with and brings even more energy and enthusiasm to the team, I am sure she is going to fit in amongst the community very well! AC will be mainly working on COTW, but while I am away you can expect to see both AC and Graham active in the forums and handling all that precious information that everyone craves. Anyway here is a nice intro from AC herself and you can meet her live on stream tomorrow.
"Hey everyone!
My name is Ann-Charlotte, but you can call me AC. I am your new associate community manager that will work with Matt and Graham on theHunter-titles. I've been playing games for long as I can remember (a LOT of Half Life Deathmatch with my friends during my teenage years) but love a wide range of game genres. I've also spent several summers at the Polish countryside, staying at my mother's friend's hunting residence, where hunters from Poland and Germany went to hunt boar and deer – which somehow contributes to a nostalgic feeling when I'm playing the game. Before I joined the team I studied a bachelor of arts in media and communication studies, where I also wrote my final thesis about Sheva Alomar in Resident Evil 5. I'm super excited to be a part of your community! :)"
Albino Ambition #2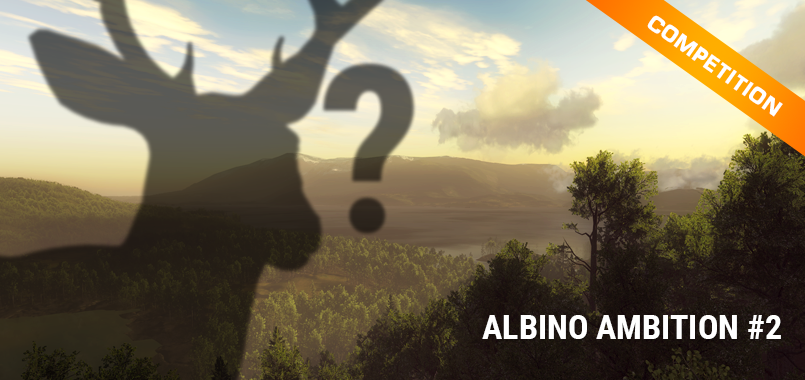 We have updated both the Mule and Blacktail Deer Albino skins and if you happen to shoot one of the new ones, make sure you post it here for your chance to win some sweet prizes! It will run for a whole month and we will be picking one winner every week. These seem to be a lot harder to find than the Albino Moose and Whitetail Deer, so if you have shot one, make sure you enter it in the competition, as you have a great chance to win! Good luck!
This weeks winner: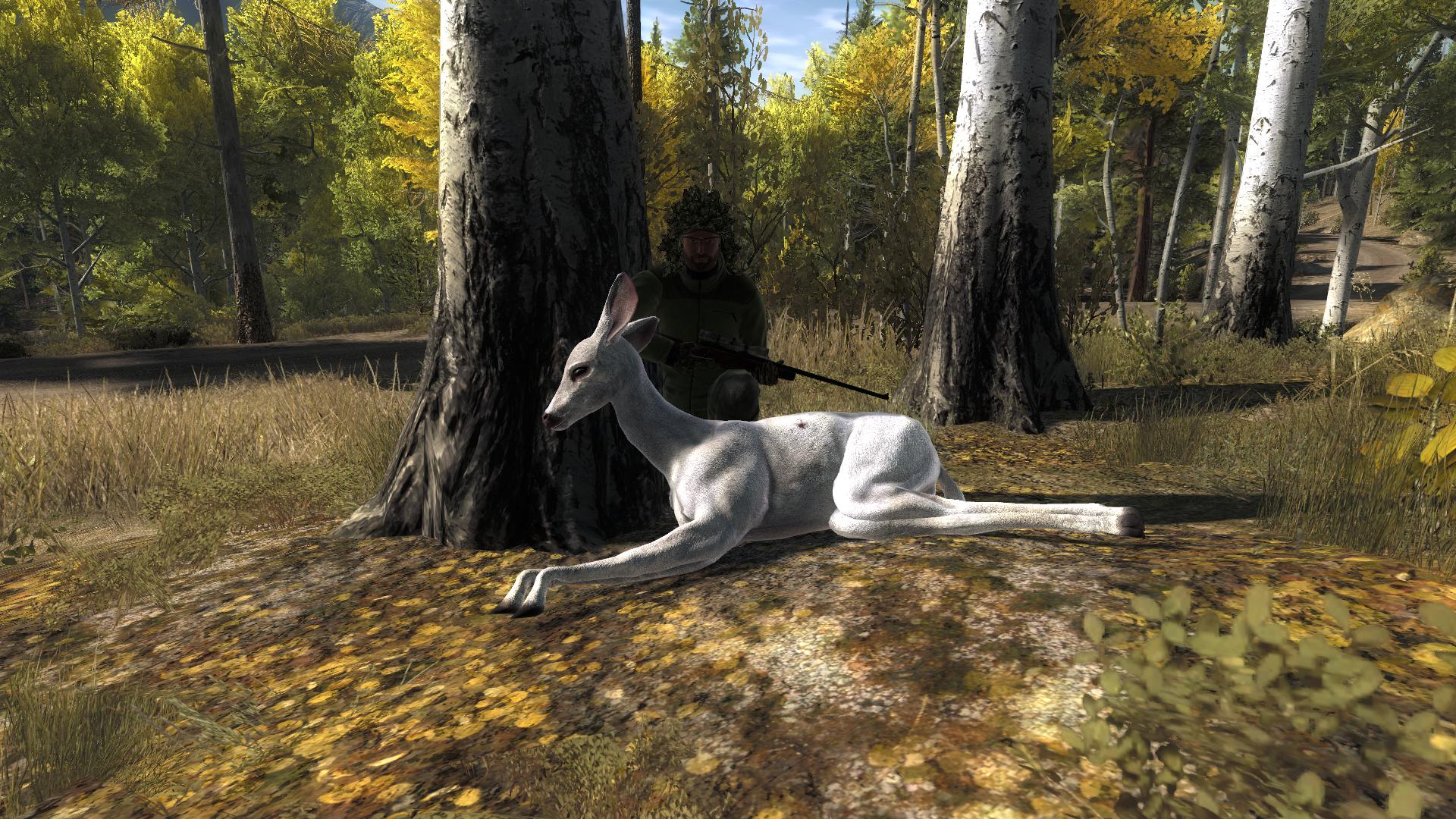 Hogtracker for this very nice Mule doe! Congrats. Nobody has shot a male of either species yet, who will be the first?
GDPR Regulations Changes.
You might have noticed some extra notifications in the launcher and website regarding GDPR. Please take the time to read through the information provided, because some policies and agreements have changed.
Known Issue(s)/Fixes
Missing Hunter Score. This was caused by both the .300 and .300 carbon being merged by mistake. We are looking into a possible fix and will have more information to you as soon as we have a solution. Sorry! (Ongoing Investigation)
Rare and Trophy of the Week
This competition has become so popular that we have decided to make it a permanent feature and it's here to stay for the foreseeable future!
So, if you have shot a rare or high scoring animal from this week and want a chance to win, then share them in the correct thread on our forum, don't forget to mention the score! Rares go into this thread and trophy animals into this one. We currently don't have a competition for Non-Typicals, but they go into this thread.
This Weeks Winners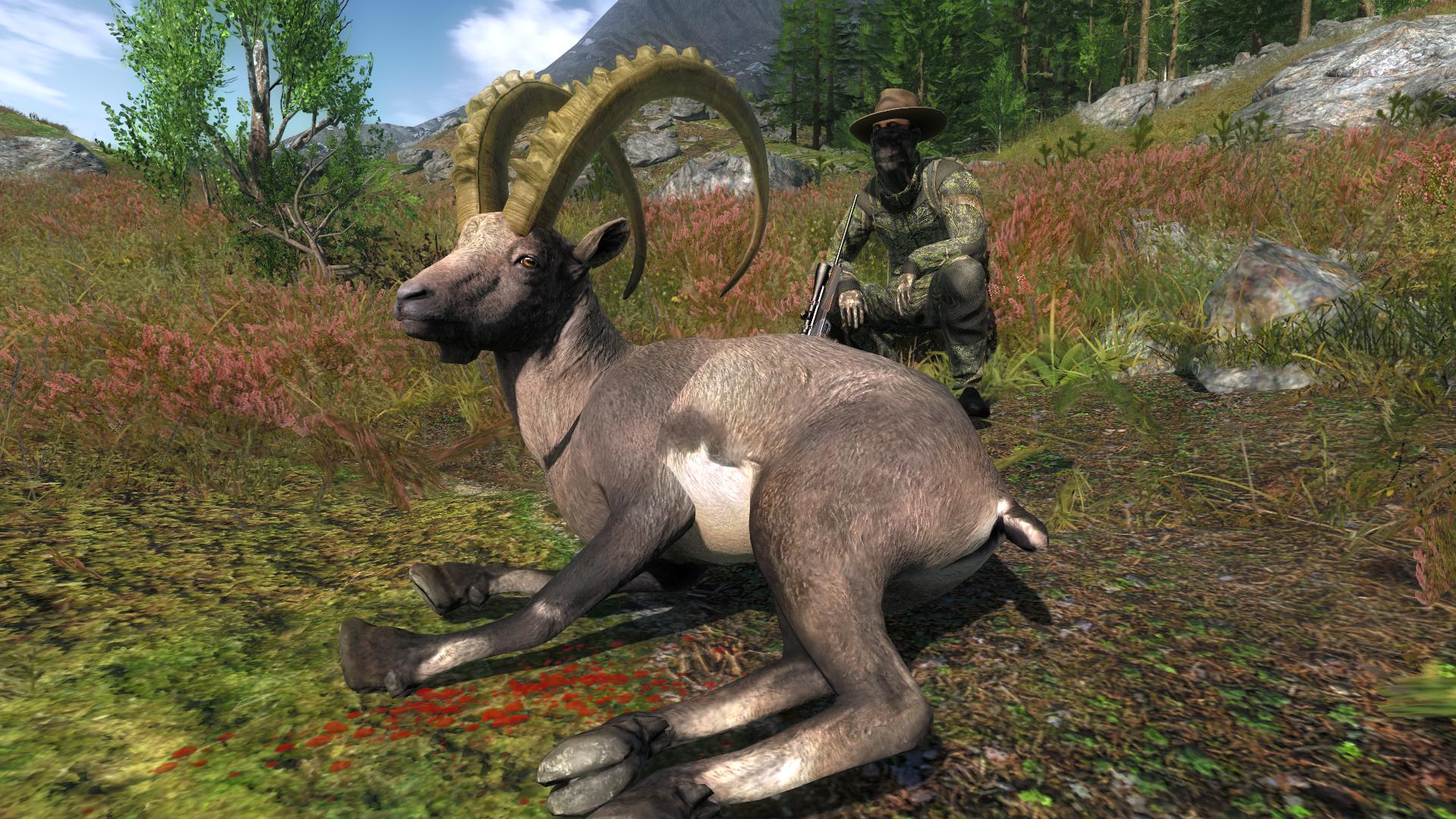 The 'Trophy of the Week' is this nice Alpine Ibex which was shot by zacht180. It has a great score of 262.603, congratulations! If you are unsure of what many consider a trophy Alpine Ibex, it is anything over the 260 scoring mark.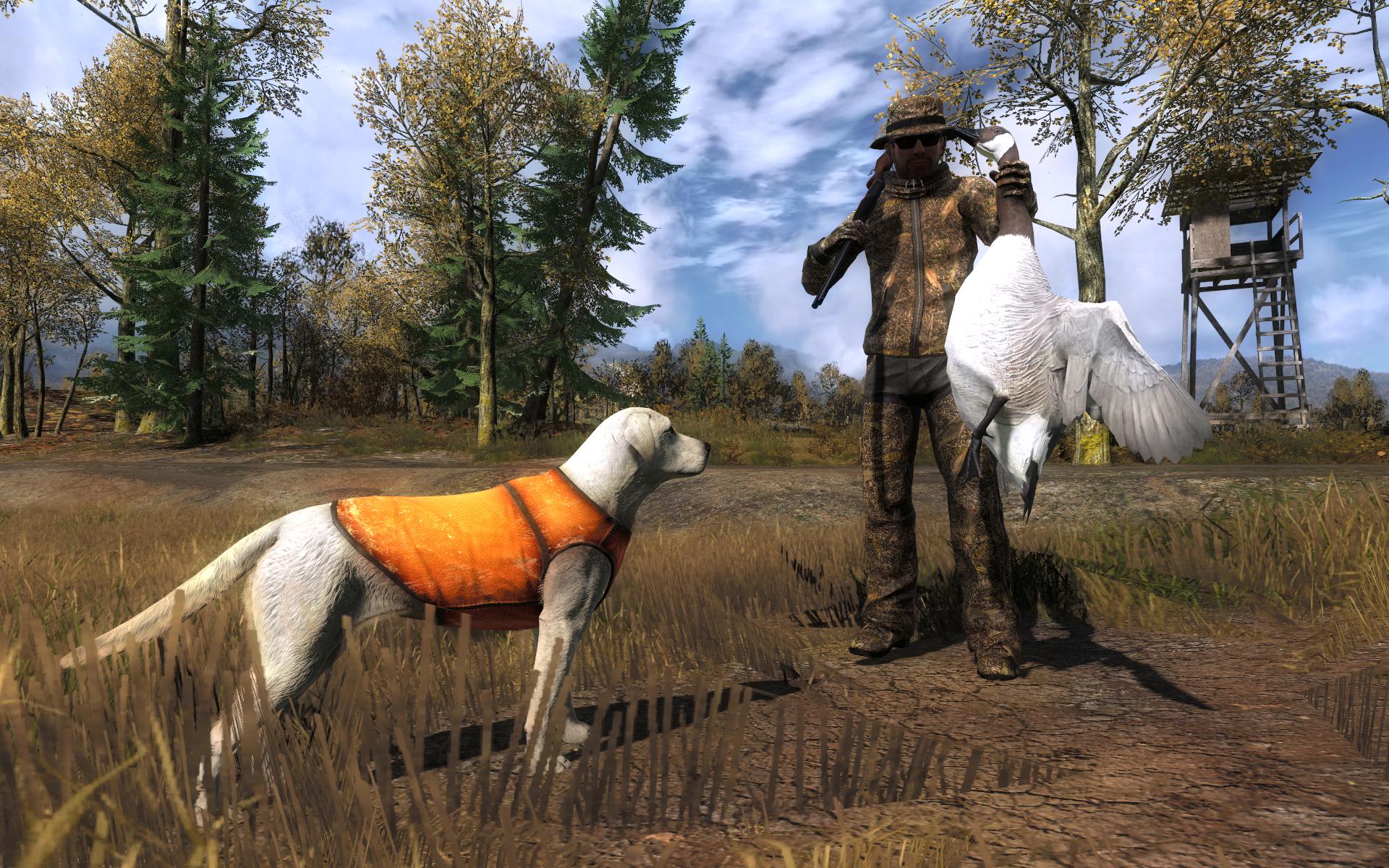 And the 'Rare of the Week' goes to Columbo for this brown leucistic goose, scoring 4587.683. An amazing trophy and a very nice trophy shot, congratulations!
Free Rotation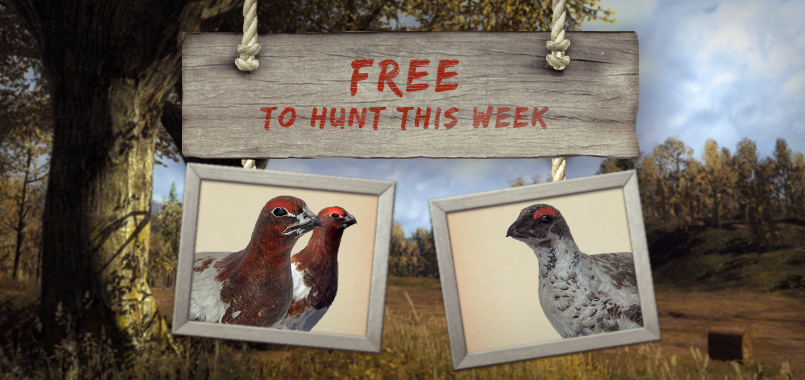 This week's free rotation, which changes tomorrow, lets our guest hunters test their skills against all Ptarmigan Species. Good luck and have fun!
Have a great week all,
Share this