Hello Hunters!
Welcome to another Status Update, and the last one from me a little while in fact.  Next week Mat will return from his time away and he'll continue to keep you all updated whilst I disappear for some rest and relaxation for a couple of weeks.
As I've mentioned (a few times now!) this is a slightly calmer time period for us in development terms due to holidays and the like, but we still have plenty to talk about here!
First up…
It's Coming Home!

Yeah…sorry about that headline, maybe I'm showing some bias?!  There's just a few days left before the end of the World Cup, and more importantly the end of our Football Jamboree!  We've just three teams left in the running, France, Croatia, and England, by the end of tonight it'll be down to two, France and Engla…well, we'll wait and see. 😉 Best of luck to your chosen team coming in a winner (as long as it's England) and you hopefully winning a pretty sweet limited edition 10 GA shotgun.  That damascus barrel, gorgeous!
Don't forget that you can see our full Football Jamboree run-down here. 
Aaaand on the topic of football…
Show Your Colours!
We've dusted off a whole load of football goodies from previous years and they can currently be found under the "Events" section of our store here.  We have caps, shirts, and of course this year's pants all for the taking!
COMPETITION – Pointer Perfection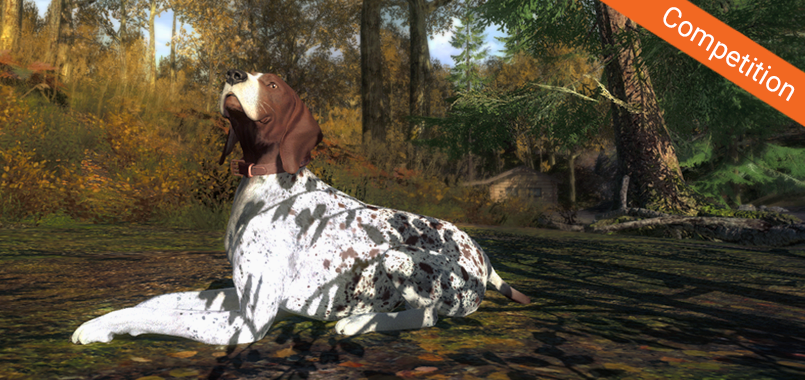 Last week we introduced you to the latest addition to our line-up of canine hunting companions in the form of a German Pointer.  Now it's time to put him/her to work!
This competition is quite freestyle and offers lots of space for interesting entries, simply put we want you to share an image of you out on the hunt with your new "best friend". We'll be judging on the following:
Aesthetics – Does it look good?

Uniqueness – Maybe your pooch lead you to an albino or a monster buck?

Creativity – Maybe you showed something "unique" in your composition?

Storytelling – Maybe you want to do a short (emphasis on short, just a few paragraphs max) write-up of your adventures?
So, plenty of ways to make your entry stand-out this time around, so no need to get concerned if you aren't normally the artistic type! As is typical for most of our competitions of this type, please do not edit any pictures, they should be taken in-game using only our existing filters etc.  Don't forget to link to a hunting log if your picture is showing off a particularly large trophy!
Post your entries here.
Aaaand again with another perfect segway…on the topic of dogs:
Pointers on your Pointer – An Instructional video
Our wonderful art team have taken the time to put together this handy tutorial video to guide you around the talents and inner workings of the German Pointer.  There's a lot of useful info that applies to all of our dog breeds, so it's worth a look!
Sneak Peek – Community Competition
I thought I'd include a little hint as to what we have coming up soon.  Our wonderful Italian theHunter community have regular competitions in partnership with an Italian ammunition manufacturer, Fiocchi Munizioni (you may have seen us wear some of their merch goodies on the stream in the past). Now they are opening up a special event for our entire community to take part in!
This one is going to be extra special with some awesome physical prizes to be won in addition the normal em$ prizes you've come to expect.  I'll say again, this is a biggie! Watch for more news from Mat next week.
Rare and Trophy of the Week
This competition has become so popular that we have decided to make it a permanent feature and it's here to stay for the foreseeable future!

So, if you have shot a rare or high scoring animal from this week and want a chance to win, then share them in the correct thread on our forum, don't forget to mention the score! 
We were sure to dig a little further back this time around to take into account missing a week with Mat's daddy leave etc. Also, because I'm feeling generous, this week I picked out two of each category!
This Weeks Winners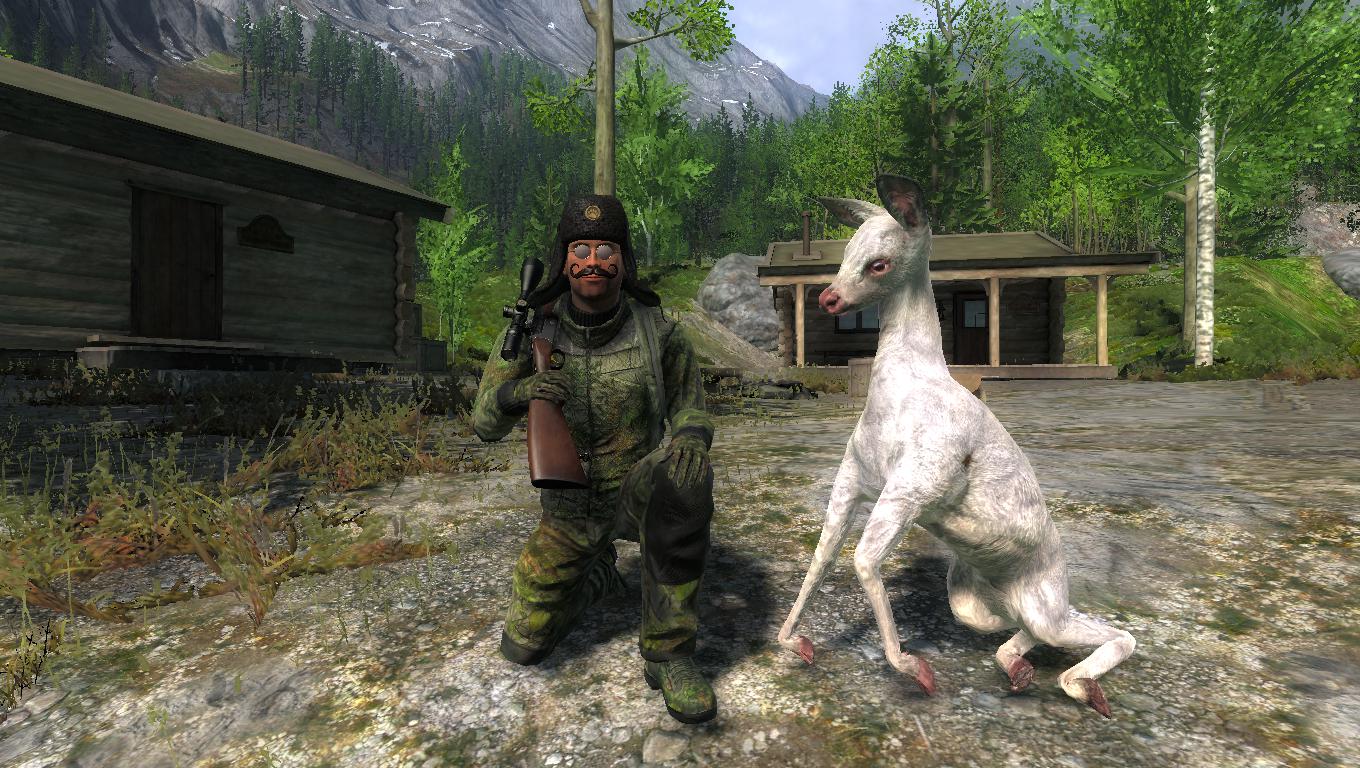 Rares of course involve a good solid dose of good 'ol luck alongside your hunting skills.  What's luckier than starting off your hunt to find an albino Roe parked up right in front of you?! Congrats to you Nathan112244!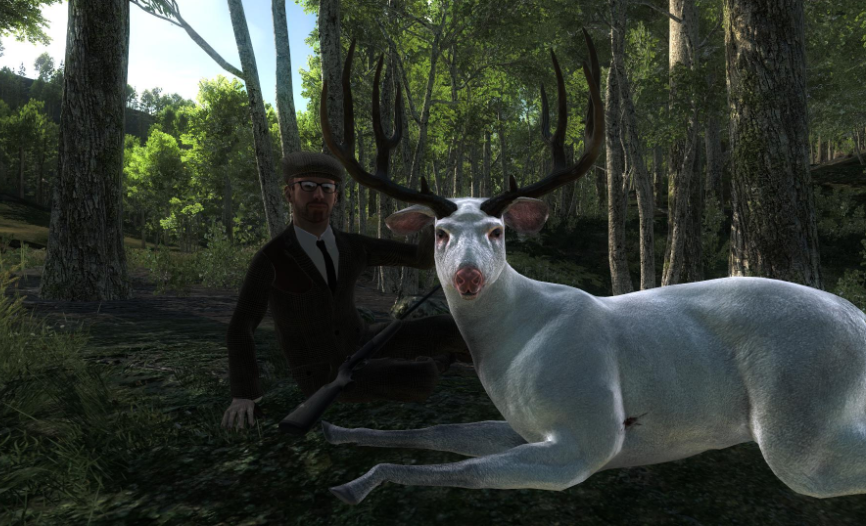 Winner number two is RavenousFox with this beauty of a (white)Blacktail.  That's a fine looking albino!, and some equally fine dress sense! Final score: 159.293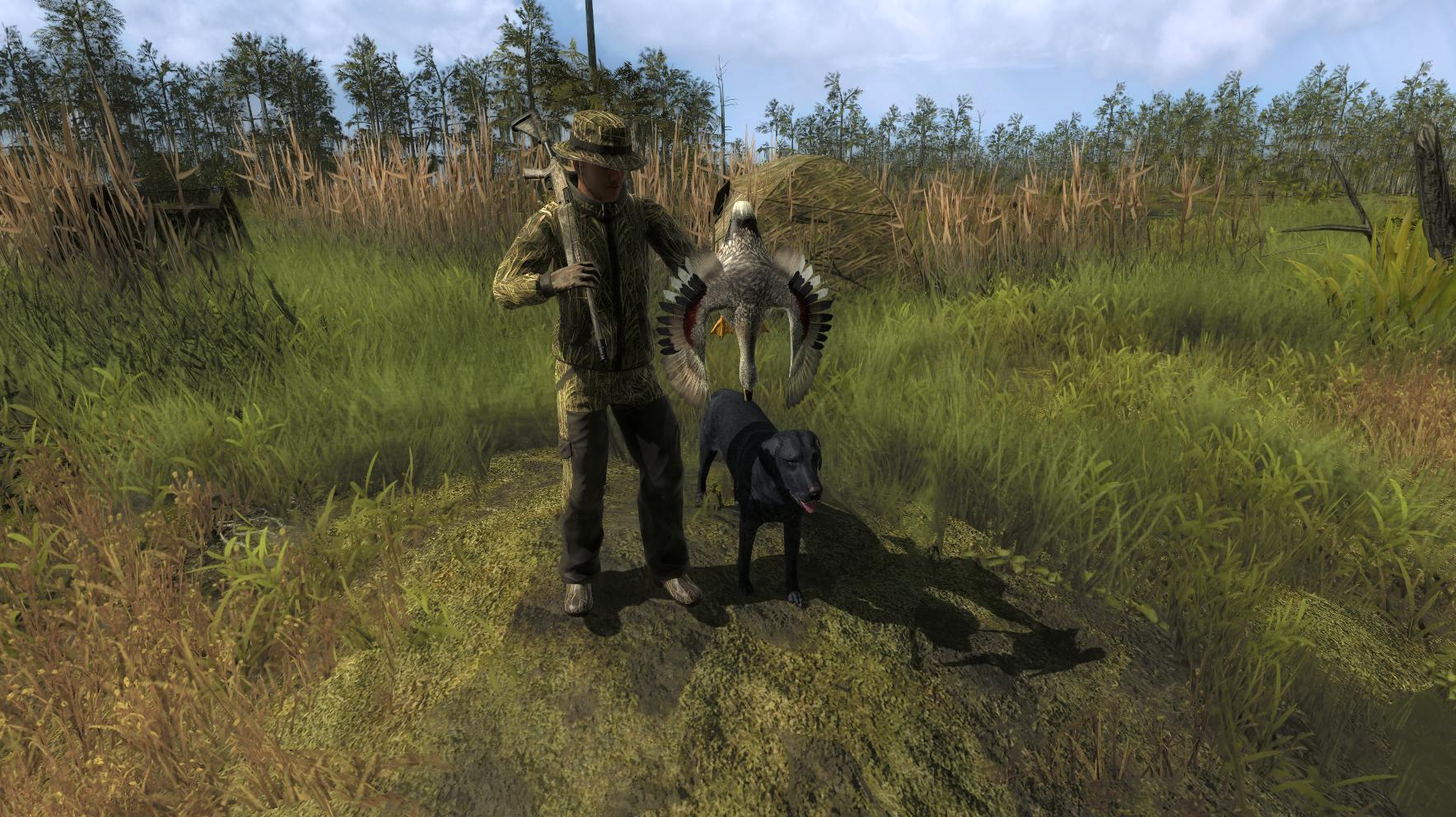 AlphaSwan just snuck into this week's bracket with this cracker of a Gadwall.  With a final score of 1399.965 that's straight to the top of the leaderboard for you sir!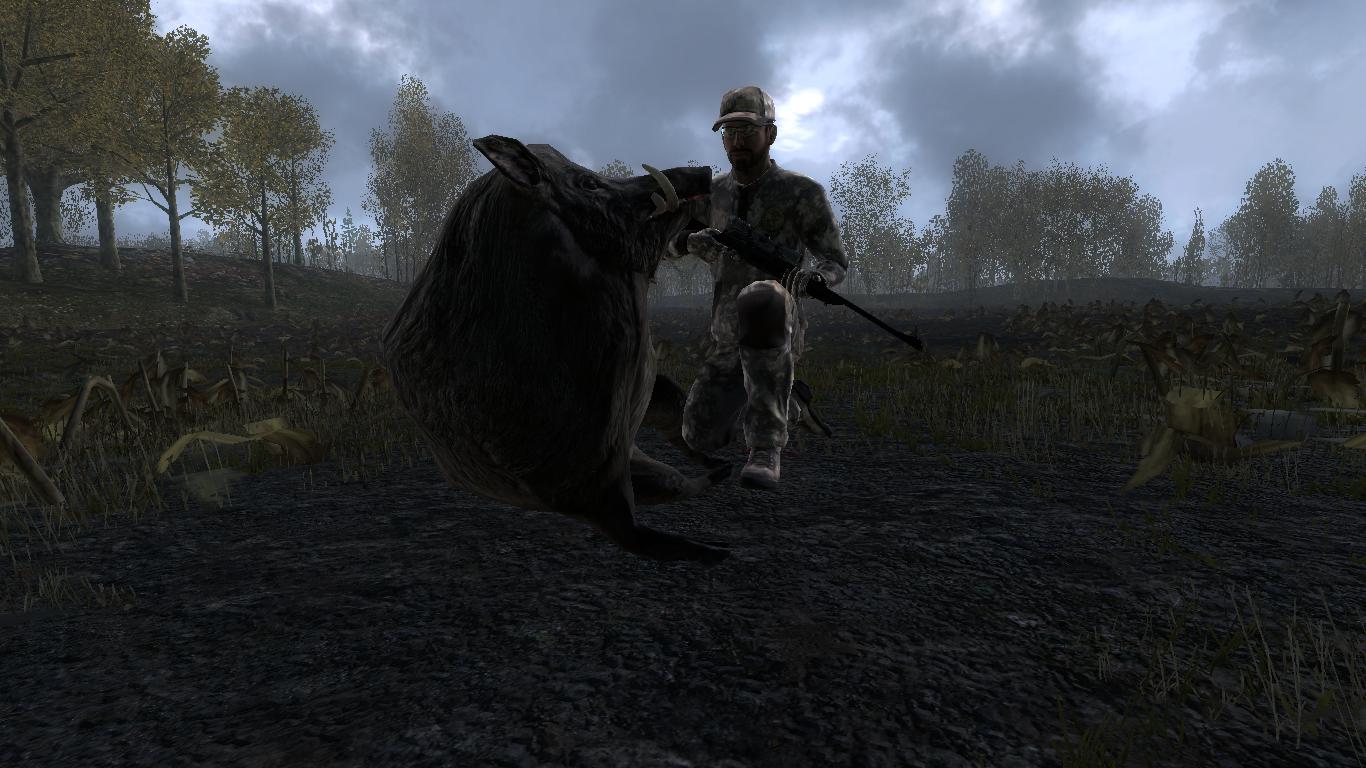 Sometimes hard work pays-off, and for XxStrong1xX this tough hunt resulted in the #9 spot of our Boar leaderboard, tallying in at a score of 1244.314
IMPORTANT: Please respond in the forum thread for this Status Update with your in-game nickname so I can get your prize to you.  Just a favour this time to speed things up and stop me digging around to find your original posts again. 😉
Thanks for taking part everybody!
Free Species Rotation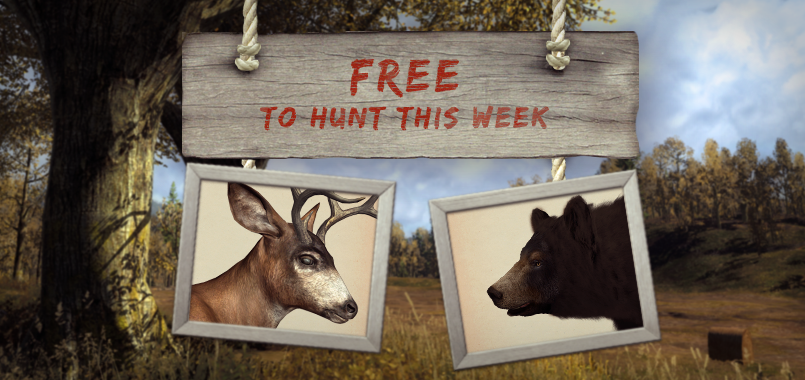 And to sign out this week's Status Update, we have this week's Free Species Rotation, you'll be able to hunt these license-free from tomorrow
That about wraps-up our Status Update for this week.  Stay tuned for the next one from Mat!
/Graham
[Comments]
Share this