Hello Hunters,
I will try keep today's Status Update a little shorter as it looks like most of you are deep into 'The Big Five' comp.
The Big Five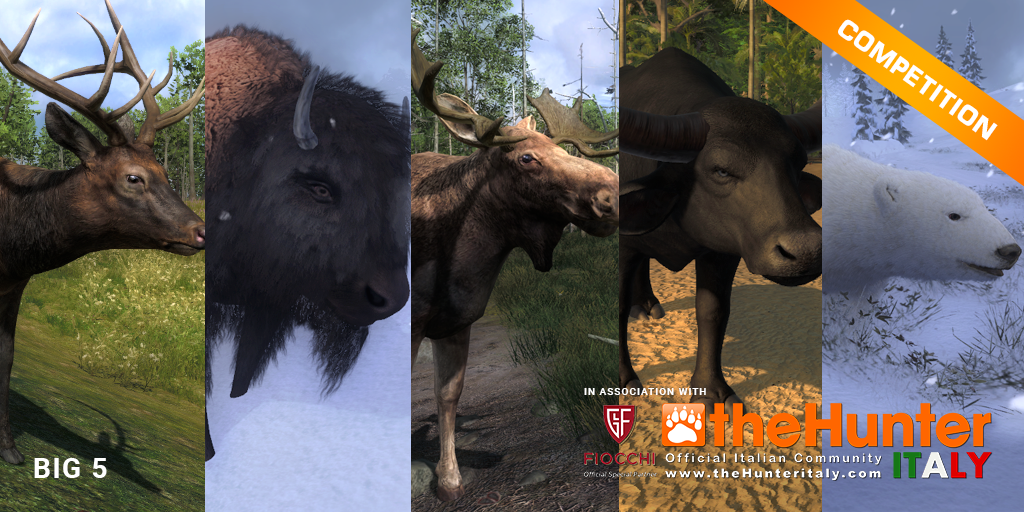 Well, only three days into this competition and we already have nearly 1400 players signed up, which is truly amazing and it is great to see such a good response from the community.
If you have not entered, there is still plenty of time left to get signed up and have a chance at the very big prize pool. Sign up can be found here and more information, including how the very nice prize pool can be claimed, can be found here.
Again we have to thank both theHunter Italy and Fiocchi Ammunition (Updated Website) for getting involved, this is shaping up to be a very nice collaboration and hopefully opens the door to future collaborations with more of the community.
Summer Fiesta 2018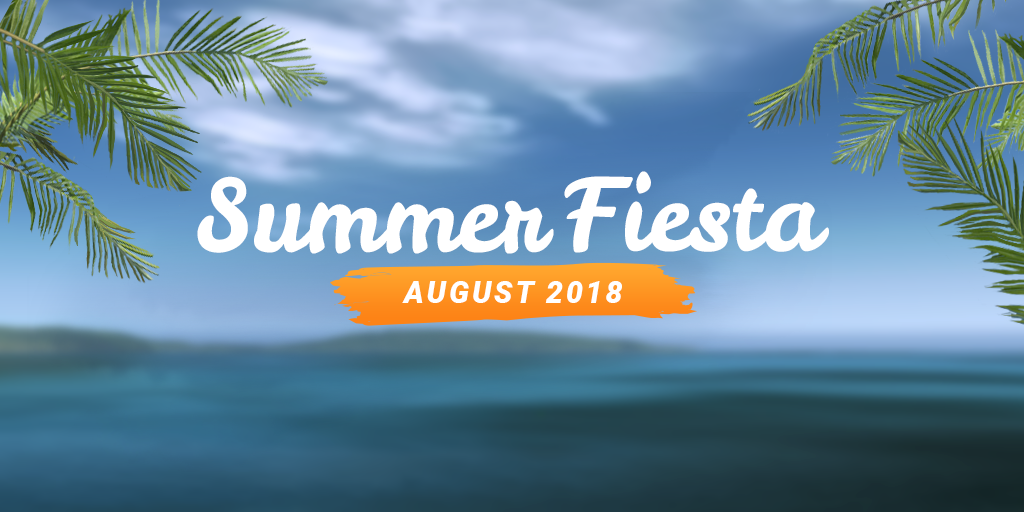 If you are already thinking about being disappointed next week because 'The Big Five' will have ended, we have you covered with this years 'Summer Fiesta'. The event starts next Wednesday and runs for a full month!
More details will be posted next week in the forums and the Status Update. But in short you can expect:
5 competitions

Hard mission packs

A weapon prize
New Item
Some of you like the guessing games and some of you don't, but there is a new item coming out soon, this item has been stated previously as 'Impossible to make'… but just like the newish Extended Render Range, we have once again made the impossible, possible.

I am trying to think of a hard clue that you can't just put holes in with ease…. I think that will do.
Known Issue(s)/Fixes
Projectiles not registering after 500m. A fix for this is currently being tested and we will release it to you as soon as it passes.
Golden 10 GA not displaying in gun racks. We are working on a fix for this and it will also be addressed in an upcoming patch.
Issues with German pointer and Scent hound. Various issues resolved and will be added to the next patch, more details to come.
Turkey and Motion Predator Decoys. Again we have found the cause for the loss of attraction and you can expect a fix in the next patch.
All going to plan, the patch can be expected next week.
Rare and Trophy of the Week
This competition has become so popular that we have decided to make it a permanent feature and it's here to stay for the foreseeable future!
So, if you have shot a rare or high scoring animal from this week and want a chance to win, then share them in the correct thread on our forum, don't forget to mention the score! Rares go into this thread and trophy animals into this one. We currently don't have a competition for Non-Typicals, but they go into this thread.
This Weeks Winners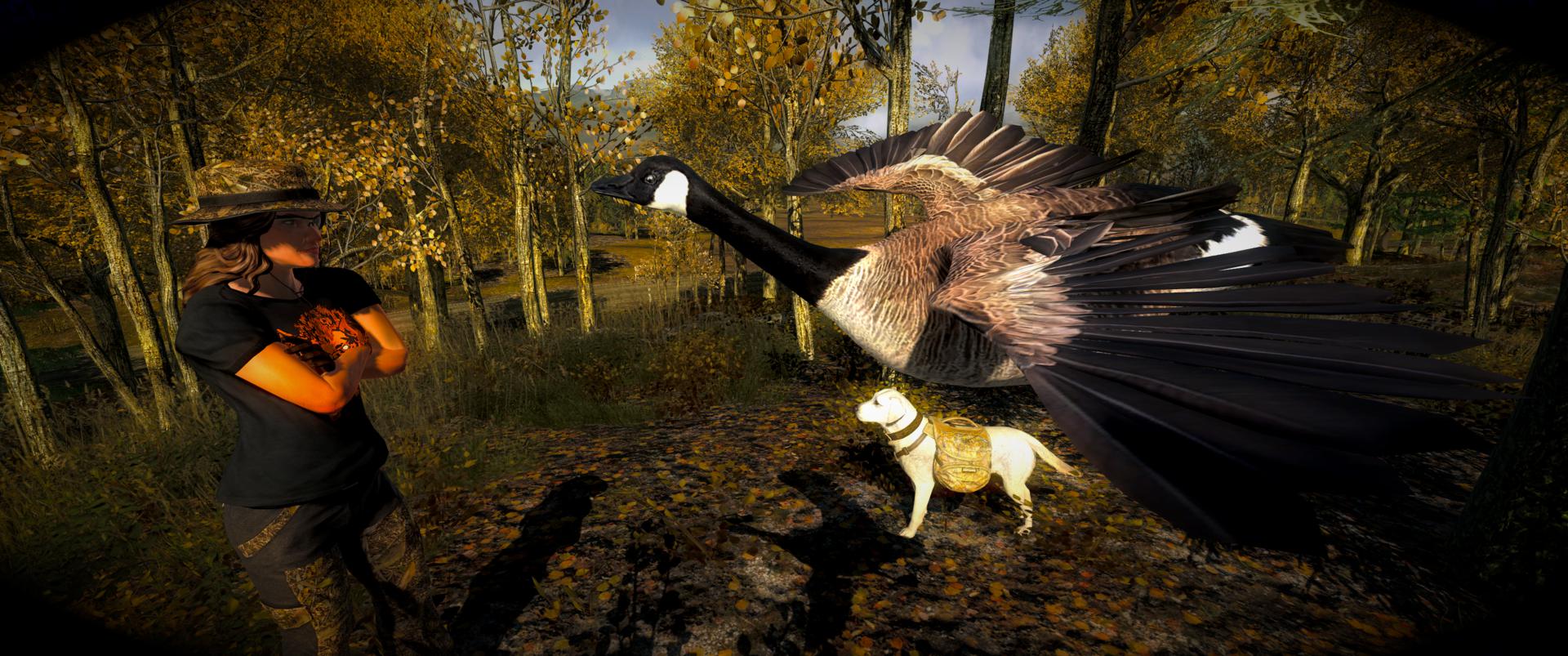 The 'Trophy of the Week' is this Canada Goose, which was shot by 'Pretty_Boy''. It has a nice score of 8544.942, a very nice trophy shot, congratulations! If you are unsure of what many consider a trophy Canada Goose, it is anything over the 8000 scoring mark.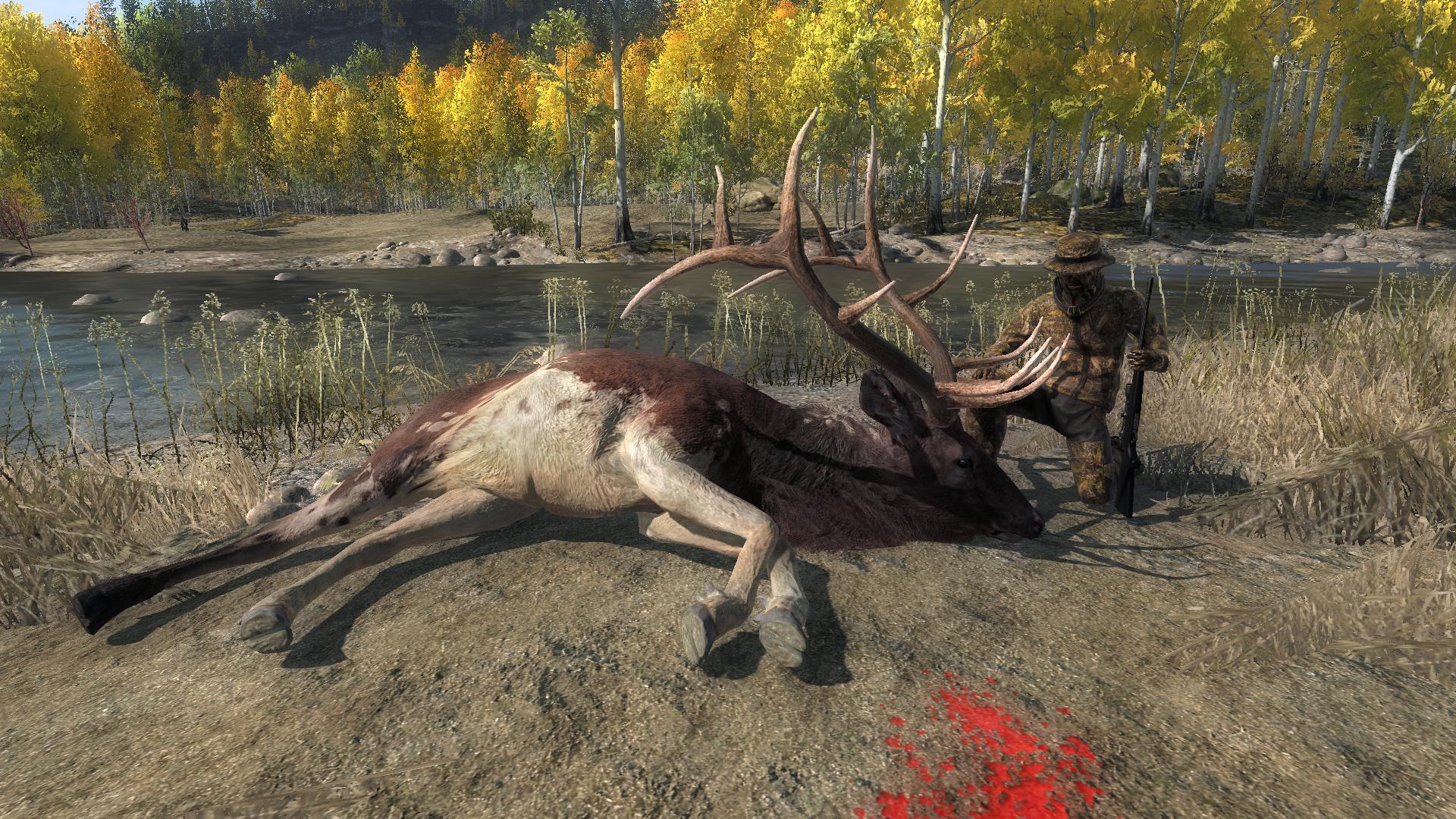 And the 'Rare of the Week' goes to 'Nockedup' for this lovely Piebald Rocky Mountain Elk with a score of 327.243, congrats! It looks like Wild Boar, Red Deer and Brown Bears are running hot at the moment, lots of rares being entered!
I have heard some prizes have not been allocated, can you please send me (Treekiwi) a message in the forums if you are missing some prize em$. I can get it all sorted for you

Free Rotation
This week's free rotation, lets our guest hunters test their skills against Water Buffalo and Magpie Geese. Good luck and have fun!
Have a great week all,
Share this