Hello Hunters,
Today's Status Update is again a shorter one, as the Summer Fiesta is taking the main spotlight. However there is some new stuff that is worth a read!
Summer Fiesta 2018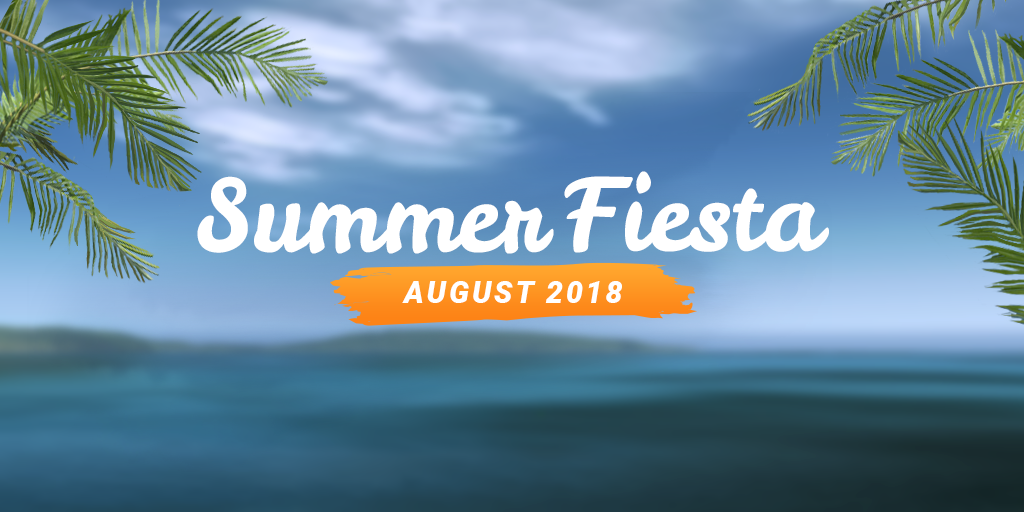 Two weeks into the Summer Fiesta and everything is well underway, the third Season Competition starts today, which is the Fall Cup. For this competition you will need a .270, and you need to Lung or Heart shoot one Bighorn Sheep, one Red Deer and one Wild Boar. The highest average weight of all three animals is your competition entry… oh, and you must be lying prone when you pull that trigger. I'll be giving this one a go myself this evening!
The Summer Fiesta Missions are proving to be tricky for many, but a lot of people have already finished all three sets! If you are one of these people, congratulations! Now the little one is here, I get less time to play than I used to, but I am up to the last mission of Patricks pack. All I need to do is shoot a Grizzly in the brain while it's charging with a bow or crossbow under 5m. I must have shot 15 now, and I keep missing the brain, one day i'll make the shot!
The Summer Fiesta Sales are ongoing and there has been a little confusion over them, we have updated the image in the launcher to try make it more clear. But it's worth mentioning it in here as well, older items are replaced every two days with news ones, so you don't miss out, make sure check back regularly!
How well do you know the EHR??
Do you find yourself talking to fellow hunters and describing an area of a map they should try?
"You know, you go across the river, then there are those two big rocks on the right, well turn left at those and then go about another 100m, it's a great spot!"
It's time for a fun little tester for all players. I will take a screenshot from a part of a reserve and it's up to you to tell me where you think it is. Entry requirements will be a screen shot that recreates my shot, but it needs a little personal touch to it, perhaps you make your dog sit in the picture, maybe you put a blind or tree stand up. You could even have your friend posing majestically in the background. First person to post the correct location with a screenshot in our forums will win 500em$. Here is this week's picture:
You can find the competition in our forums HERE.
New Animal
Last week we announced that we are working on a new animal, and that it would be entering Hemmeldal. Some people have guessed it correctly, you guys are always sharp, but are you as sharp as the new animal?
Known Issue(s)/Fixes
Projectiles not registering after 500m. A fix for this is currently being tested and we will release it to you as soon as it passes. We have to run checks for every single weapon in game, so it is taking a little longer than expected.
What's bugging you the most?
I just wanted to touch on this to let you all know, your feedback has not gone to waste. We are currently trying to reproduce many of the issues and we are hoping to present to you all many good fixes in the not too distant future.
Rare and Trophy of the Week
I had a question come to be via PM in the forums last week. "TK when are the Trophy and Rare of the week selected?" Very good question and I thought I would add the information to the Status Update! Trophy of the Week gets selected on Monday's and Rare of the Week gets selected on Wednesday's.
So, if you have shot a rare or high scoring animal from this week and want a chance to win, then share them in the correct thread on our forum, don't forget to mention the score! Rares go into this thread and trophy animals into this one. We currently don't have a competition for Non-Typicals, but they go into this thread.
This Weeks Winners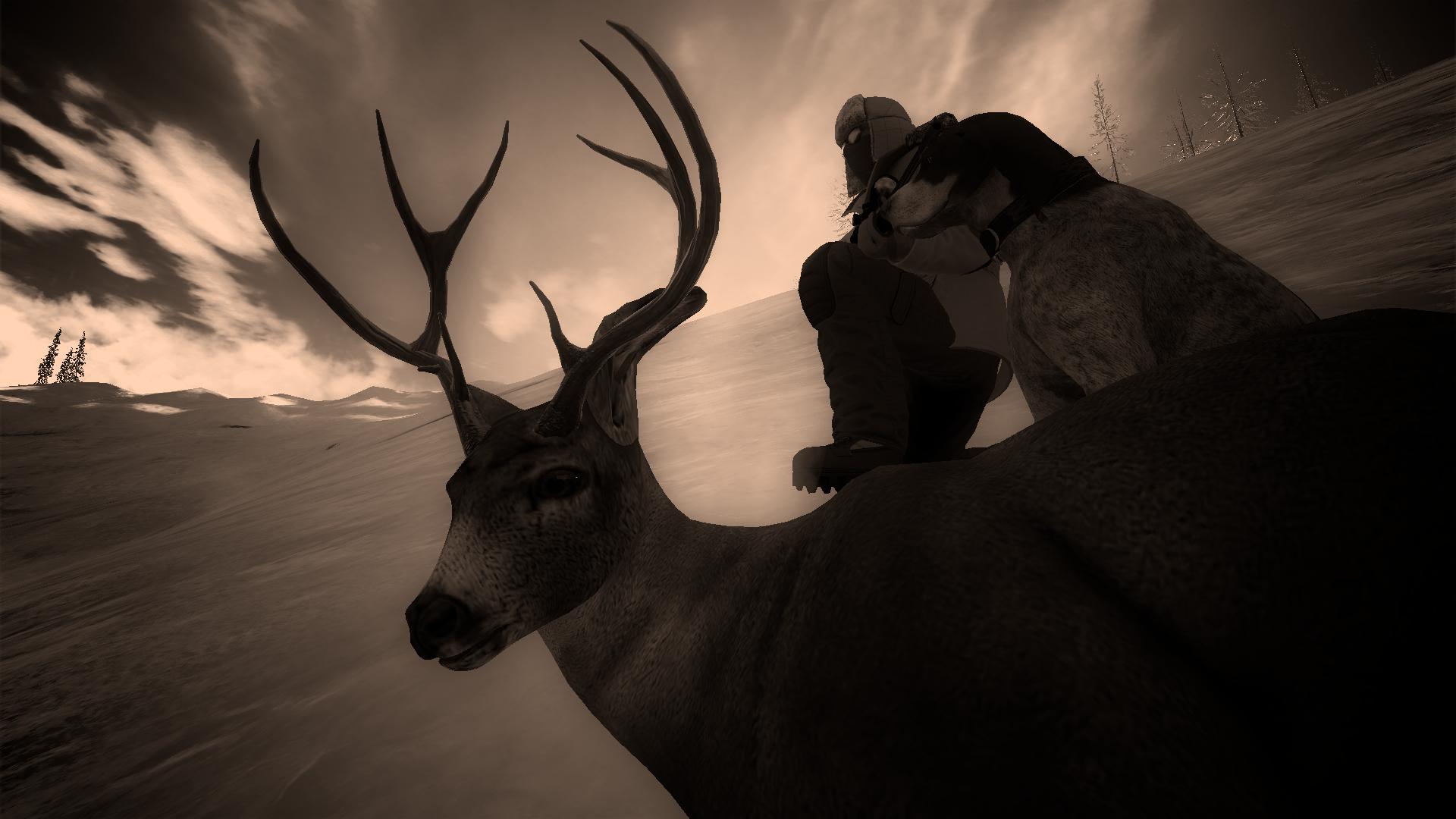 The 'Trophy of the Week' is this Sitka Deer, which was shot by 'KansasBagh' and scoring 107.244!! If you are unsure of what many consider a trophy Sitka Deer, it is anything over the 100 scoring mark.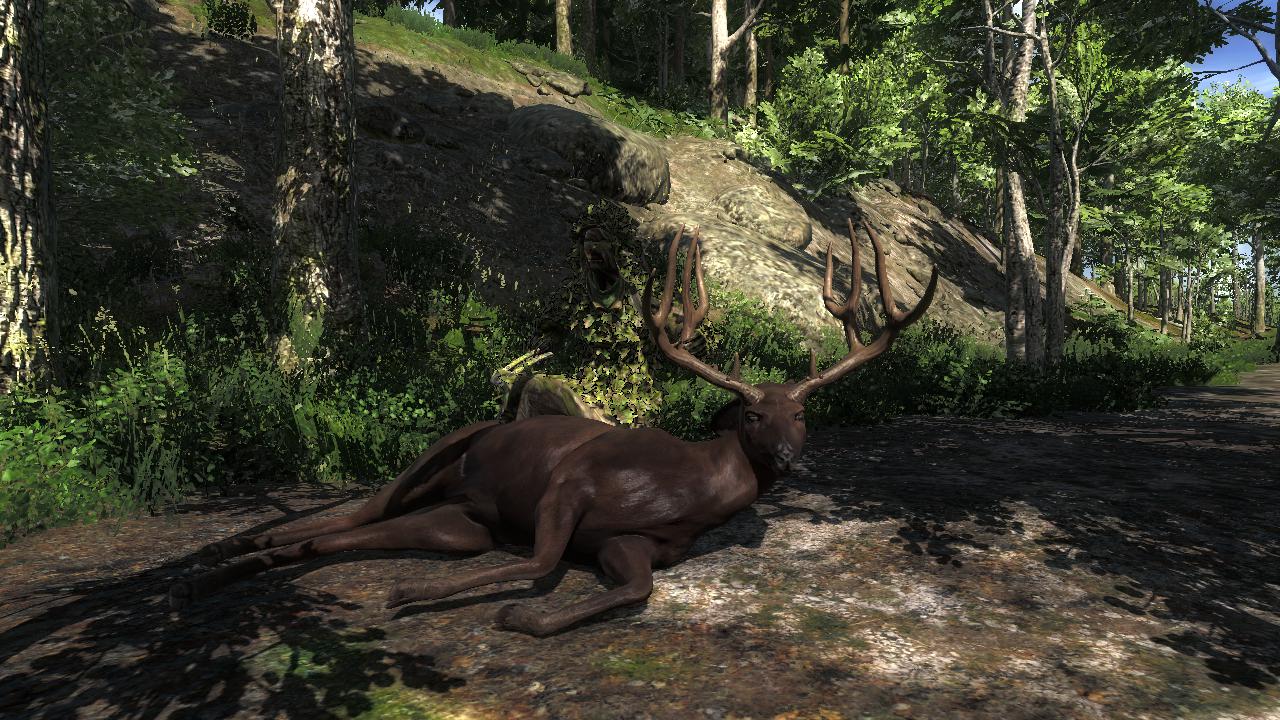 And the 'Rare of the Week' goes to 'Lor45' for this melanistic Blacktail Deer with a score of 185.551 congrats! There is actually a hunter in this photo… can you see him?
I have heard some prizes have not been allocated, can you please send me (Treekiwi) a message in the forums if you are missing some prize em$. I can get it all sorted for you

Free Rotation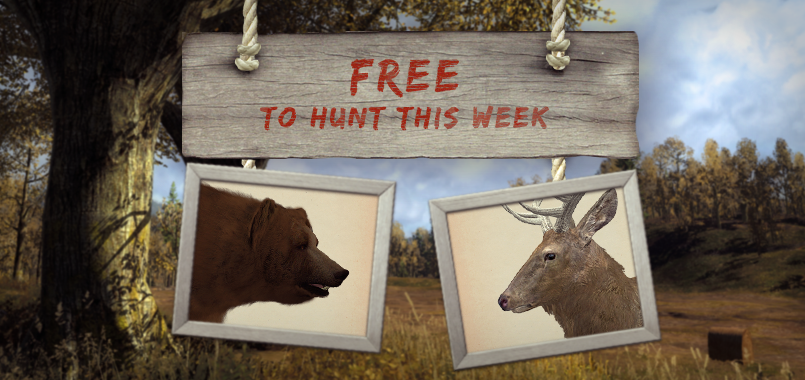 This week's free rotation lets our guest hunters test their skills against Rocky Mountain Elk and Brown Bear. Good luck and have fun!
Have a great week all,
Share this