Hello Hunters,
Well it's that time of the week again, Wednesday, which means a new Status Update! Today we have a quick update on the Summer Fiesta and we also reveal the new species!
Summer Fiesta 2018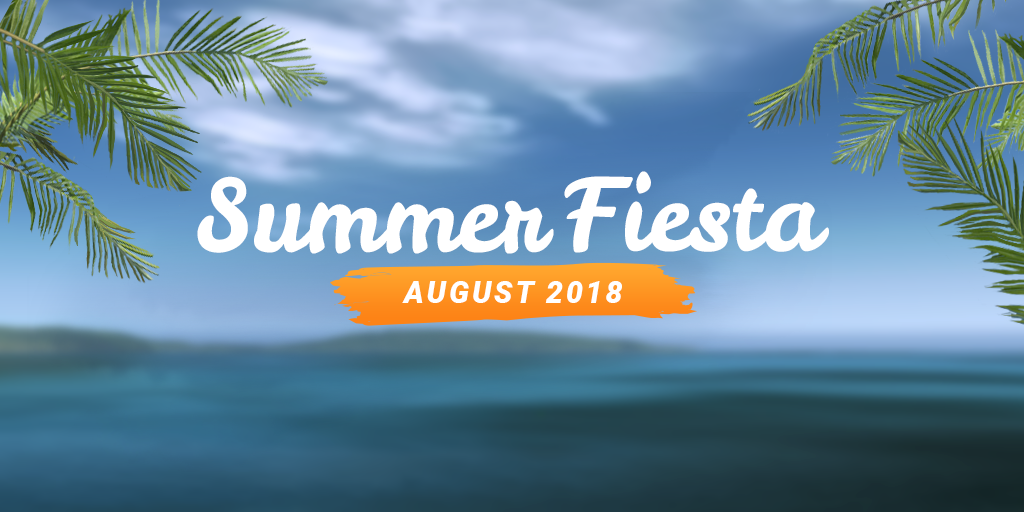 Three weeks down and as we head into the last week, the Summer Fiesta Weightsaver Competition is looking super close, Only 30 kgs separate the top 10 players! Though I am sure some people are playing a little reserved until they see the full species list, so they can maximise their attempts! So I would expect some names to move around on the leaderboard towards the final days and the likelihood of some new ones to pop up as well!
This week the Winter Seasonal Cup starts, which sees hunters go after animals that are found on the colder maps! The highest combined score of your unspooked Sitka Deer, Reindeer and Dall Sheep shot at over 50m (Approx. 164 ft) is your competition entry. Targets must be taken down in one shot. Good luck!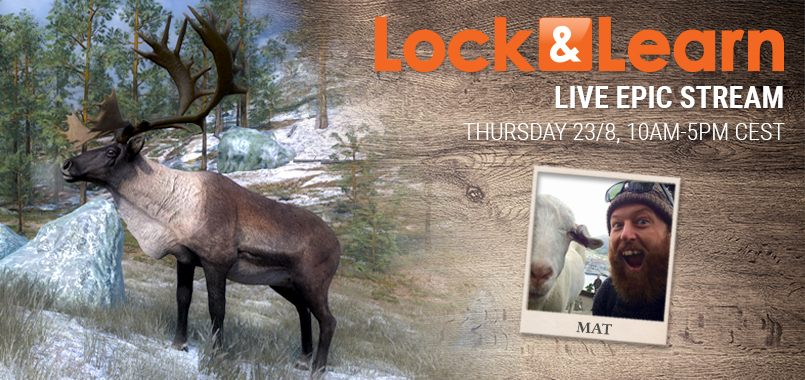 Summer Fiesta Missions… Not that I have had time, but I am still stuck on the final mission of the second pack! I need to shoot a charging Grizzly Bear in the brain from under 5m. I thought this one would have been easy. But never fear, tomorrow from 10am till 5pm CEST, I will be streaming and trying to tick off the rest of the missions live! As well as trying to complete them live for myself, if you are stuck on a particular mission, let me know in the Twitch chat what one you are stuck on and we can work on it together! The best part about this community is its spirit and helping each other out. So tune in tomorrow from 10am CEST www.twitch.com/expansiveworlds
New Species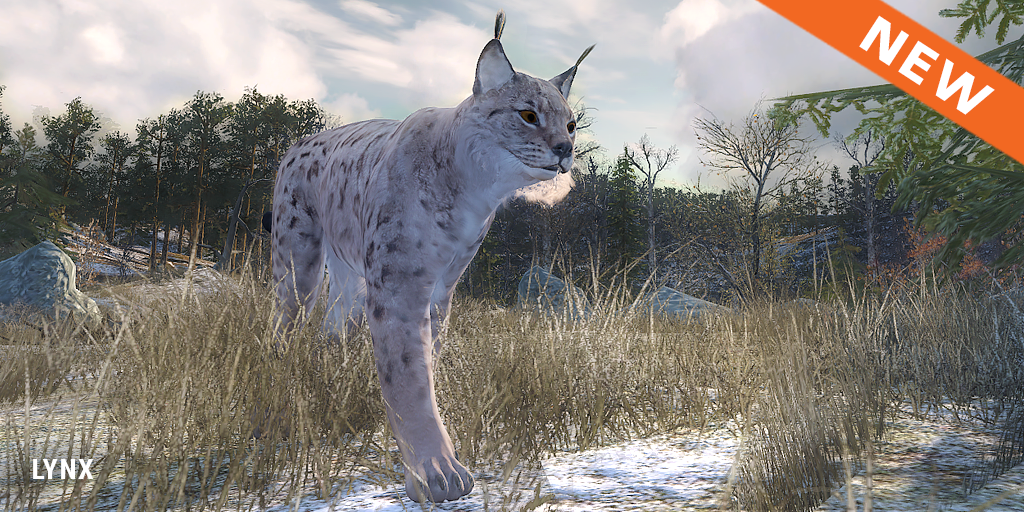 Yes that is correct folks, the Lynx is not too far away from being released into Hemmeldal. Now some of you will be thinking, "Ah, it's a reskin of the Bobcat". Well, you would be correct in the fact that both are very similar looking, just as they are in real life (they are actually both members of the same Lynx genus), but we have added new animations, some new animal interactions, and a different way to lure them! I for one am looking forward to bagging one, as they will be rare and elusive!
How well do you know the EHR??
Last week this was won in under an hour of me posting up the picture, and then I thought I had made a harder one on the Friday by making the competition with four images, but that was ticked off with ease as well. So look out this coming friday for an even more challenging one. To ensure more people with different time zones get a fair shot, I will be putting the new images up at 4pm CEST. It's great to see so many people know the EHR so well!
You can find the competition in our forums HERE.
Known Issue(s)/Fixes
Projectiles not registering after 500m. A fix for this is currently being tested and we will release it to you as soon as it passes. We have to run checks for every single weapon in game, so it is taking a little longer than expected.
What's bugging you the most?
I just wanted to touch on this to let you all know, your feedback has not gone to waste. We are currently trying to reproduce many of the issues and we are hoping to present to you all many good fixes in the not too distant future.
Rare and Trophy of the Week
These Weekly competitions are super popular. The Trophy of the Week gets selected on Monday's and Rare of the Week gets selected on Wednesday's.
So, if you have shot a rare or high scoring animal from this week and want a chance to win, then share them in the correct thread on our forum, don't forget to mention the score! Rares go into this thread and trophy animals into this one. We currently don't have a competition for Non-Typicals, but they go into this thread.
This Weeks Winners
The 'Trophy of the Week' is this Feral Goat, which was shot by 'Anakhazel' and scoring 378.708! If you are unsure of what many consider a trophy Feral Goat, it is anything over the 300 scoring mark.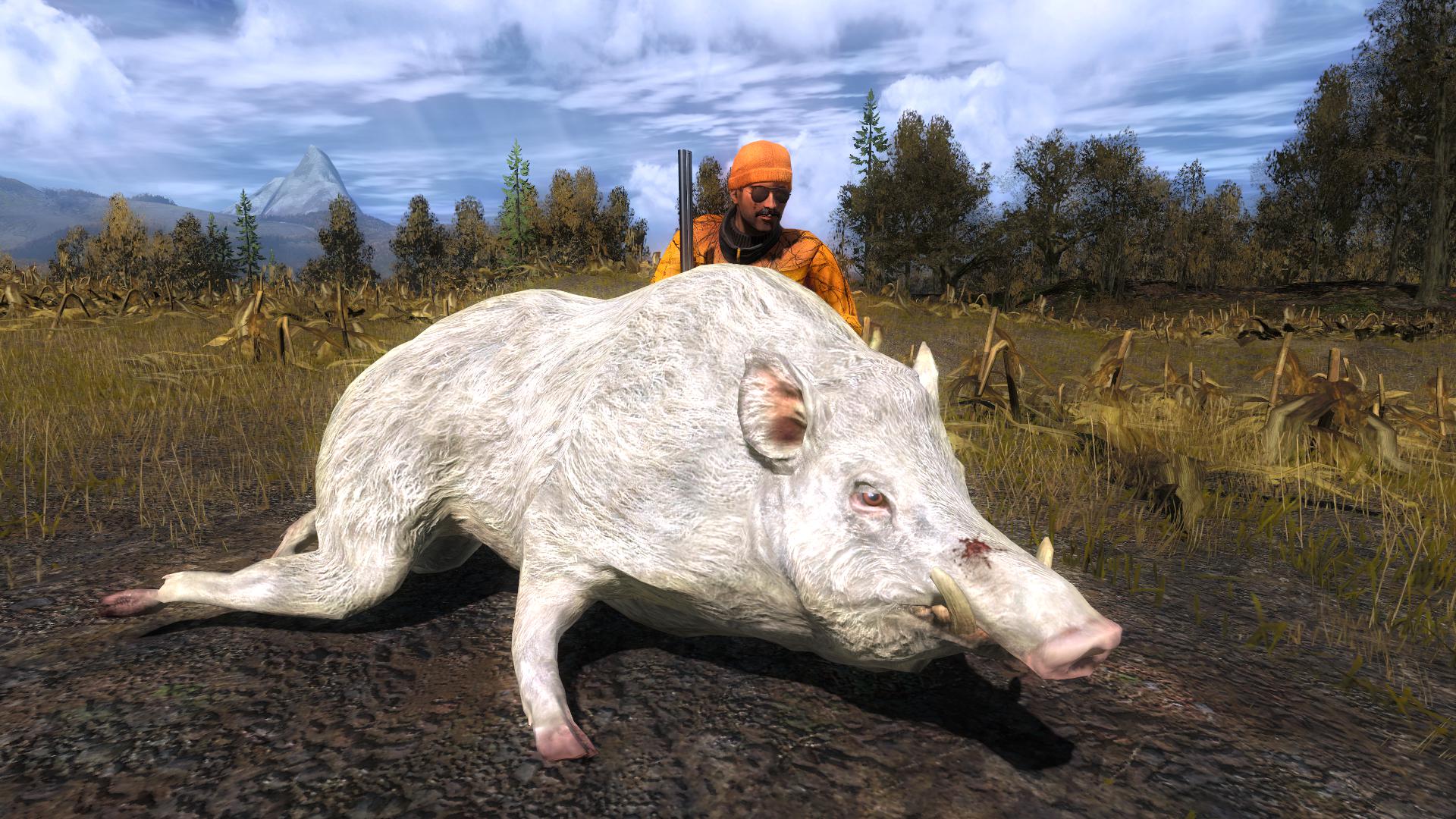 And the 'Rare of the Week' goes to 'Dilaj' for this Albino Wild Boar with a score of 979,809 congrats! As a tip, it looks like the Albino Boars are running hot at the moment, so fill up those feeders and see how you get on!
Free Rotation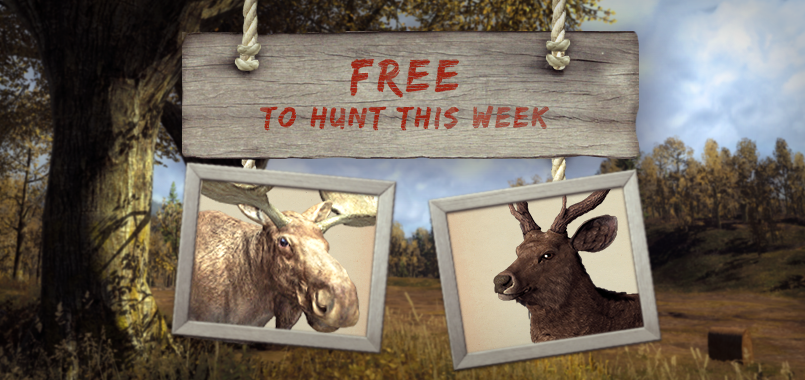 This week's free rotation lets our guest hunters test their skills against Moose and Sambar Deer. Good luck and have fun!
Have a great week all,
Share this