Hello Hunters,
How is everyone this week? It looks like people are managing to get to grips with the Lynx, which is great news!
Mid-September Madness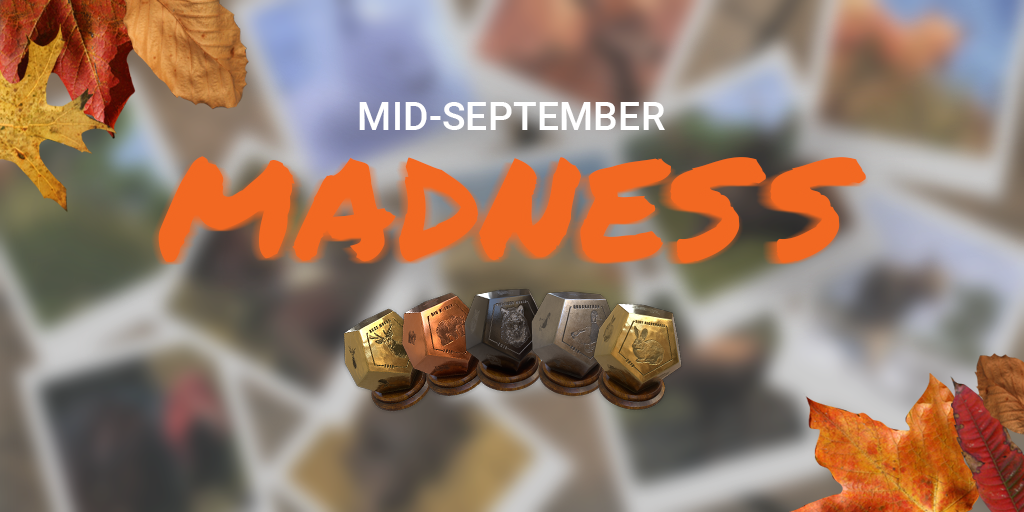 Mid-September Madness is now underway!
This week there is a good chance at least one of the competitions takes your fancy. Not only do we have 5 different competitions to select from, they are also all tiered, so you will only be competing against hunters of similar hunter score.
The tiers look like this:
Hematite 0 – 999

Bronze 1000 – 9999

Silver

10 000 – 24 999

Gold

25 000 – 49 999

Diamond 50 000 – Up
Every competition and every tier has great prizes and very nice trophies to be won:
1st – 600em$

2nd – 450em$

3rd – 300em$

4th – 100em$

5th – 50em$
And these are the competitions:
Mid-September Madness 2018: Tiny Nightmares:

Foxes, Ptarmigans, Rabbits, Pheasant, Turkey, Bobcat, Lynx

(

Ptarmigans, Pheasant and Turkey must be airborne

)

. –

Combined Heaviest Weight
Mid-September Madness 2018: Mid-sized Mania:

Goats, Sheep, Coyote, Grey Wolf, Red Kangaroo

(

All must be Unspooked

)

. –

Combined Heaviest Weight
Mid-September Madness 2018: Big n' Easy:

Banteng, Water Buffalo, Bison, Bears, Wild Boar, Feral Hog

(

Within 30 Meters

)

. –

Combined Heaviest Weight
Mid-September Madness 2018: Best Bucks:

All Deer and Elk

(

Males only, One Shot

)

. –

Combined Highest Score
Mid-September Madness 2018: Quackathon:

All Ducks and Geese

(

All airborne

)

. –

Combined Highest Score
As well as all these competitions, all species are free to hunt until Thursday the 27th for guest users and we have some great sales on. So make sure you check the competitions tab here, and the sales here.
Good luck all!
Eurasian Lynx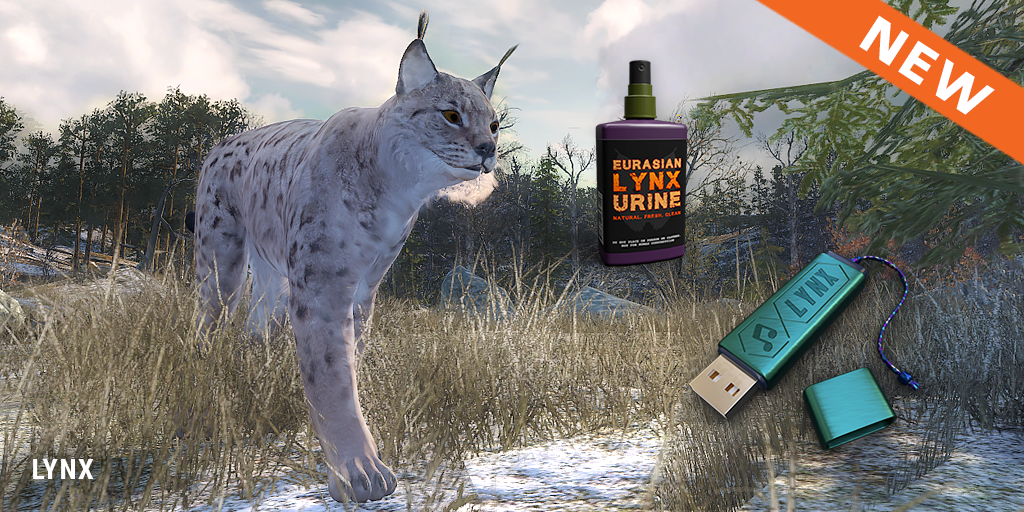 Last week we set the Lynx free into the hills of Hemmeldal and it looks like everyone is having a good time trying to bag one or two.
What do we know about the Lynx so far?
The top score so far is 11.445.

Most of the hot spots for Lynx are located in the western hills.

One rare variation is melanistic, two have been shot so far. Are there more?

A combination of callers/spray has the best chance of luring them in.
If you are after some more hunting advice or have some to offer, you can join our discussion here.
So far two melanistic Lynx have been shot;
The first was actually 'Bato Stevanovic', but due to some issues not being able to post the trophy shot, was pipped to the post by lisarob, both are very nice harvests, congratulations.
Bato Stevanovic with his melanistic Lynx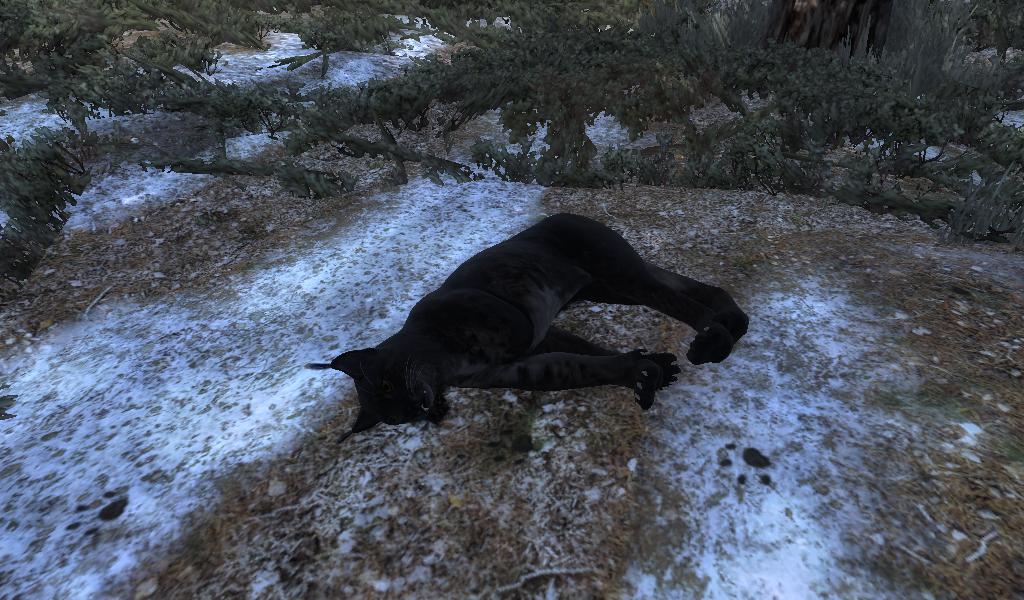 Lisarob's melanistic Lynx.
Also the new animal interaction was captured on film by Andhii and you can see it for yourself here. Pretty awesome to see it in action!
New Transport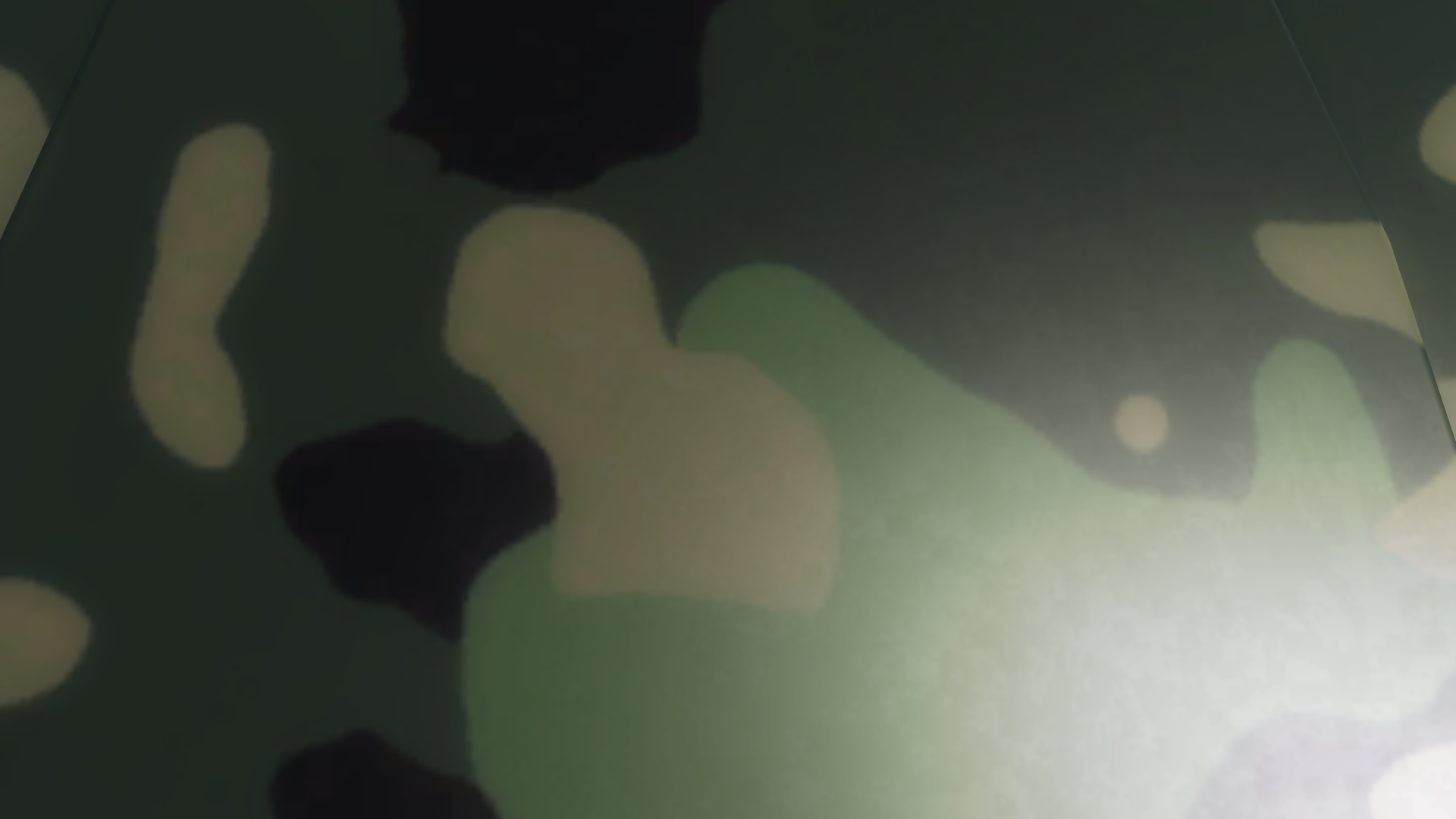 Nearly everyone knows that some transport is on the way to the EHR. Above is a first look hint at the vehicle.
I want to let you all know that we are committed to making sure that this maintains balance within the game and will not affect anyone else's game play. Lots more details to come, but I just wanted to put players minds to ease a little.
Community Discord Server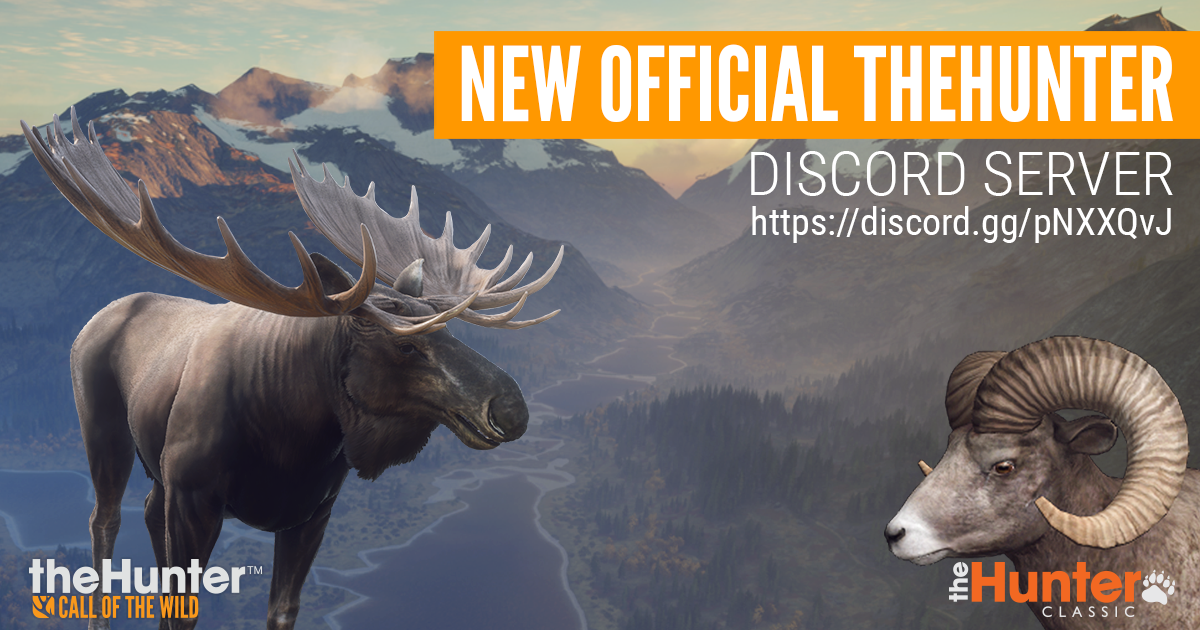 We have re-launched the Official Discord Server with lots more channels, including text channels where you can all talk! This should make it a lot easier to find other players who want to go for a hunt. We have also set it up for Community Content Creators to be able to show their videos easy, as well as promote up and coming streams. This will now also be a place we will be posting official information. To join up, click here!
Ask a Developer!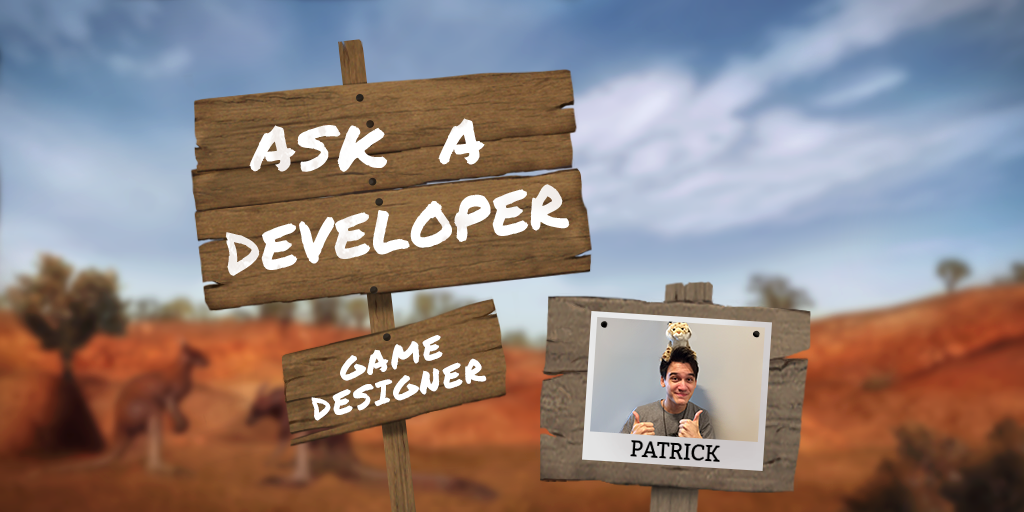 Currently on our Facebook and Instagram you can ask the Developers some questions. Once a week, one question will be selected and answered by a member of our team, all you have to do is find the post that has the above image and then leave your questions in the comments.
Today's question comes from Caleb Isaac, who asked on Facebook "Is there any way you could make the internal ballistics on game more realistic? For instance, high shoulder shots with a firearm. In real life the bone breaks and massive amounts of energy are sent to the spine and lungs, but in game it just counts as a shoulder blade hit, and doesn't really do any damage."
This question will be answered by our Game Designer, Patrick, here is his reply!
"Hey Caleb,
Great question, I can tell you must have a lot of real life hunting experience. This would be an amazing addition to the game, however it would take a lot to implement such an improvement to the game and our game engine has some limitations that might hinder us from doing it justice. It's always a fine balance getting the correct amount of realism into the game, as well as trying to work out what features are worth spending the time on to develop."
Make sure to head over and let us know what you would like to know. A friendly bit of advice is to make sure they are questions, "I want to see X' Is not a question and makes it hard for anyone to answer.
Known Issue(s)/Fixes
.22 'Plinkington' performance issues: Fixed, please let us know if any of the other rifles feel drastically different after last weeks changes to ballistics.
Scope and zooming issues: Players have reported that after using scopes or optics, different aspects of player controls have been freezing up, we are currently investigating this issue. If you are experiencing this bug please send us your feedback as we aren't yet able to reliably reproduce the problem (which makes it much more difficult to fix).
What's bugging you the most?
We are still working on the list and working out which ones are achievable to fix. Once we have a more solid list, we will let you know what you can expect in the near future.
Rare and Trophy of the Week
These Weekly competitions are super popular. The Trophy of the Week gets selected on Monday's and Rare of the Week gets selected on Wednesday's.
So, if you have shot a rare or high scoring animal from this week and want a chance to win, then share them in the correct thread on our forum, don't forget to mention the score! Rares go into this thread and trophy animals into this one. We currently don't have a competition for Non-Typicals, but they go into this thread.
This Weeks Winners
The 'Trophy of the Week' is this Eurasian Lynx which was shot by 'FR_Bugs' and scored 11.124! It is too early to determine what a trophy Lynx is yet, hopefully after a few months, we will be able to tell!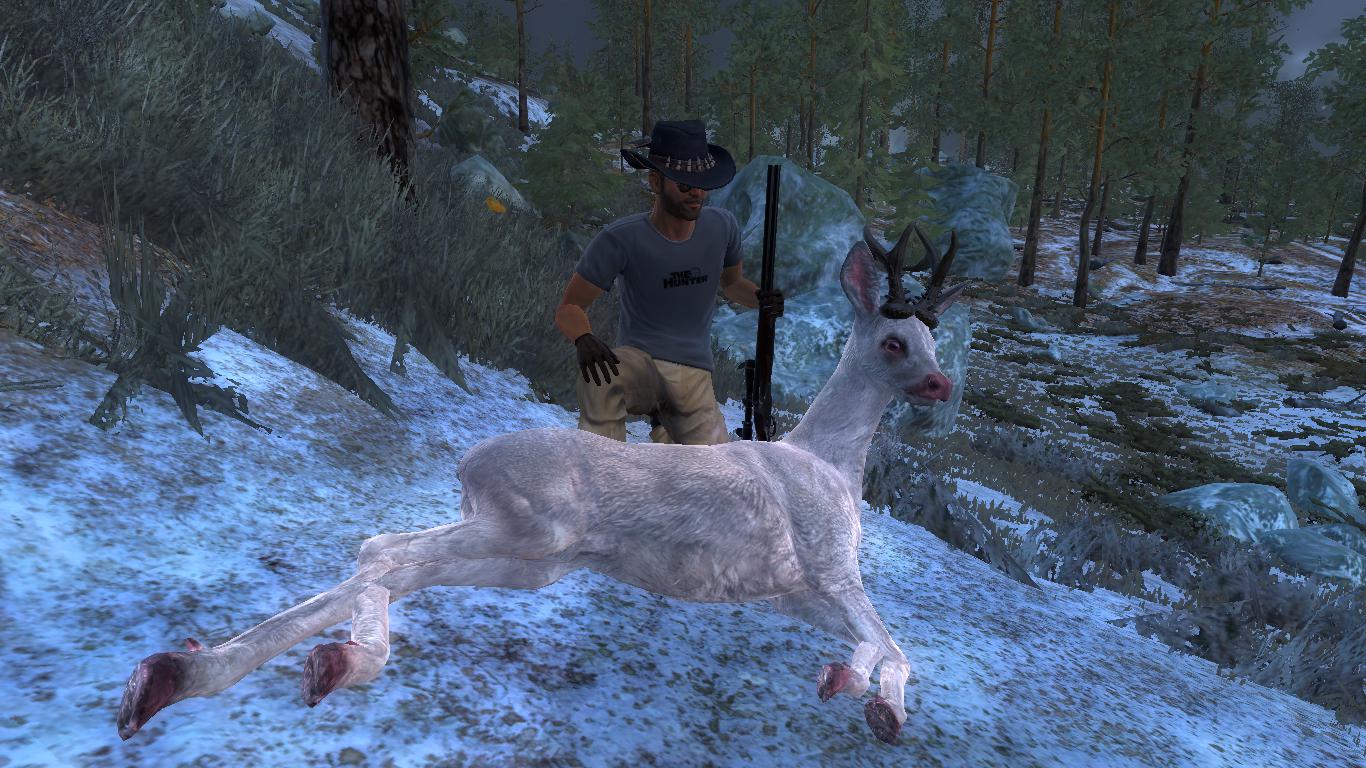 And the 'Rare of the Week' goes to 'Oskar4358' for this Albino Roe Deer with a massive score of 227.822, congrats! Great Trophy Shot and an entry into the Super Rare Gallery.
Free Rotation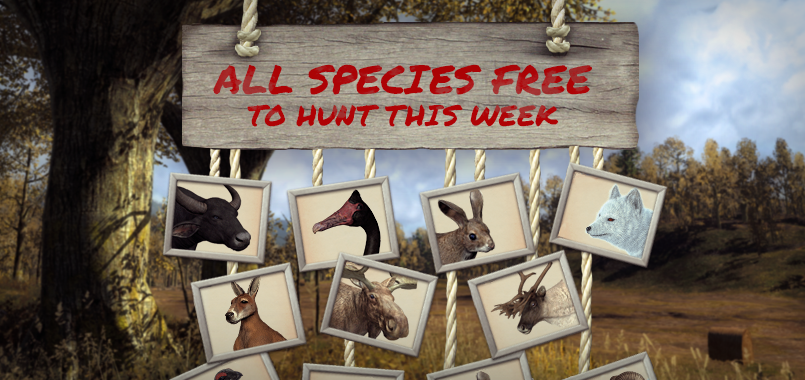 This week all species are free to hunt and this will last until Thursday the 27th of September.
Have a great week all,
Share this