Hello Hunters,
I hope everyone is having a good week! This week's real life hunting video is great, nothing but raw footage and a lot of hard hunting. I have a lot of respect for this hunter! So, again remember it shows real hunting footage, so if you prefer to keep your hunting fix virtual, DO NOT CLICK Here.
Tropical Tent and Trapper Tent
Have you ever thought to yourself "it would be great if there was a tent that had some proper tropical camo"? Well today is your lucky day! The 'Happy Camper – Sneaky 3D Tropical Camo' tent is now available in store! You can buy it here.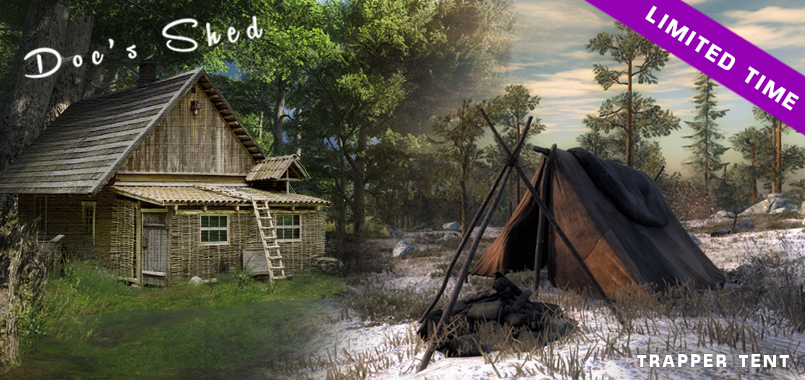 Also for a limited time we managed to wrestle the 'Trapper Tent' from Doc and it is now out of his shed and available for purchase!
Halloween 2018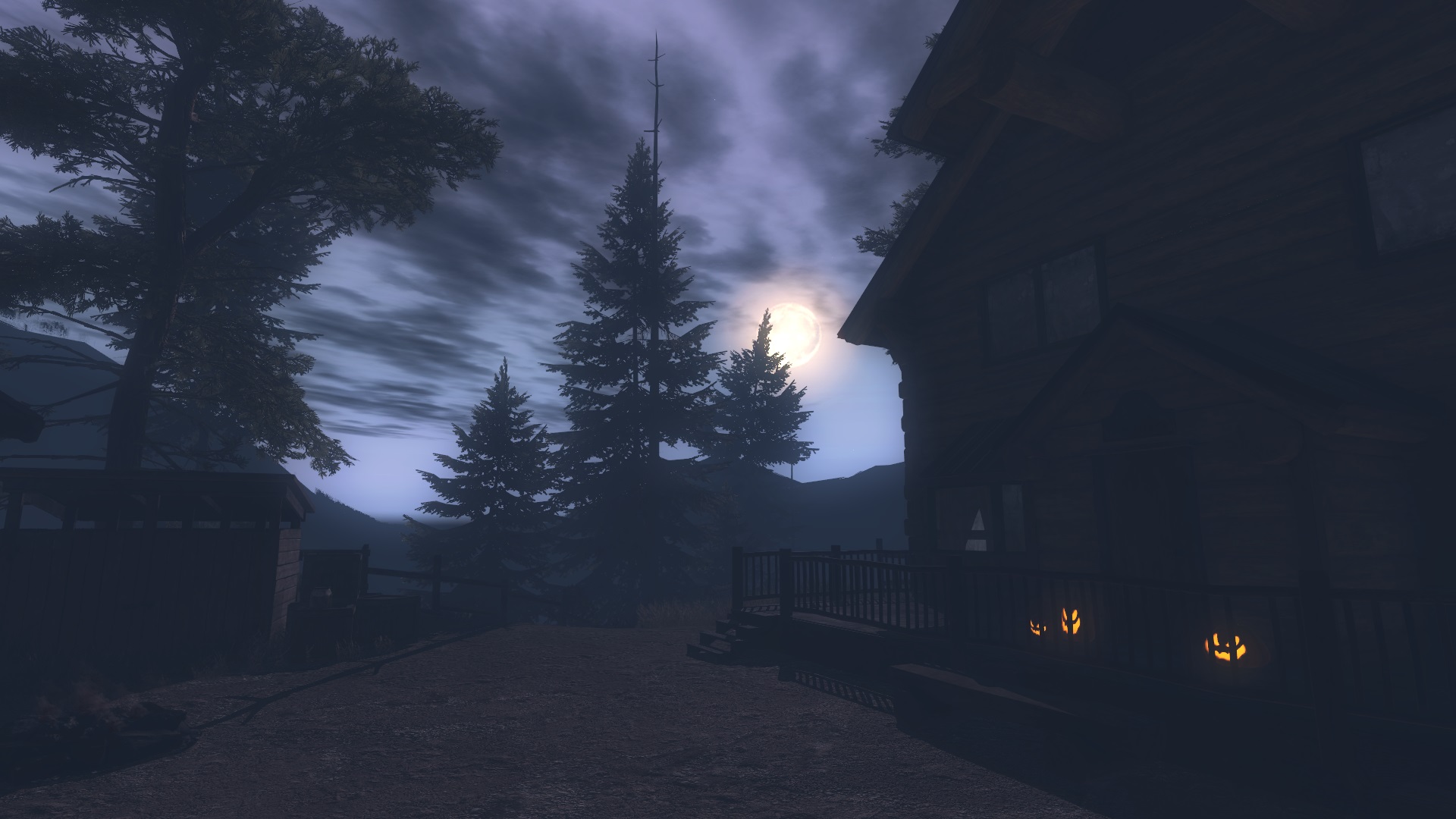 For the next few weeks we are going to 'Park' the vehicle discussion and focus on Halloween!
Last year was so popular we thought instead of trying to change the theme up, why not stick with what we had last year, give it A LOT of polish and make it bigger and better than ever?!
You guys have asked for more information faster, so let's give it a try this time and see how it goes!
The Event will start on Wednesday the 24th of October, so you have two weeks to get ready.

This year (following community feedback) the Werewolf is huntable and also comes in a rare variation, both can be taxidermied.

The Werewolf has both score and weight variations and will have its own section in the leaderboards.

New animations and AI improvements have been made to the Werewolf, he is even more scary than last year and if he smells you… well, you better be faster than he is!

There will be two new weapons that can be used to kill the Werewolf, one brand new Wolfsbane Crossbow Pistol and one new Wolfsbane .308 Handgun variation.

The Wolfsbane .308 Handgun and a pack of Silver Bullets can be unlocked by completing a new mission pack.

If missions are not your thing, the new Wolfsbane Crossbow Pistol and a pack of Silver Bolts can be won by placing in the Halloween competition.

The Crossbow Pistol will also have an additional standard skin, that can be purchased in the store. Unlike the Wolfsbane skin, this version will take standard ammunition rather than the Silver Bolts used for hunting the Werewolf.

Additional Silver Bullets/Bolts will need to be purchased/acquired.

Both new Wolfsbane weapons will be usable after the event with standard ammunition, but won't be available in the store.

We have added new collectables and there is lots of new Halloween content to be found.

For the Halloween enthusiasts, we also have a new mask you can purchase.
Community Discord Server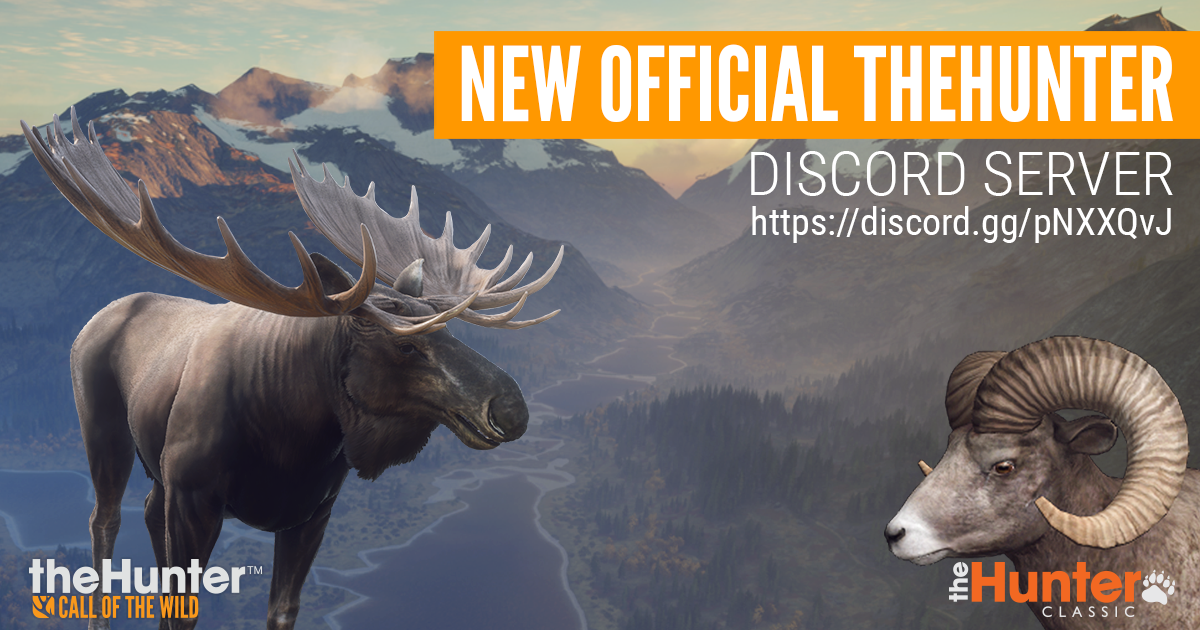 We are already nearly at 3000 members in the Discord now and when we do hit that magical 3000 mark we will be doing raffles to give away t-shirts and in game prizes. You have to be part of the Discord to participate. All you have to do to join up, is click here!
Known Issue(s)/Fixes
Scope and zooming issues: We have some good news, we have found the issue causing the problems with the scopes and binos. We are putting the final touches to the fix and will roll it out as soon as we are happy with it!
Some Extra Information
From this Friday until Monday the 22nd I will be on leave. New Zealand finally got steam power, so my parents set off 4 months ago on-board a steamliner to come and meet their grandson for the first time.
Graham and AC will be handling all the day to day tasks in my absence and you should not even notice I am gone.
Rare and Trophy of the Week
These Weekly competitions are super popular. The Trophy of the Week gets selected on Monday's and Rare of the Week gets selected on Wednesday's.
So, if you have shot a rare or high scoring animal from this week and want a chance to win, then share them in the correct thread on our forum, don't forget to mention the score! Rares go into this thread and trophy animals into this one. We currently don't have a competition for Non-Typicals, but they go into this thread.
This Weeks Winners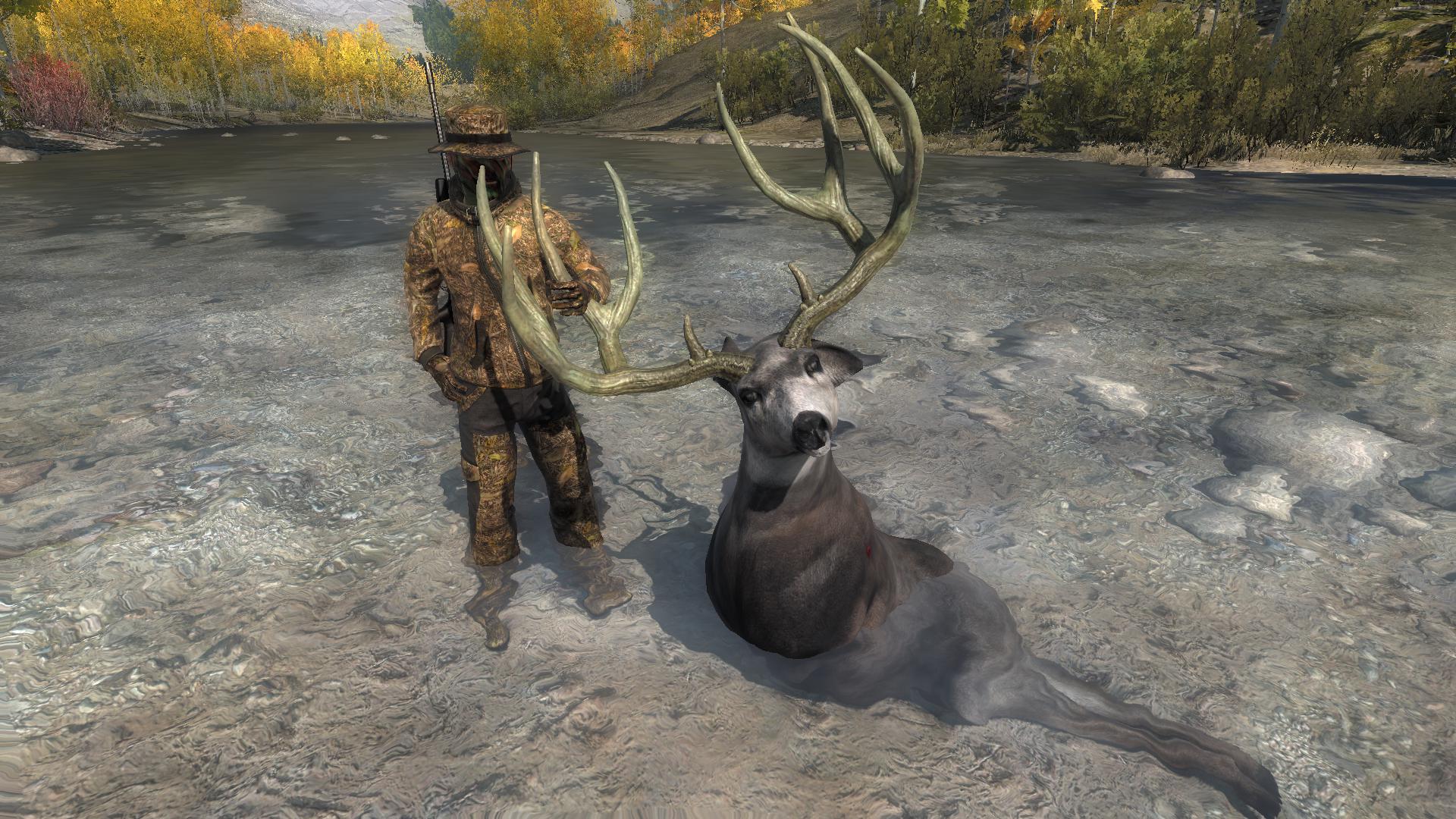 The 'Trophy of the Week' is this Huge Mulie!! It was shot by 'Nockedup' and scored 243.937! If you are wondering what many consider a trophy Mule Deer, it is anything over the 200 scoring mark.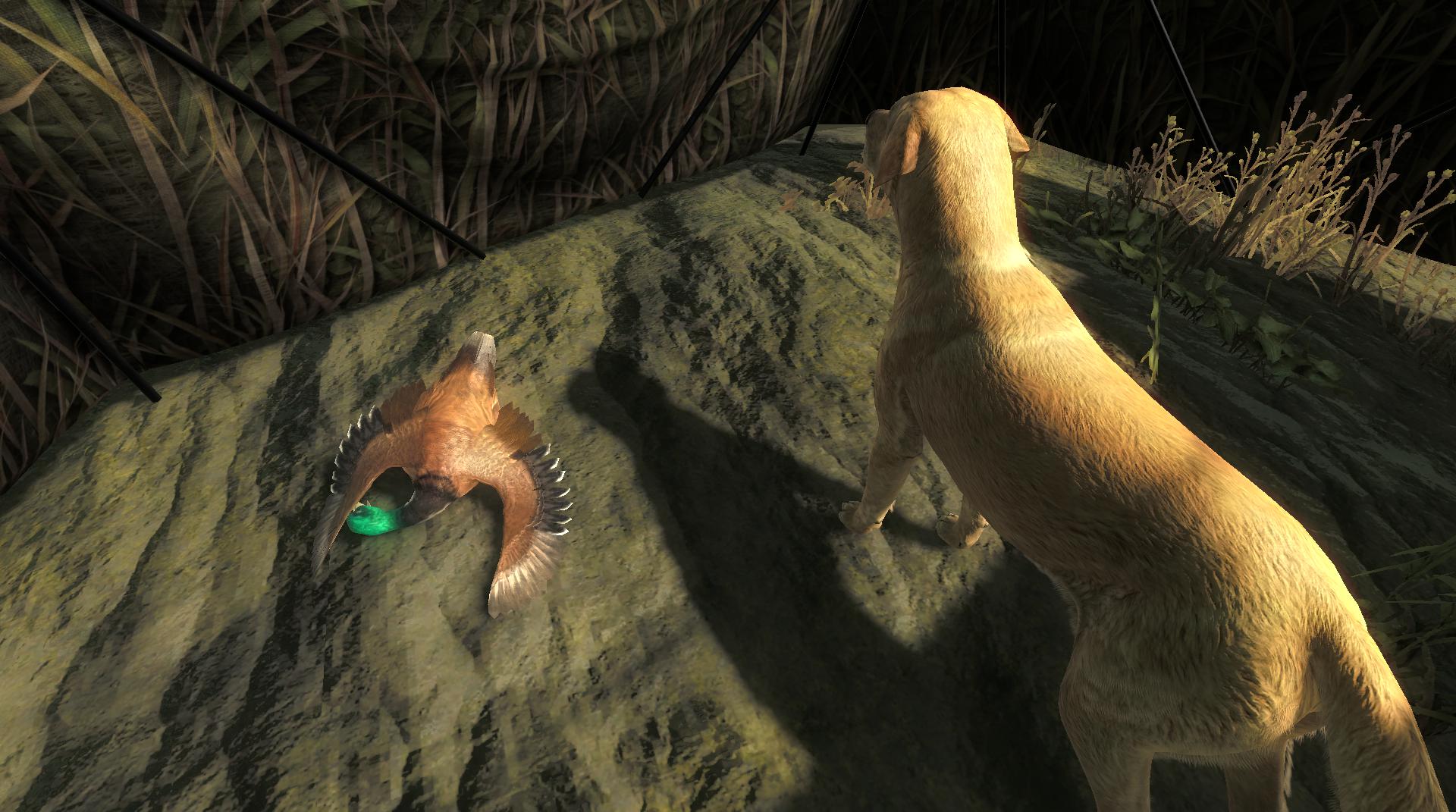 And the 'Rare of the Week' goes to 'Treedweller' for this Brown hybrid Mallard duck, with a great score of 1492.662, I really liked this trophy shot!
As an extra bonus and a little bit of fun, live on stream last week. I managed to bag a rare that I thought I would only ever dream about, an Albino Red Fox.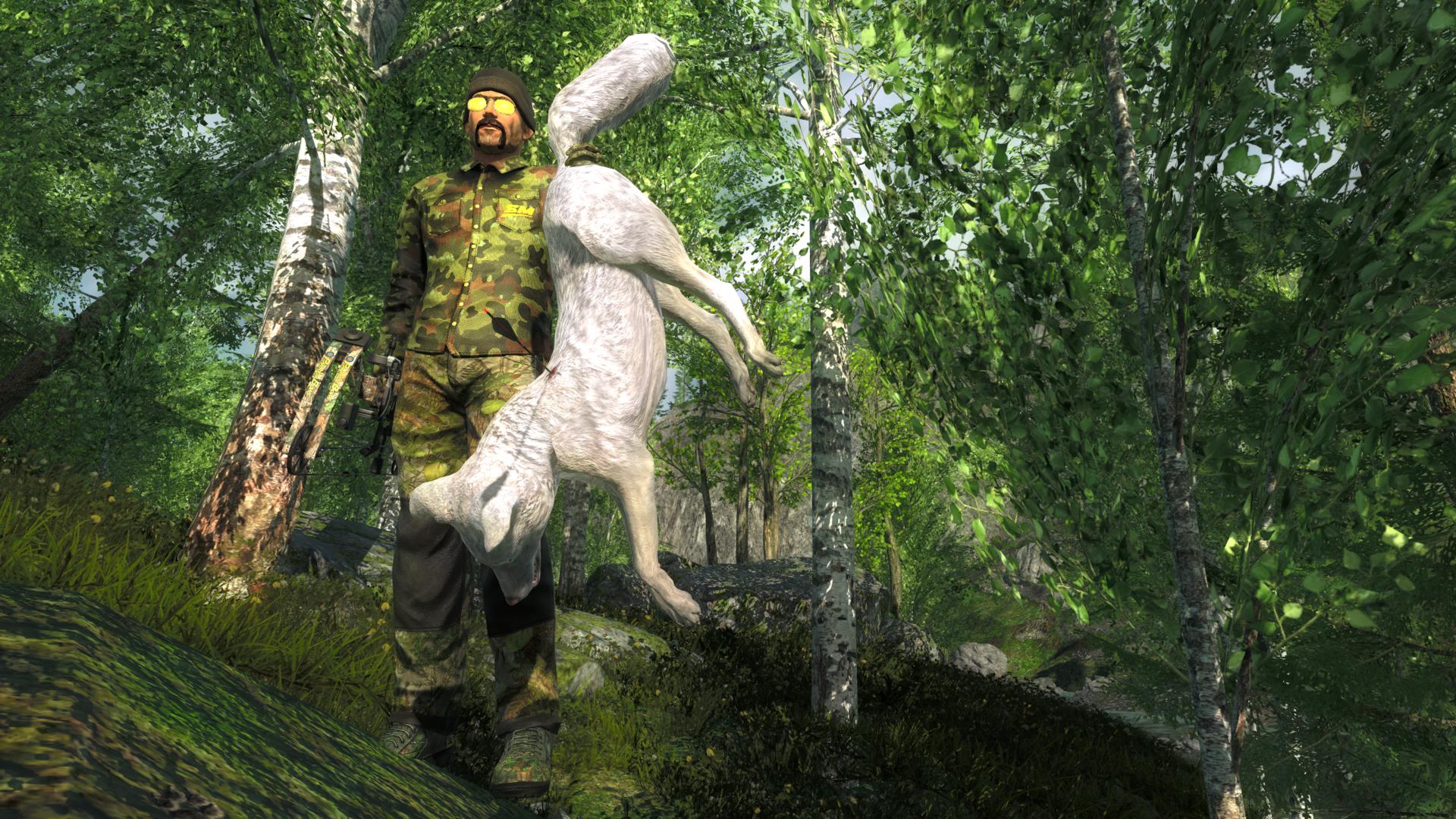 It did not score high, in fact it was only 14.826, but I am super happy nonetheless.
If you missed the stream and want to see what an Albino Fox looks like in action, you can check it out here.
Free Rotation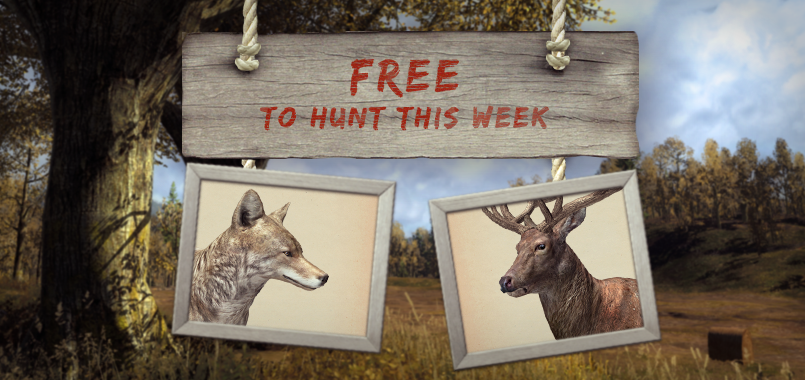 This week Coyote and Red Deer are free to hunt, good luck.
Have a great week all,
Share this