Hello Hunters,
How is everyone this week? Have you been doing your prep for Halloween? This week's real life hunting video is a nice Alaskan hunt, using a rifle. This video is much more showy than last weeks, but they manage to get some nice animals! Remember it shows real hunting footage, so if you prefer to keep your hunting fix virtual, DO NOT CLICK Here.
Halloween 2018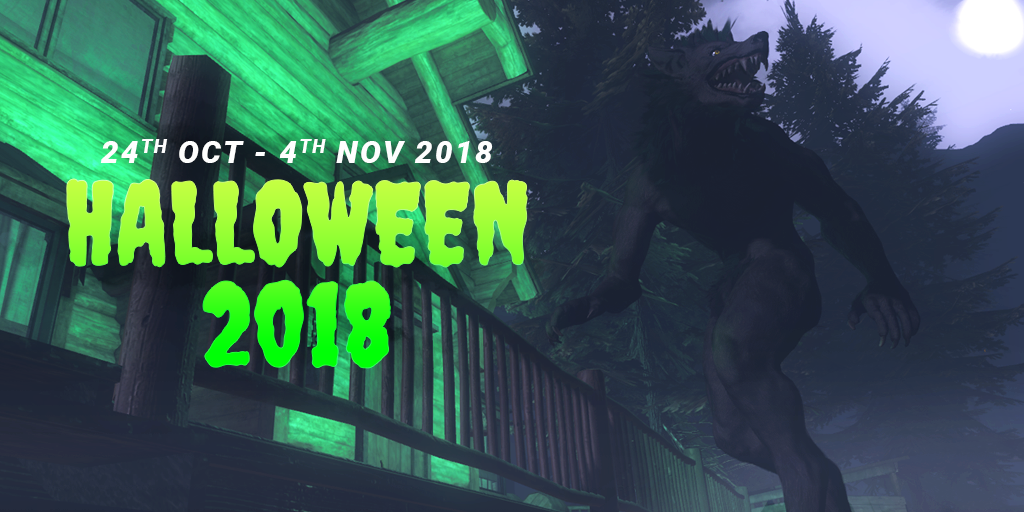 BOO! That's right, Halloween 2018 is now underway!
The whole event and Werewolf will be huntable until Sunday November the 4th, so make some room in your Trophy Lodge and head into Timbergold Trails for a truly spooky experience!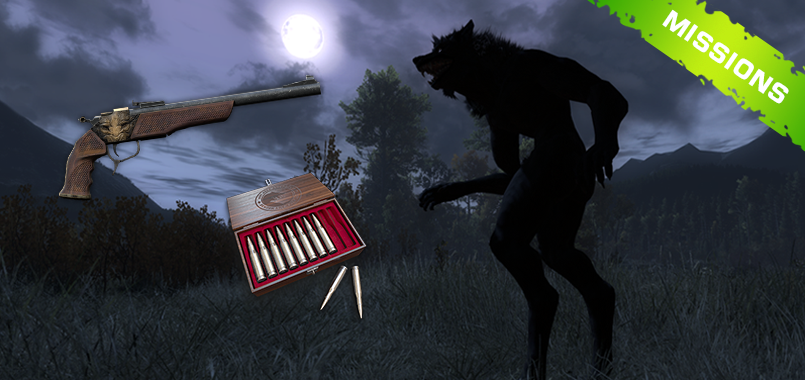 This year we have a new mission pack and if you complete it, not only will you get a nice Trophy and a pile of gm$, you will also unlock this awesome .308 'Wolfsbane' and a pack of silver bullets!
If missions are not your thing, the .308 'Wolfsbane' will be available for purchase in store as a premium weapon.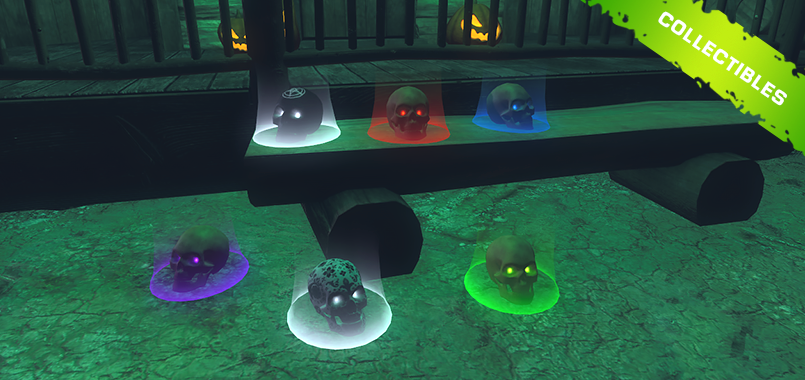 This year we have exchanged the pumpkins for these amazing skulls!
Each skull is worth a different amount of points (Skull$) with the rarest skulls being worth the most:
Green Skull Collectable = 1 Skull$

Blue Skull Collectable = 5 Skull$

Red Skull Collectable = 20 Skull$

Purple Skull Collectable = 50 Skull$

Dia de Muertos Skull Collectable = 100 Skull$

Dark Ritual Skull Collectable (Black with the star) = 666 Skulls
As well as finding Collectable Skulls there are also other ways to gather Skull$ points:
Submitting an entry any of the Halloween Competitions = 50 Skull$

Harvest an animal in TGT = 1 Skull$

Harvest any animal shot in the Skull (TGT only) = 5 Skull$

Harvest a Werewolf = 25 Skull$
This year, there are some great prizes to be won:

1st Place: Trophy, 12 Months membership and 'Wolfsbane' Crossbow pistol.

2nd Place: Trophy, 6 Months membership and 'Wolfsbane' Crossbow pistol.

3rd Place: Trophy, 3 Months membership and 'Wolfsbane' Crossbow pistol.

4-10th Place: Trophy and 700em$.

Anyone who gets over 666 Skull$: Hunting Tower (Bare Wood), Halloween Face Paint and one pack of Silver bullets.
The competitions this year offer some new challenges:
A new competition starts every two days.

Each competition only lasts two days except for the competition "Werewolf Slayer" which is active until the campaign ends.

Most competitions only have 5 attempts, one only has 3. This has been done to try and address feedback about making the competitions more fair for casual players.
For those who like to dress up for Halloween, we have this awesome 'Hockey Mask' that is sure to make for some great trophy shots!
This as well as last years t-shirt will available in store for purchase.
There was more information in the last Status Update and that can be found here.
Halloween Stream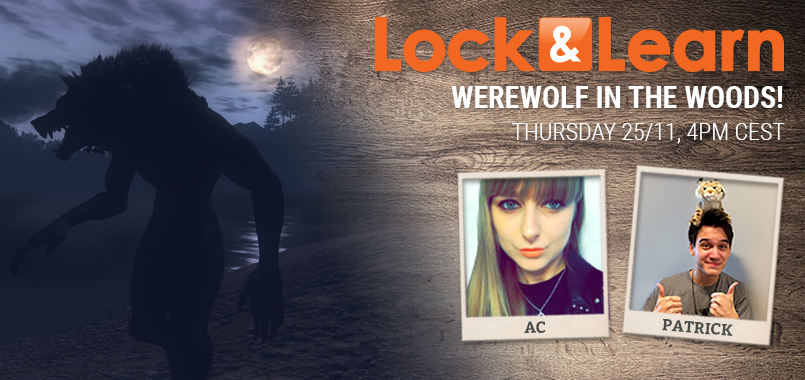 This week, we will be doing a live Halloween Stream, so make sure you join AC and Game Designer Pat. 25/10, 4pm CEST, www.twitch.com/expansiveworlds
Community Discord Server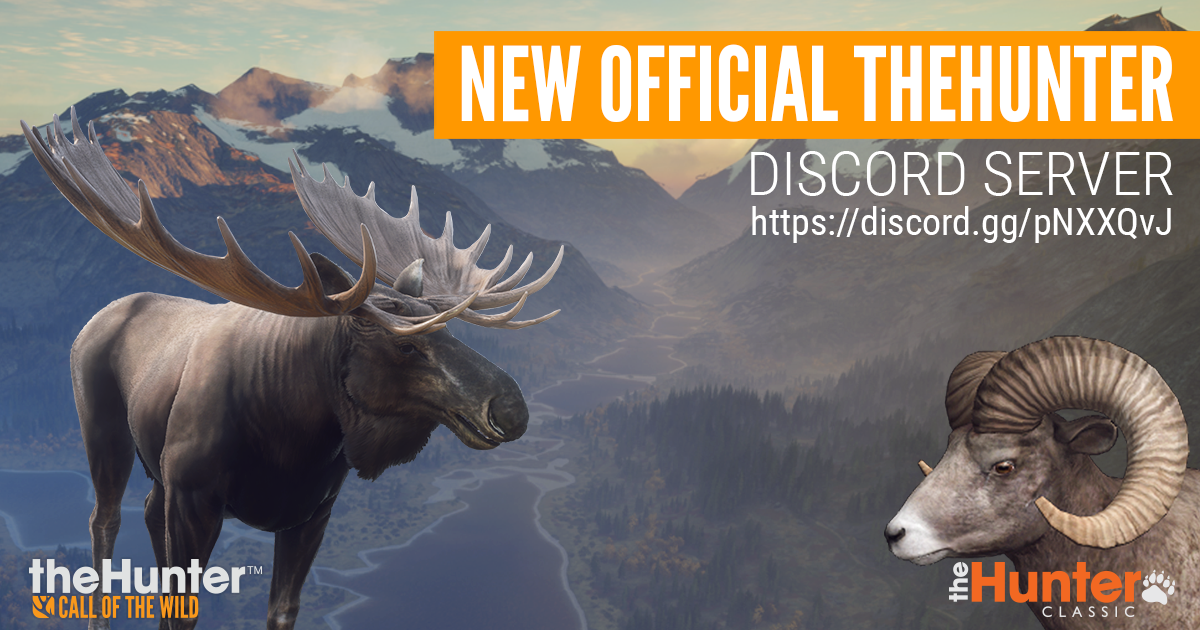 We are already nearly at 3000 members in the Discord now and when we do hit that magical 3000 mark we will be doing raffles to give away t-shirts and in game prizes. You have to be part of the Discord to participate. All you have to do to join up, is click here!
Known Issue(s)/Fixes
Scope and zooming issues: We are now happy with the fix we have for this and it has gone out in today's Halloween patch.
Some Extra Information
For a week from today (Wednesday), Graham and myself will be at Twitchcon in San Jose. So if you are going to the convention, keep a lookout for us and make sure you come say hi!
Rare and Trophy of the Week
These Weekly competitions are super popular. The Trophy of the Week gets selected on Monday's and Rare of the Week gets selected on Wednesday's.
So, if you have shot a rare or high scoring animal from this week and want a chance to win, then share them in the correct thread on our forum, don't forget to mention the score! Rares go into this thread and trophy animals into this one. We currently don't have a competition for Non-Typicals, but they go into this thread.
This Week's (and last week's) Winners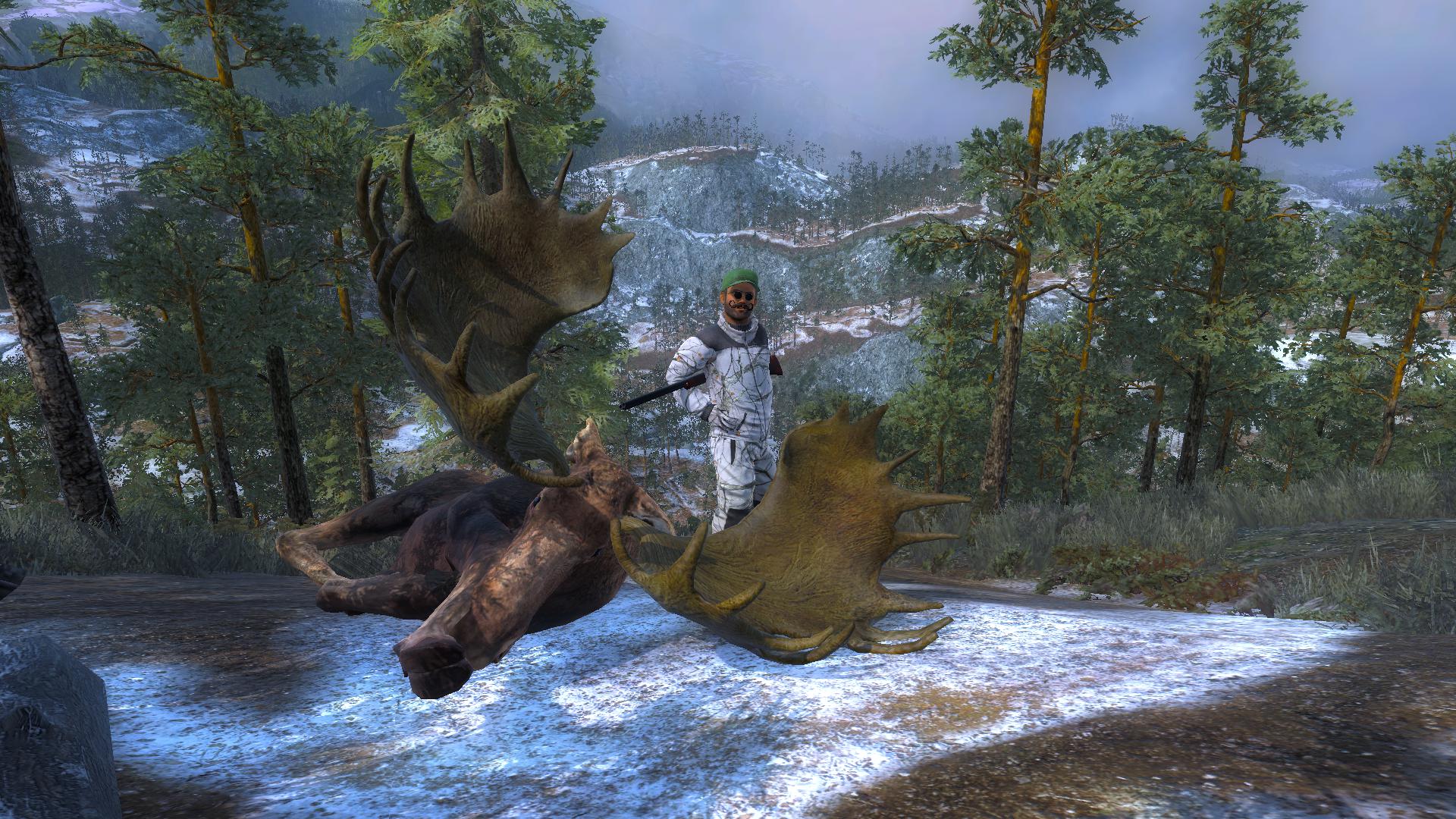 The first 'Trophy of the Week' is this nice Moose!! It was shot by 'Violator31' and scored 212.079! I thought the unique pose and trophy shot was nice!  If you are wondering what many consider a trophy Moose, it is anything over the 200 scoring mark.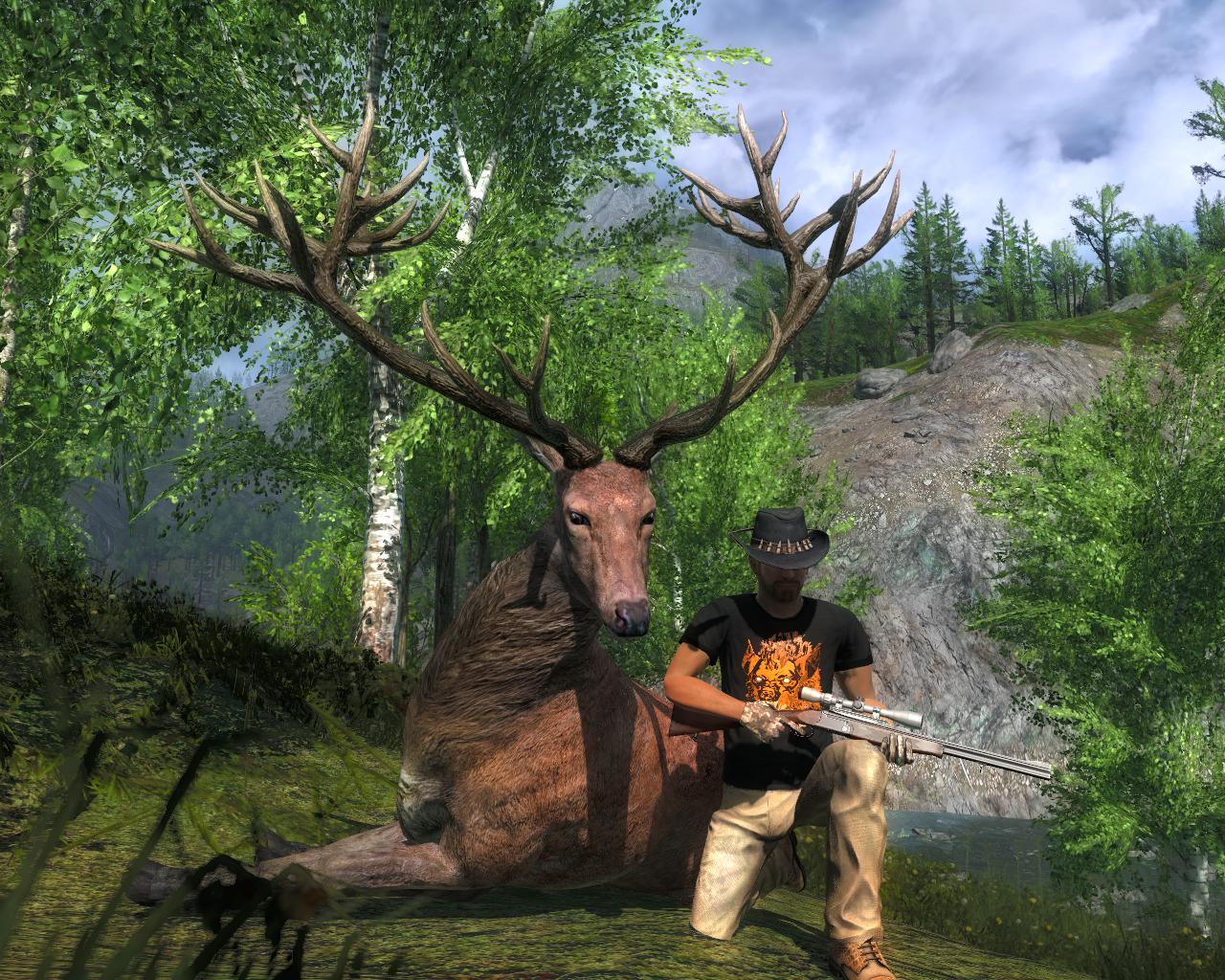 The Second 'Trophy of the Week' is this great Red Deer!! It was shot by 'StrongBeaver' and scored 273.152! A very nice trophy shot.  If you are wondering what many consider a trophy Red Deer, it is anything over the 250 scoring mark.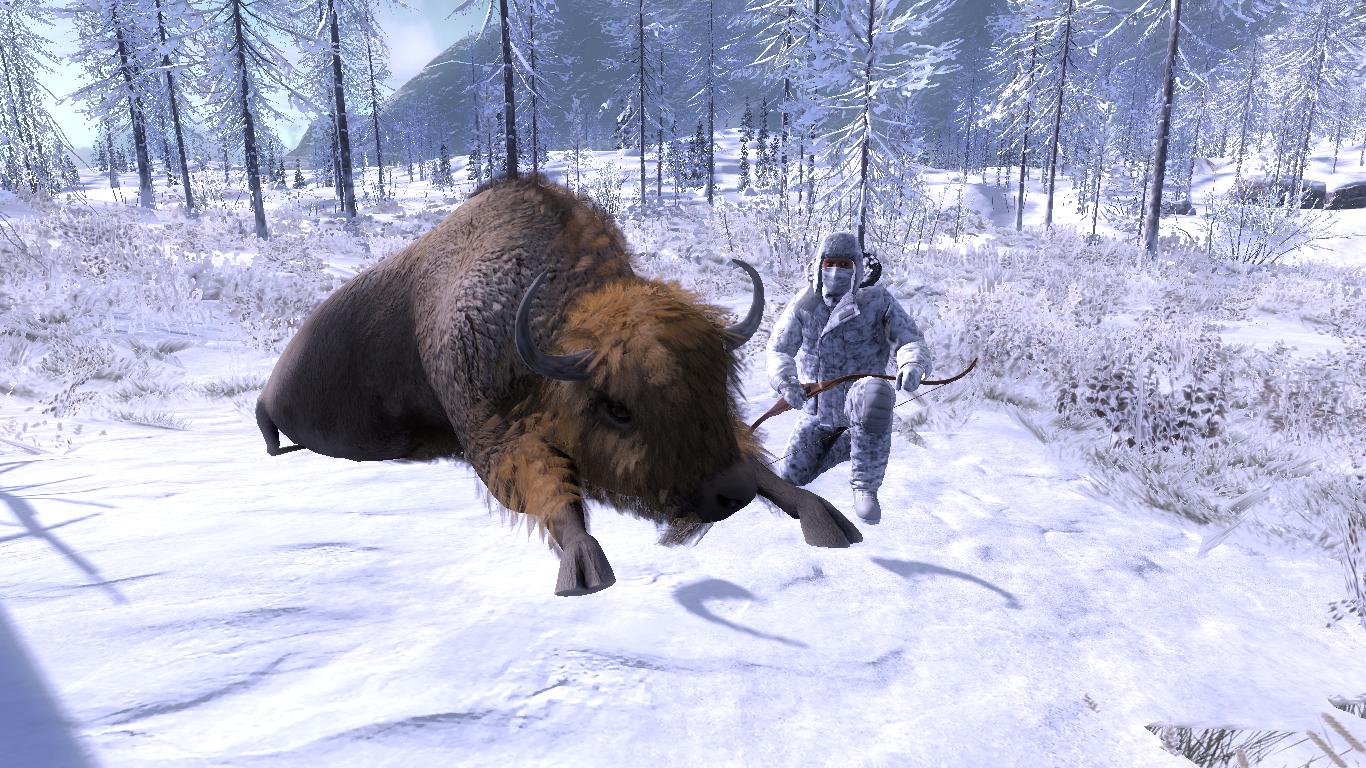 The first 'Rare of the Week' goes to 'InstinctiveArcher' for this Albino Bison, with a nice score of 113.367, Congrats!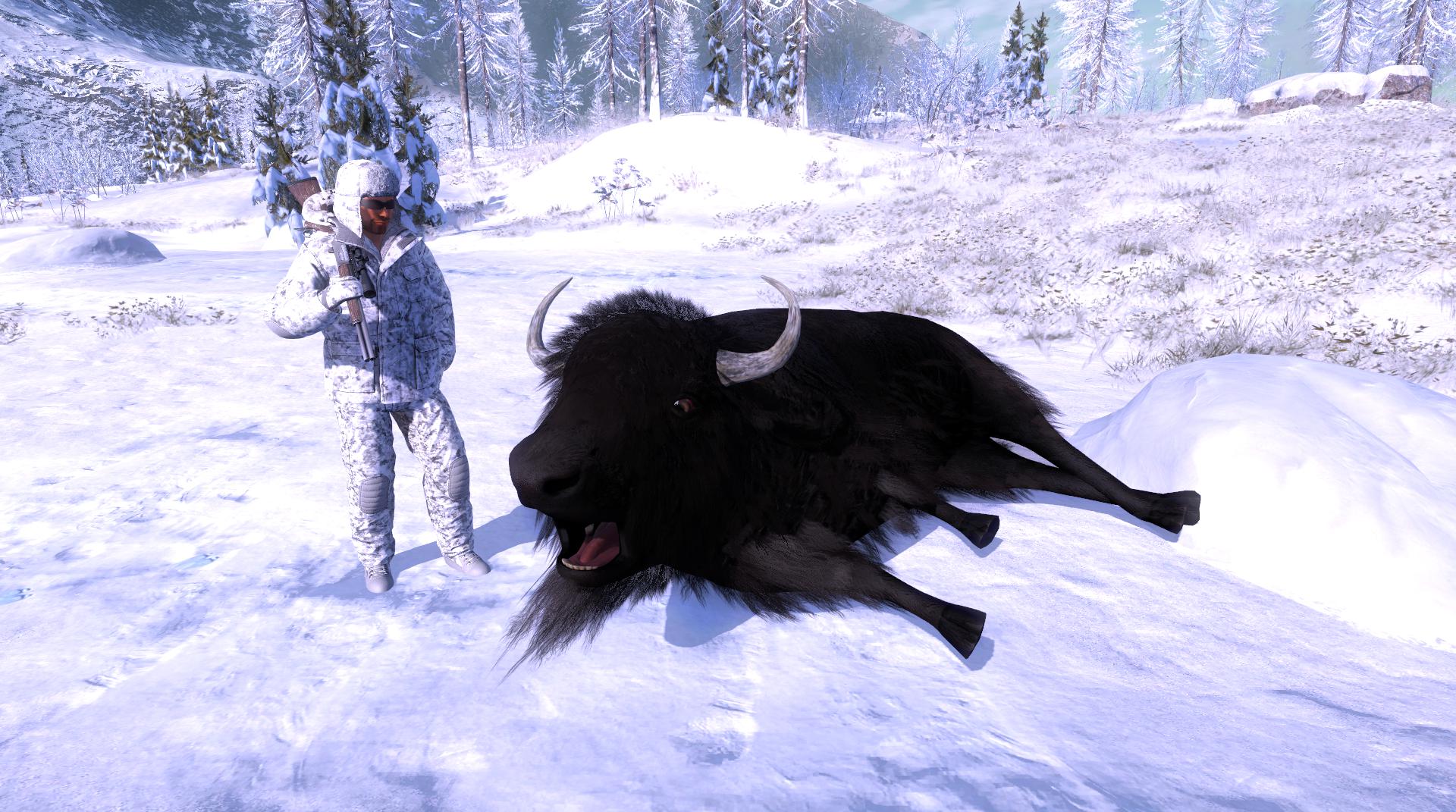 The second 'Rare of the Week' goes to 'Scrubje' for this Melanistic Bison, it also had a nice score and just slipped into the Super Rares Gallery!
Free Rotation
This week Werewolf, Alpine Ibex and Feral Goat are free to hunt, good luck!
Have a great week all,
Discussion
Share this