Hello Hunters,
The daylight hours here in Sweden are rapidly dwindling by the day. The mist, rain and clouds are settling in for the impending Winter, which will see them convert into hail, sleet and then snow. But as many know, this is a good time to be out in the wilderness as many huntable species are more active and vocal. This weeks video is actually the start of a series that was suggested to me by community member 'DaveyCockett' and I am really enjoying it so far! Remember these show real hunting footage, so if you prefer to keep your hunting fix virtual, DO NOT CLICK Here.
Halloween 2018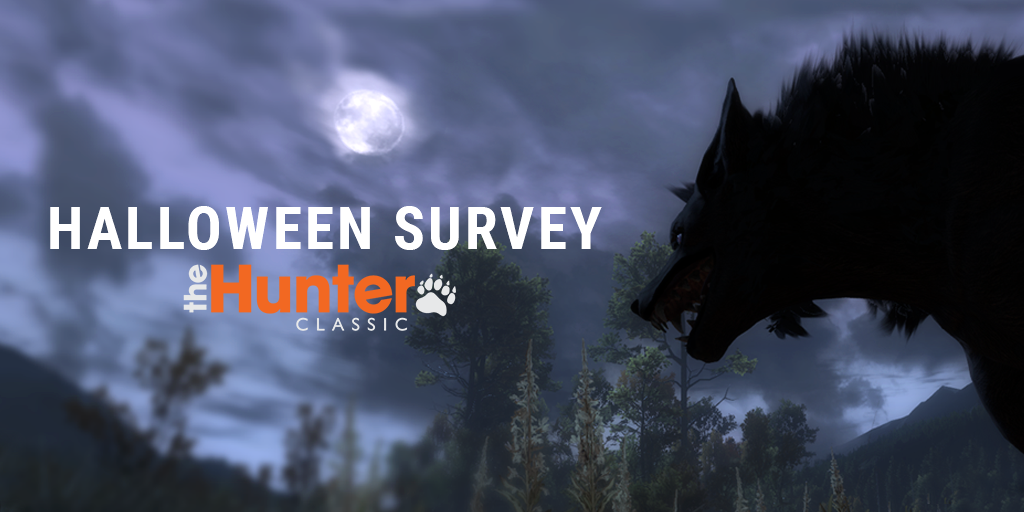 Yesterday we wrapped this years Halloween Event up and all indicators so far show that it was a very good event and enjoyed by a lot of hunters. We have put together a survey so we can gauge the event and use the information you provide to us, to continue to make improvements and make next year even better! To participate in the Survey all you need is a Google account, which are free and easy to setup and to Click this link.
On behalf of the whole team here at theHunter: Classic, I would like to thank everyone who participated in the event and offer our congratulations if you placed in a competition, finished the mission pack or bagged a Werewolf!
Calibre Competition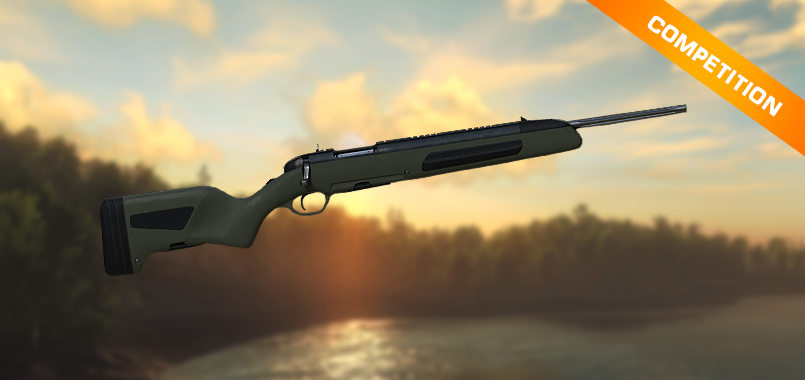 In December we have our next 'Advanced Firearm' coming out, 'The Scout'. This rifle will feature a folding bipod that is built into the front of the stock and deploys when the player goes prone. While prone it will provide extra stability, but to balance that out and add to the realism, the side to side movement will be a little more restricted.
So what is the competition and why are we mentioning this rifle so early if it is not due out till December? We want you as the community to select which calibre it should come out in, to vote, head over to our forums and select one of 4 options. If you leave a comment with a brief description as to why you picked the calibre, that will enter you into the draw to win one of three 'Scouts', when they do get released! Pretty sweet deal right?
Water Buffalo Missions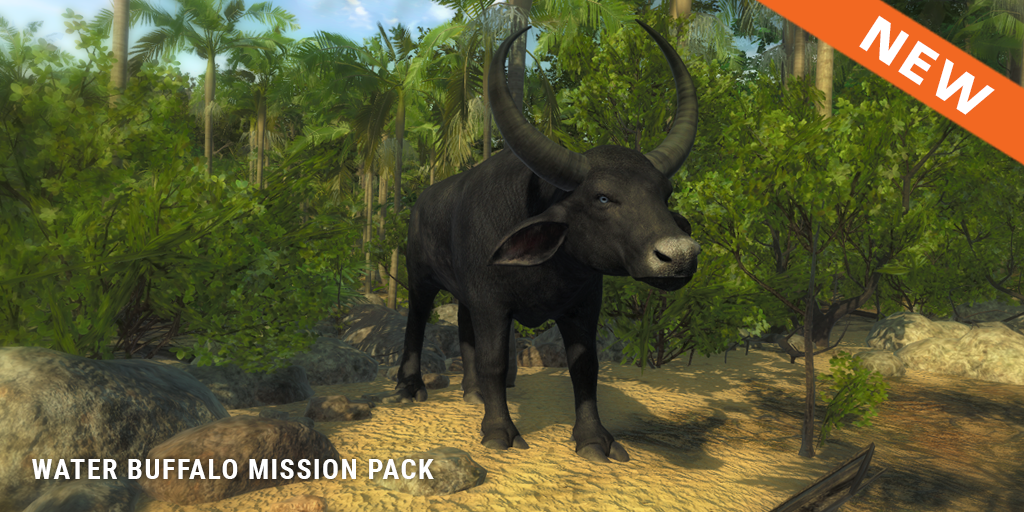 Today, Water Buffalo missions have gone live and everyone can try their luck! The pack offers a good challenge and Water Buffalo being Water Buffalo, I am sure there will be some laughs… especially if you are not the one getting run over! To find the missions, click this link and then scroll all the way down to the bottom of the page. Good luck!
November, Means Movember!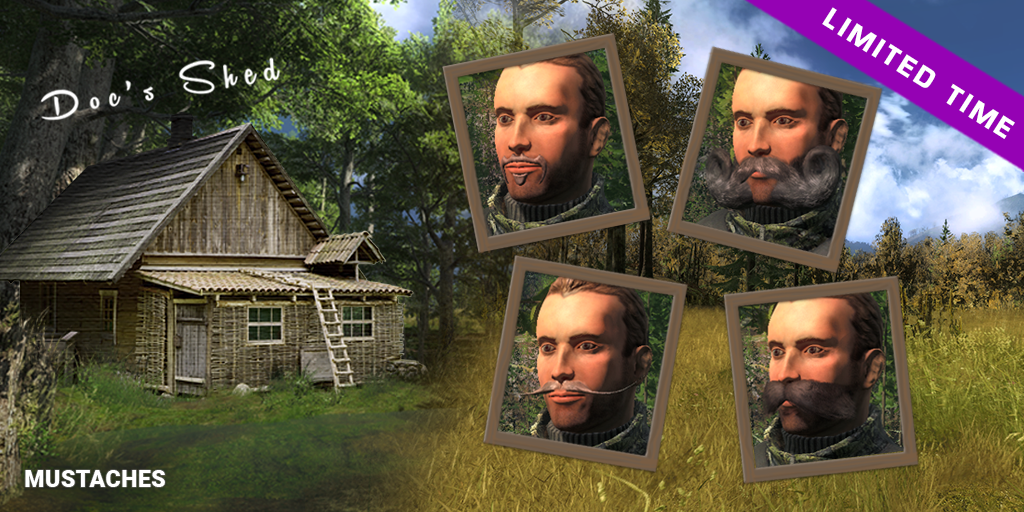 Wowsa… it's November already! If you have played the game for awhile, you will know that this is the month, when the Mustaches become purchasable! So if you missed out last year, or perhaps you feel like wearing a new style this year, just head to our store page and pick one up! It is worth noting that a few years ago we donated some of the profits to a charity, this year this will not happen.
Next Week's Stream
Unfortunately next week (15th Nov), we have a company wide meeting and to line it up with the New York office's timezone, it runs through our scheduled streaming time. It is a compulsory meeting and we will not be able to put a show on! Which is a shame as I look forward to the weekly catch up with you all, we have a lot of regular viewers now and the banter is top notch! I guess I should try work out an extra special one, for the following Thursday!
Rare and Trophy of the Week
These Weekly competitions are super popular. The Trophy of the Week gets selected on Monday's and Rare of the Week gets selected on Wednesday's.
So, if you have shot a rare or high scoring animal from this week and want a chance to win, then share them in the correct thread on our forum, don't forget to mention the score! Rares go into this thread and trophy animals into this one. We currently don't have a competition for Non-Typicals, but they go into this thread.
This Week's Winner
The 'Trophy of the Week' is this HUGE Feral Pig! It was shot by 'Rugged_Randy' and scored 1176.4! If you are not sure what many consider a trophy Feral Pig, it is any that score over the 1000 mark. Congrats Rugged_Randy!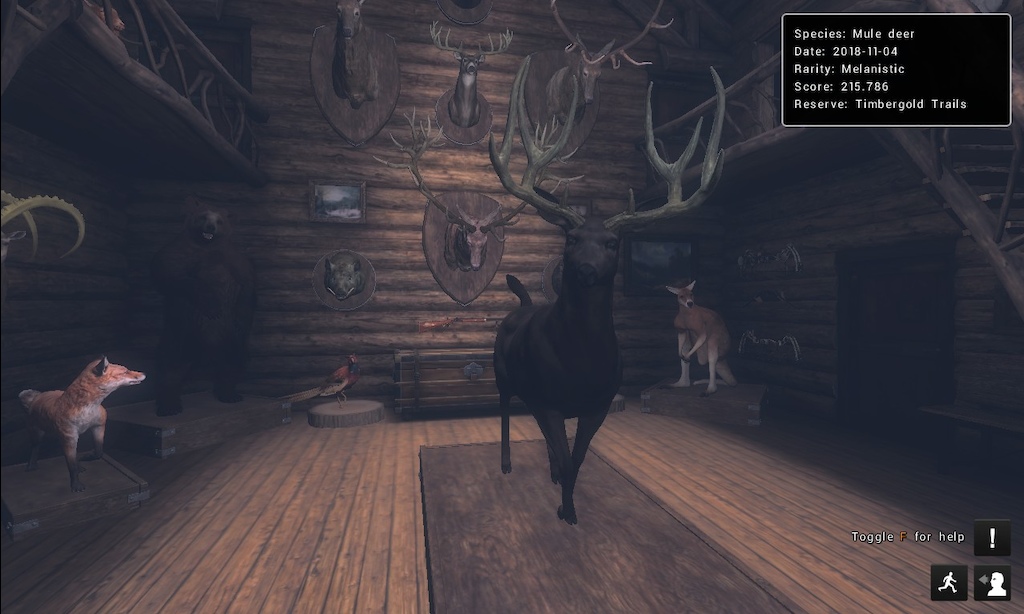 The 'Rare of the Week' goes to 'Nathan112244' for this Melanistic Mule Deer. With a score of 215.786, it qualifies for the Super Rare Gallery. Congratulations! I know you shot it through the Halloween event, it must have been hard to see!
Free Rotation
This week Water Buffalo and Canada Goose are free to hunt, good luck!
Have a great week all,
Share this