Hello Hunters,
This week's Status Update is a little shorter, but with another weapon coming out and some more competitions, I am sure you will not be disappointed.
On Saturday the Bow Club that I am a member of, hosted a competition, so I went along and helped out. It was pretty cool seeing so many different bows and so many different shooting styles. Here are a few pictures I managed to snap.
This weeks video is a little bit of a motivational one and it will give you a bit of an insight to how dedicated Cameron Hanes is to hunting. His motivation is next level and I could only dream to get half as dedicated to the sport! Remember this shows real footage, so if you prefer to keep your hunting fix virtual, DO NOT CLICK Here.
7x64mm Engraved Bolt Action Rifle.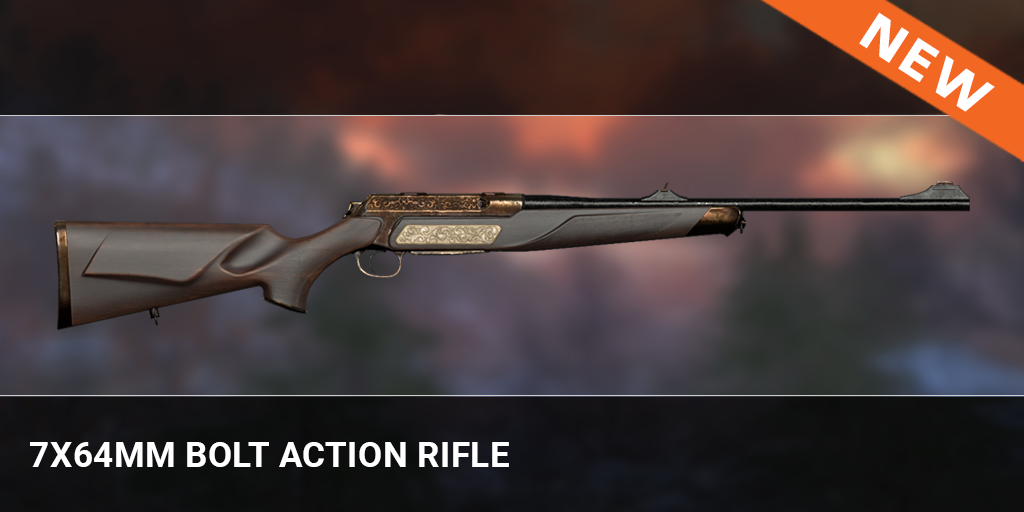 Another very sleek, beautiful looking weapon gets released into the store today. This rifle shares the same skills and achievements as the original 7X64mm Bolt Action Rifle.
Eurasian Lynx Competitions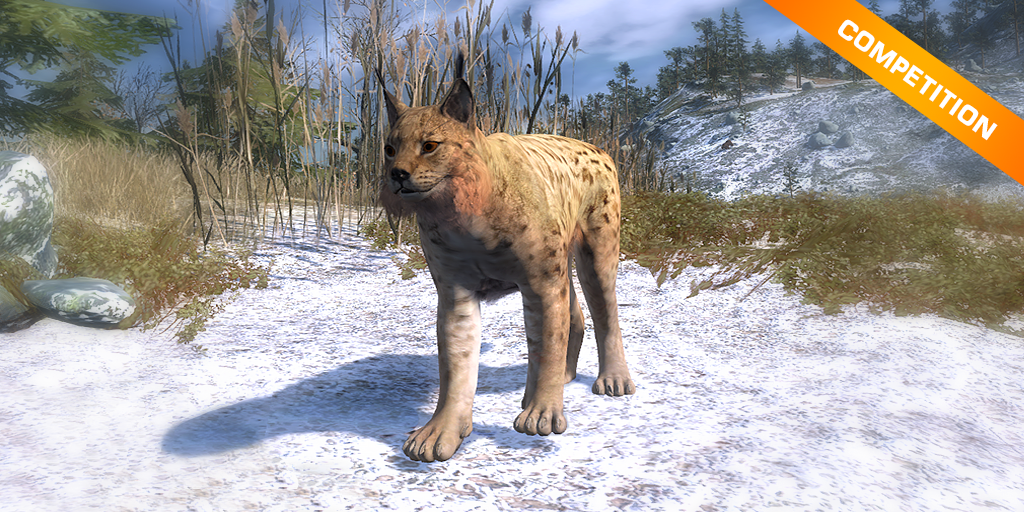 Eurasian Lynx competitions are now in rotation.
The 5 unique missions are:
Hidden on a Meowntain
The furthest shot unspooked Eurasian Lynx with any bow or crossbow is your competition entry. Target must be shot while you're crouching. Furthest shot wins.
The Fur-midable Foe
The highest scoring Eurasian Lynx shot at under 25 meters (Approx. 82 feet) with any Shotgun using Buckshot is your competition entry. Target must have a fur variant that isn't common (e.g Cinnamon, Blonde, Grey, etc). Highest score wins.
Smoking Out the Prey
The highest scoring male Eurasian Lynx shot in either lung with any muzzleloader using .50 Patched Round Ball Ammunition is your competition entry. Other organs may be hit. Target must be taken down in one shot. Highest score wins.
Radi-claw Cats
The 3 closest shot unspooked Eurasian Lynx each at 100% Harvest Value is your competition entry. Lowest combined distance of 3 closest shots wins.
Himmy's League
The heaviest weighing Eurasian Lynx with a weight of at least 21.2 kg (Approx. 46.8 lbs) at 100% Harvest Value is your competition entry. Heaviest weight wins.
Rare and Trophy of the Week
These Weekly competitions are super popular. The Trophy of the Week gets selected on Monday's and Rare of the Week gets selected on Wednesday's.
So, if you have shot a rare or high scoring animal from this week and want a chance to win, then share them in the correct thread on our forum, don't forget to mention the score! Rares go into this thread and trophy animals into this one. We currently don't have a competition for Non-Typicals, but they go into this thread.
This Week's Winners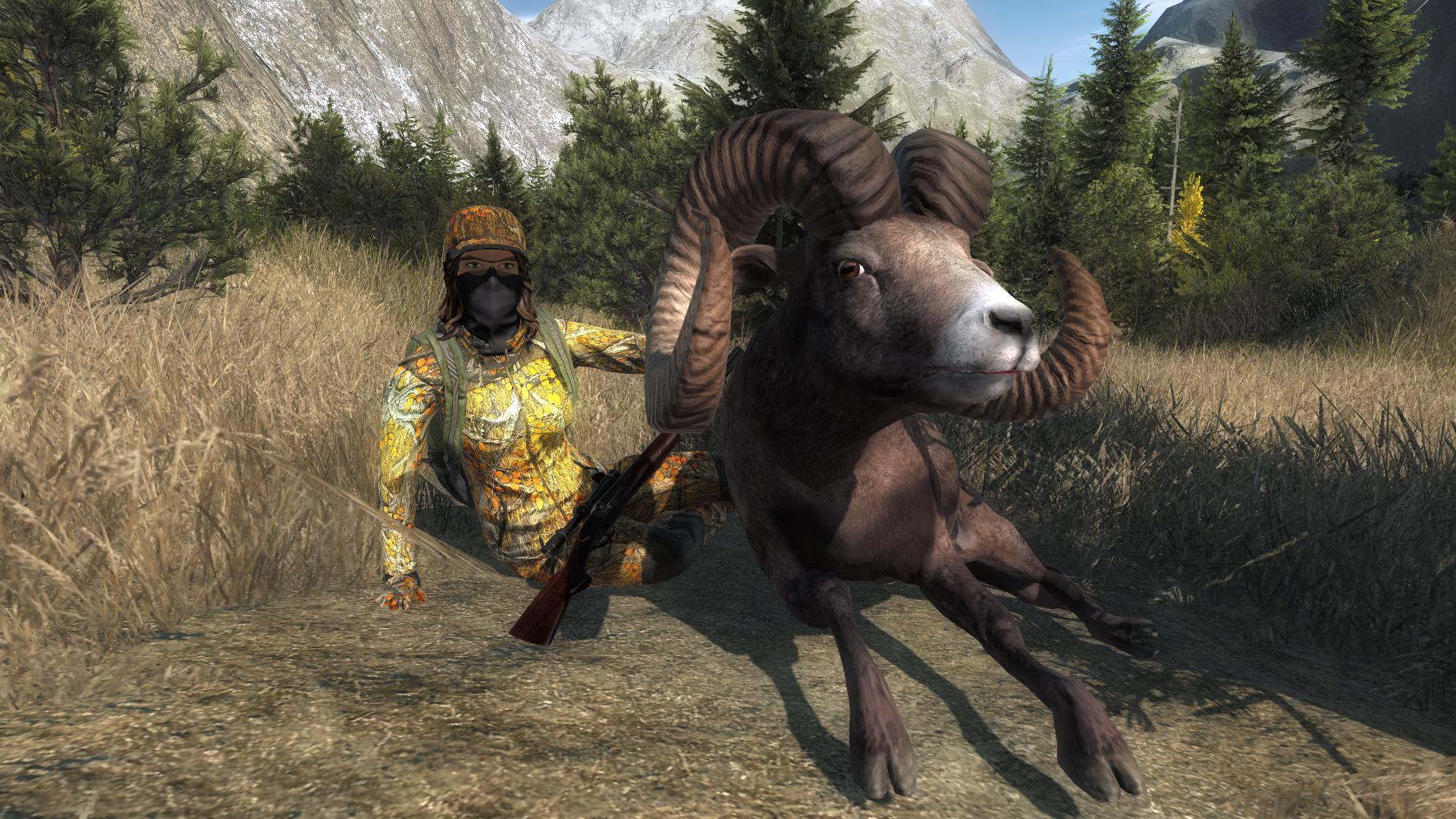 The 'Trophy of the Week' is this BRUISER of a Bighorn Sheep, It was shot by 'Moon' with a great score of 189.961. Congratulations, I bet BucksNBuffalo was jealous!!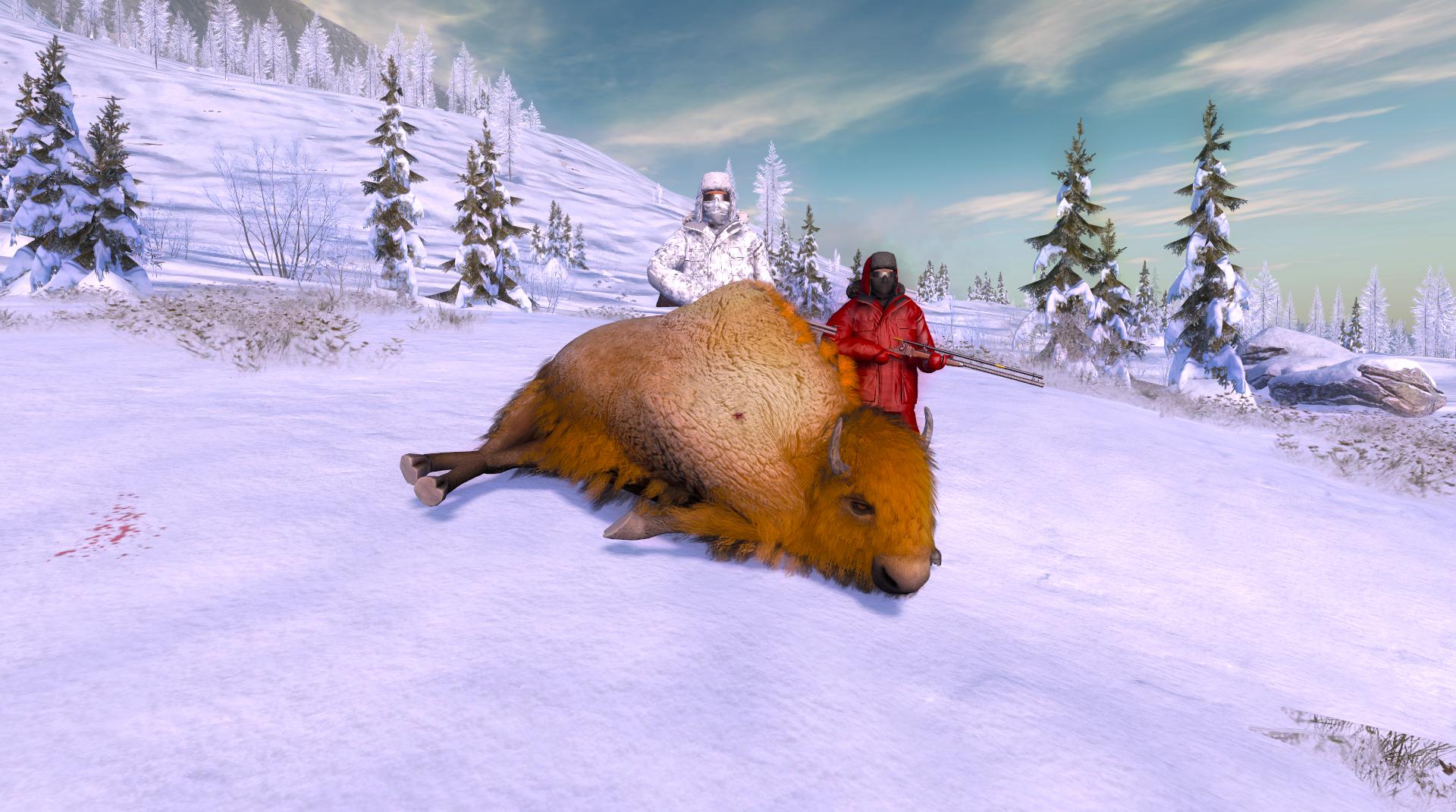 The 'Rare of the Week' goes to 'Ianbiel' for this Leucistic Bison, what an amazing animal, congratulations!
Free Rotation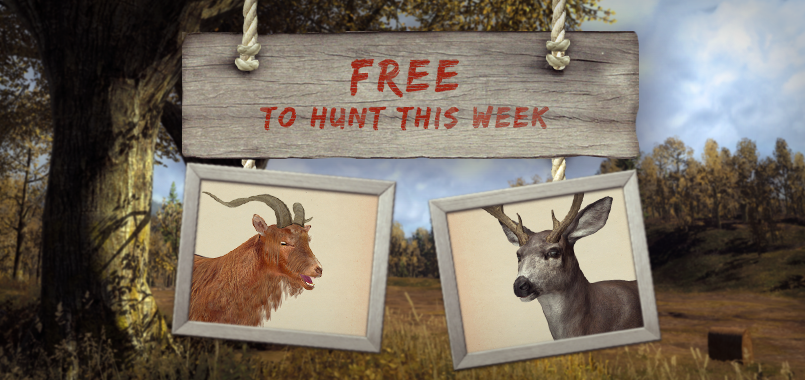 This week Feral Goat and Mule Deer are free to hunt, good luck!
Have a great week all,
Share this