Happy Holidays Hunters!

It feels good to be writing a Status Update again, and do you know why? It means we have some juicy stuff to start talking about!
As previously mentioned we have hired more team members, from artists, to coders and as you have seen, a new game designer! These awesome new members have been getting up to speed with the code base and pipe line for Classic and because of this we had to make a bit of a hard decision, new content or a holiday event? So this year for the holidays we are putting on a generous store wide sale, but there will be no missions or competitions. Instead we have been focusing on proving that, like promised, Classic is not going anywhere and we have new content on the way!

A Sneak Peek at what you can expect early next year!
GOBBLE GOBBLE!!!!!!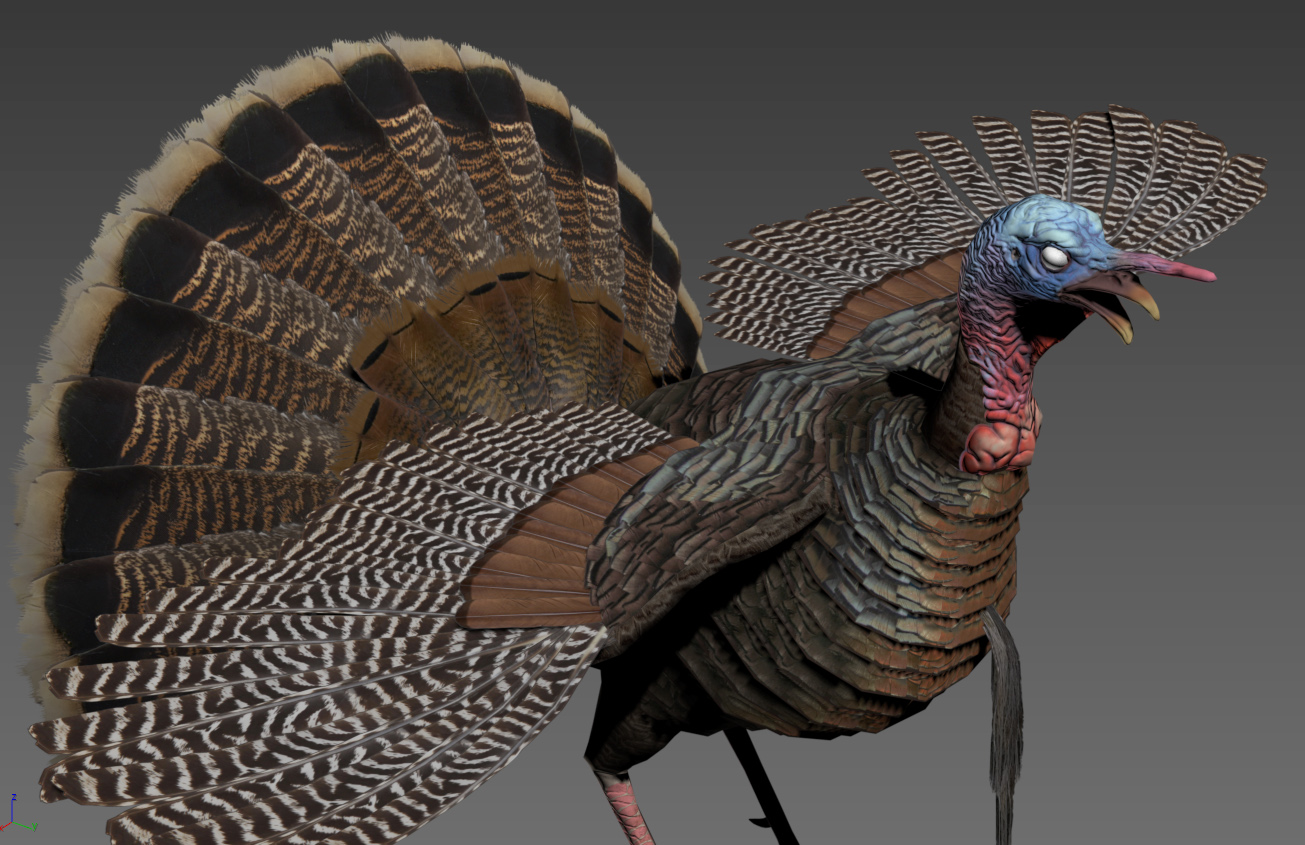 Soon your souls will be safe once again, the creepy death stares that the current turkey models give you when you are in the treestand, will be a thing of the past! That is right, totally brand new turkey models are in the process of being finalised and this is the latest image of the progress. Please note this is not the final image, things like the eyes and other details are yet to be finished.

New waterfowl blind!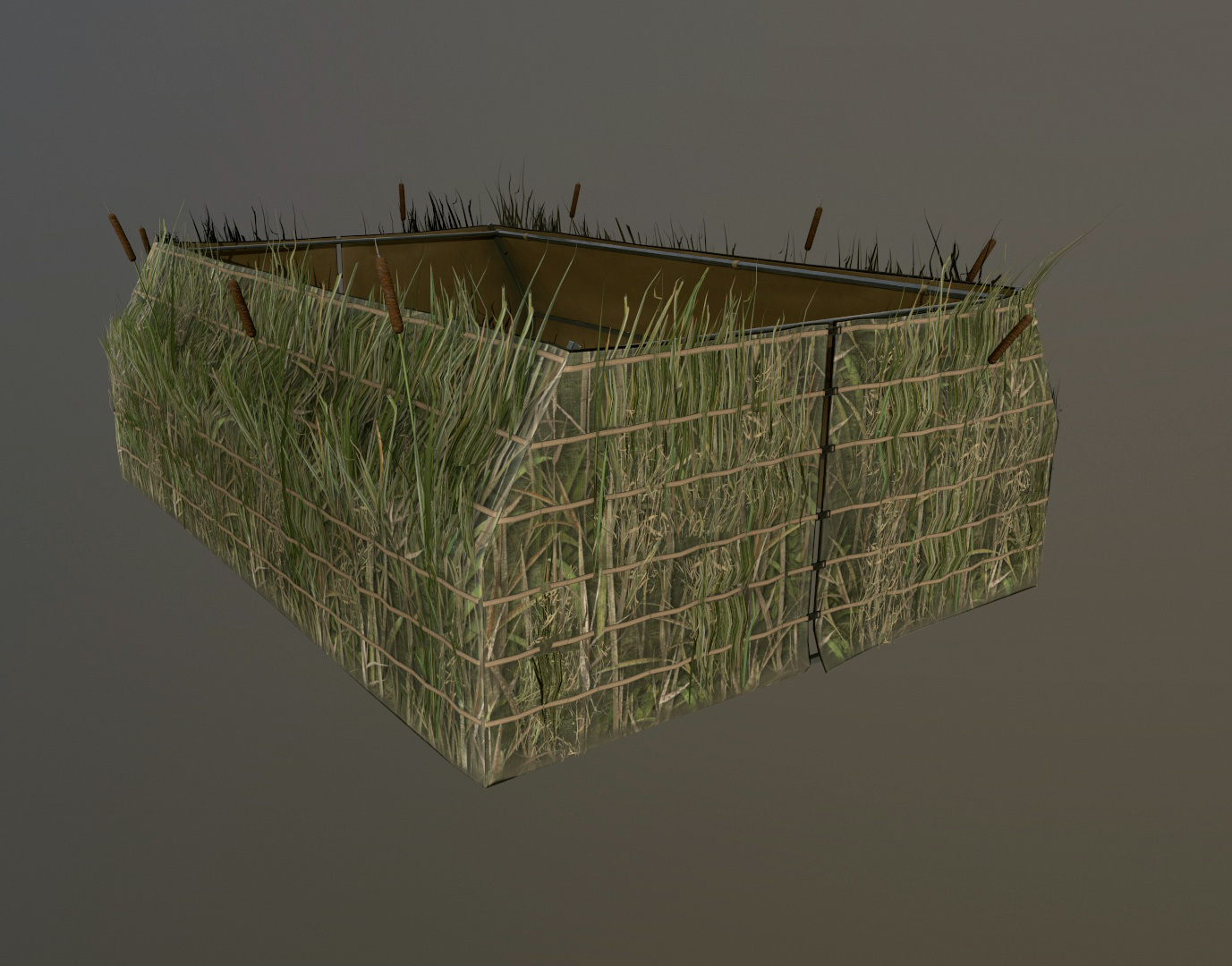 Again another work in progress picture, but it is important to note this is not a reskin, but a completely new model! With more of a rectangle shape and sporting some real foliage, this new waterfowl blind will come in all three variations (Tropical, Swamp and Fall Field) and can fit four players in it or 3 players and two dogs. This will be great for those who like to socially hunt birds in larger groups! Again this is not the final image and could change slightly once released.

As well as these, there are bug fixes and even more content to come out soon… but we are going to keep some of those under wraps for the moment, more about those closer to the time!

Holiday Sales

Until Monday the 6th of January, everything instore is 30% off, we decided to go this way, instead of individual items, so players can pick items that are on their wish list! Enjoy!

Weekend Competition: Weekend Quackers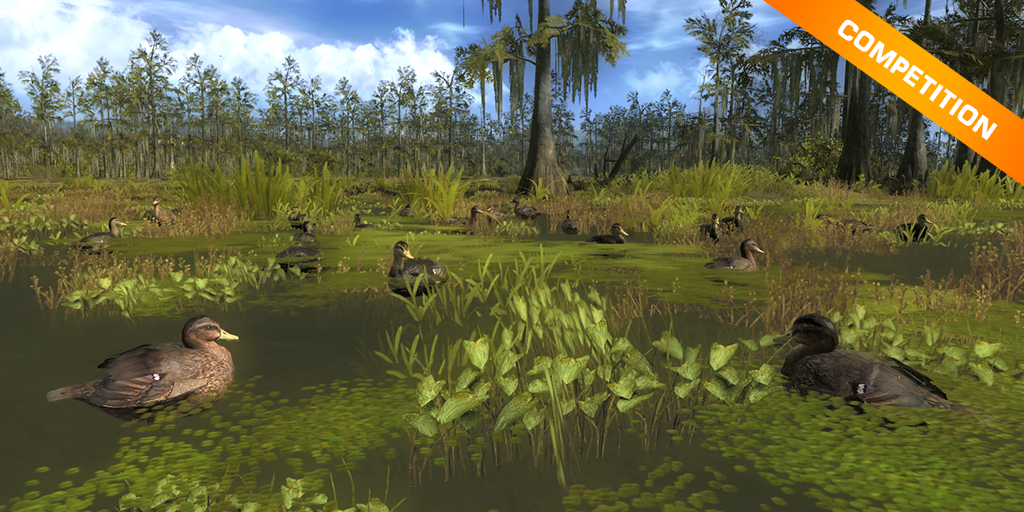 The weekly 'Weekend Competition" is now live as well, for more details and how to win some great prizes, CLICK HERE.
Well, on behalf of the team here I would like to wish you all a happy, whatever you celebrate and I hope that it's filled with joy, food and good times!

Bring on 2020!!

TK
Share this