Hey you good hunters,
As promised, today we're announcing a new event, namely…
Spot a Dev Competition
All members of our team will be roaming the Evergreen Hunting Reserves at different times Thursday through Friday and it's your task to spot us. We'll be wearing exclusive theHunter T-Shirts, so you can tell us apart from other players. The mission is simple – track down someone from our team, take a picture of them as a proof and post it in the competition thread. If you're lucky, you'll run into someone chatty (for example David ;)) and get a chance to have a good talk. The spotters who'll manage to get best pictures will receive em$ and a cherry on top – that very exclusive theHunter T-Shirt. Make sure to read the complete competition rules in this forum thread.
To give you a hint who to look for, we took a team picture today (why, of course we're wearing the same T-Shirts ;)). Here we are all, minus Pim, Danny, Andrés, Herman & Joachim all of whom are out of office today…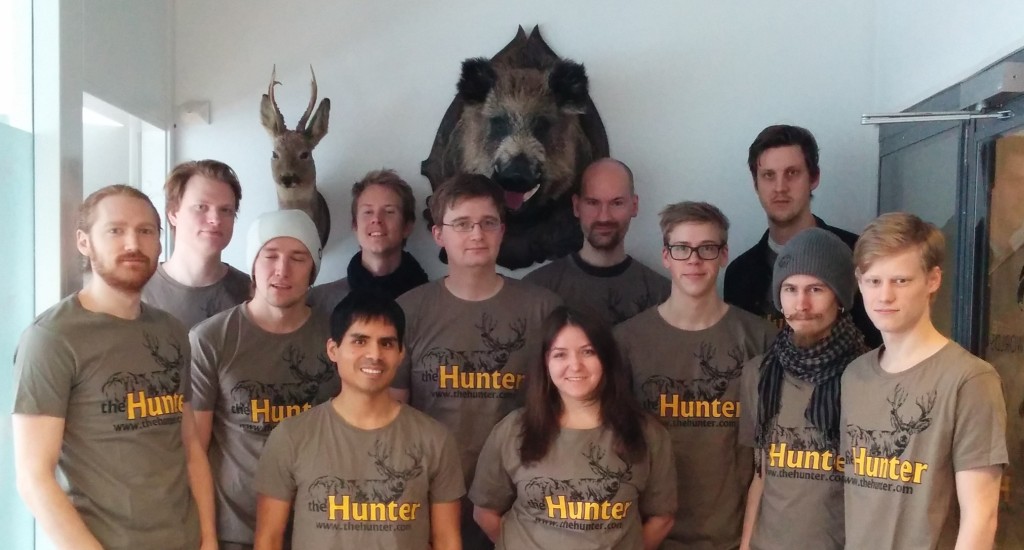 .. and plus David NAOutdoors checking in from across the globe: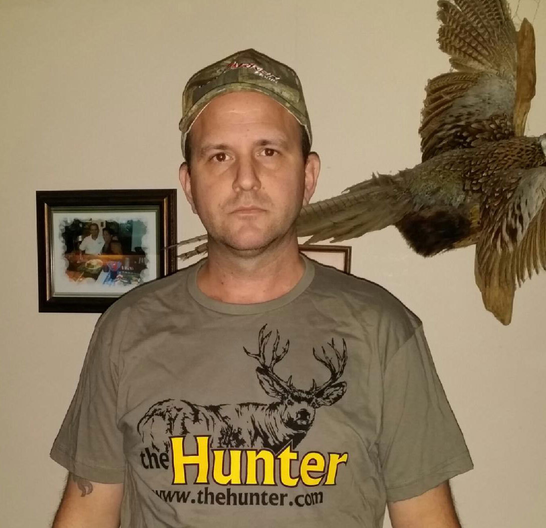 So, keep your eyes peeled for the next two days and have fun dev-spotting!
Pim in the desert
Pim is now at a games conference in the USA, but he took some time to go shooting in the desert next to Vegas. Here he is, trying different weapons:
Cheating and fraud incidents uncovered
We have lately discovered a large amount of players who cheated by using game hacks. As you know, we have a zero tolerance policy when it comes to cheaters, no matter members or guests, so all those players' accounts were banned forever.
Another issue we've found out about is even more unpleasant. We discovered that someone was selling gift codes for theHunter em$ and memberships which were bought on our site with stolen credit card details. Since this is a crime, we'll involve police into the investigation and, unfortunately, all players who've purchased such codes will lose their memberships, em$ and items bought using the codes. We're asking you to always buy our memberships and em$ on our official site, to avoid losing money and becoming a fraud victim.
New Blaser missions
We've released 5 new missions featuring a Blaser shotgun, so make sure to lay your hands on those nifty weapons if you don't have them yet.
Happy hunting and see you around!
Share this