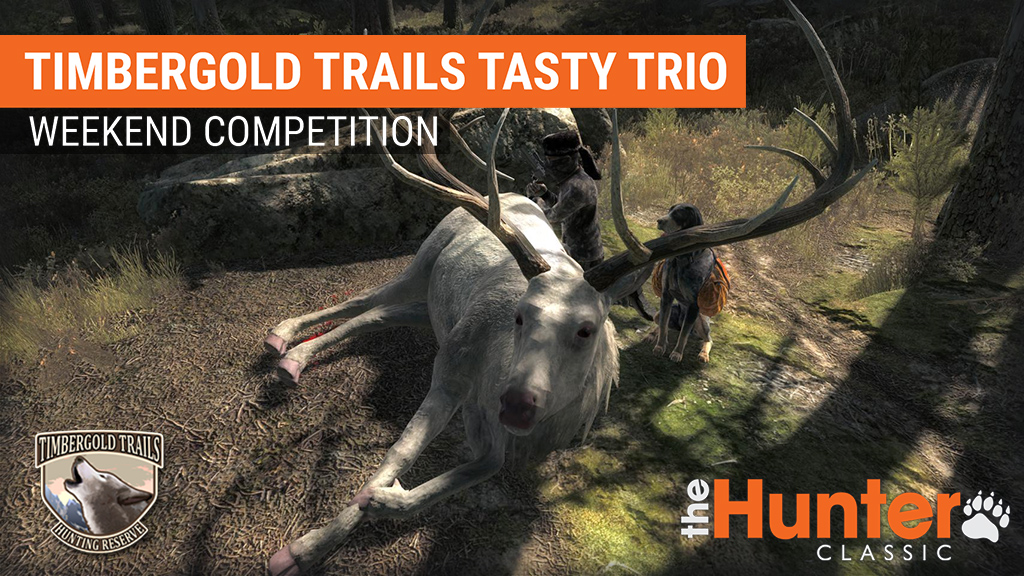 WEEKEND COMPETITION
The combined score of one male for each of the required species (Rocky Mountain Elk, Big Horn Sheep, and Mule Deer), shot in the heart and/or lungs is your competition entry.
As our Summer Fiesta 2020 competitions are officially over, it is time to resume our series of Weekend Competitions. So polish your weapons and get ready to join another great competition designed by veteran hunter BCKidd!
Find out what it's all about and join the competition for a chance to win hefty prizes in em$!
BEST TROPHY SHOT
Check out the related Best Trophy Shot contest on the Forum, for a chance to win an extra 500 em$!
---
WEEKLY SALES
✅ Scent Hounds
✅ Muzzleloading Pistol
✅ Reverse Draw Crossbow
✅ Sneaky 3D Alpine Clothing Set
✅ Sneaky 3D Alpine Ground Blind
…and much more. Up to 50% off!
➡️ CLICK HERE TO SEE ALL THE ITEMS ON SALE
Sale ends on September the 3rd, 13:00 pm CET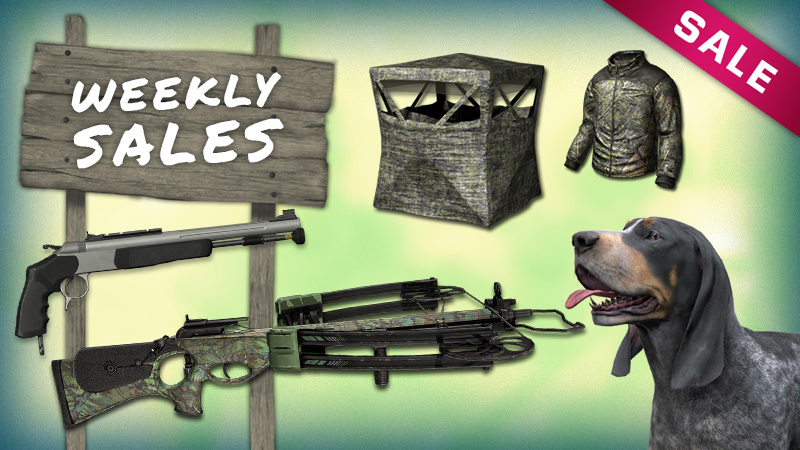 Share this