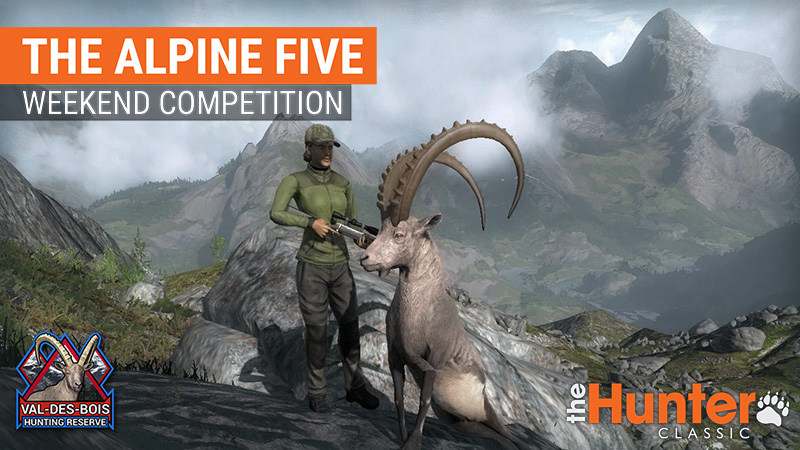 WEEKEND COMPETITION
The combined weight of one Male Red Deer, one Male Ibex, one Female Brown Bear, one Female Roe Deer, and one Female Red Fox shot at 100% Harvest Value from a distance of over 100m (Approx. 328 ft).
Find out what it's all about and join the competition for a chance to win hefty prizes in em$!
---
WEEKLY SALES
✅ 7mm Magnum Break Action Rifle "Stambecco"
✅ Reverse Draw Crossbow (winter camo)
✅ Compound Bow Snakebite (winter camo)
✅ Happy Camper Tent
✅ Classy Trophy Lodge – Alpine Style
✅ Sneaky 3D Alpine Camo Clothing Set
…and much more. Up to 50% off!
➡️ CLICK HERE TO SEE ALL THE ITEMS ON SALE
Sale ends on September the 29th, 10:00 am CET
Share this