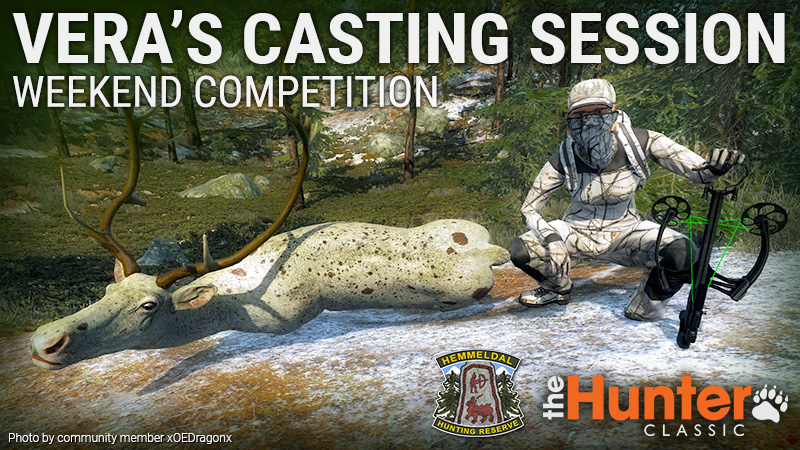 WEEKEND COMPETITION
Vera Herzschlag, the famous filmmaker, is looking for a hunter for the leading role in her new documentary. Could that be you?
Find out what it's all about and join the competition for a chance to win hefty prizes in em$!
---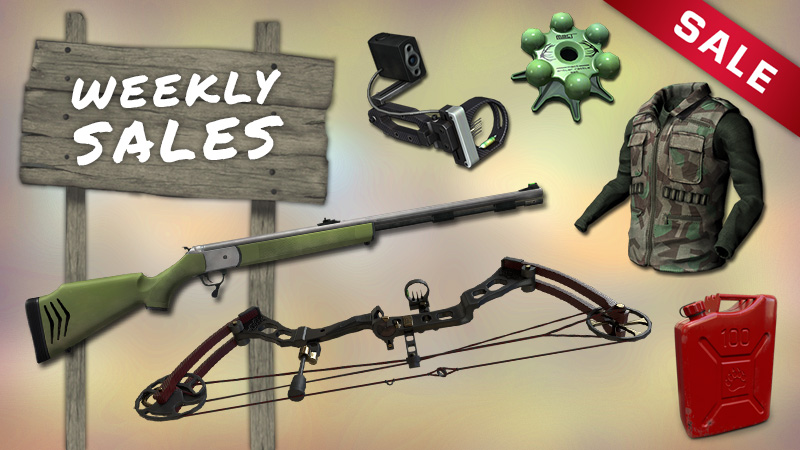 WEEKLY SALES
To help you catch some Reindeer in this weekend competition we have set a few items on sale:
✅ .50 Inline Muzzleloader
✅ Compound Bow "Red Dragon"
✅ 5-Pin Range Finder Bow Sight
✅ All German Pointers dogs
✅ Vehicle Fuel
…and much more. Up to 50% off!
➡️ CLICK HERE TO SEE ALL THE ITEMS ON SALE
⏱ The sale ends on November the 17th, 9:00 pm GMT
Share this