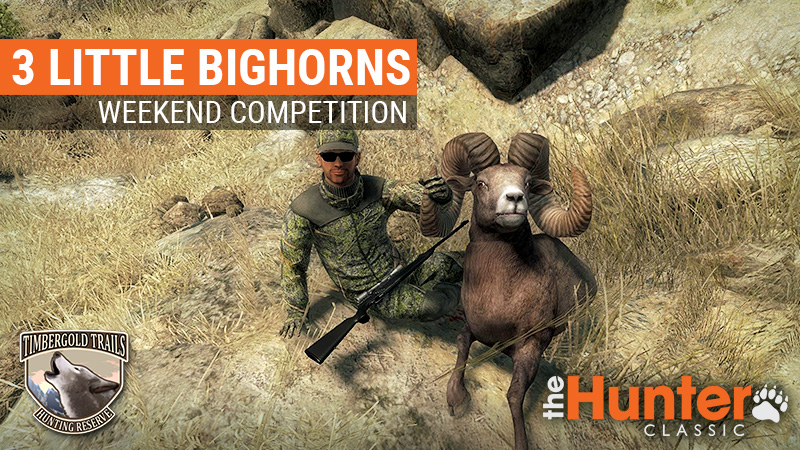 Help Doctor Alexandra Ovis stopping an infectious disease from spreading in the Bighorn Sheep herd in Timbergold Trails by culling 3 young males!
Find out what it's all about and join the competition for a chance to win hefty prizes in em$!
➡️ CLICK HERE TO SEE THE COMPETITION DETAILS
WEEKLY SALES
.17 HMR Lever Action Rifle
16 GA Side By Side Shotgun
Shooting Tripod Rest
Ghillie Suit Fall Leaf Camo
Park Ranger Jeep (Army)
…and much more. Up to 50% off!
➡️ CLICK HERE TO SEE ALL THE ITEMS ON SALE
The sale ends on Januaary the 29th, 10:00 am CET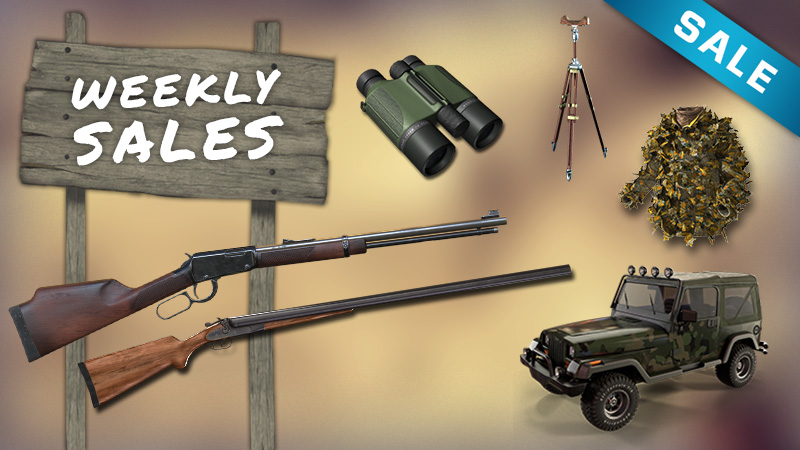 Share this