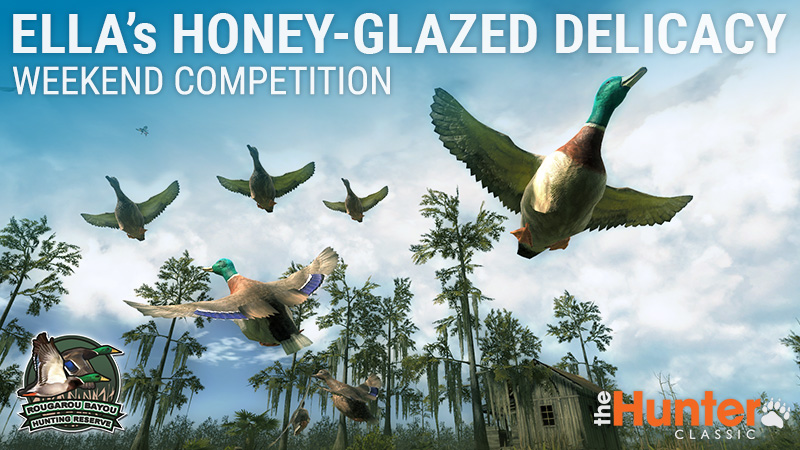 This week we have a little request from Mrs. Ella Laurent* for our weekend competition, check-out the rules and join for a chance to win hefty prizes in em here: https://www.thehunter.com/#competitions/details/101231
WEEKLY SALES
To help you hunt Mallar ducks we have set a few items on sale, including Labrador retrievers, 12 GA Blaser F3 Shotgun, Mallard decoys and callers, waterfowl blinds and much more. Up to 55% off!
Check out the complete list of items on sale here: https://www.thehunter.com/#store/sales
Sale ends on May the 8th, 3:00 am CET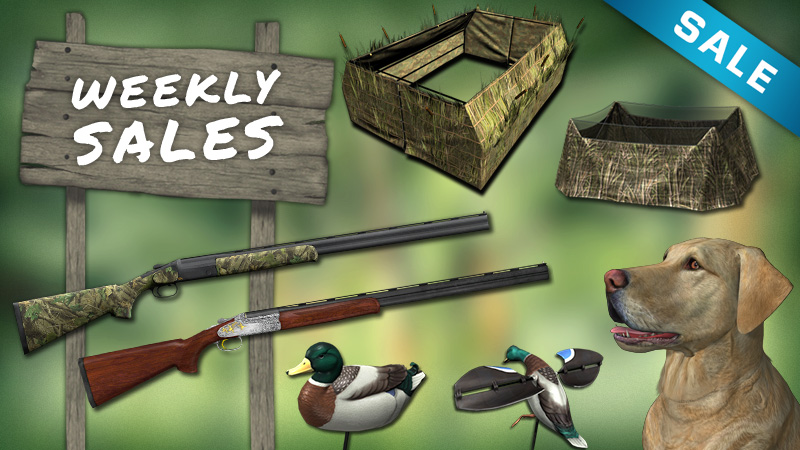 * if you aren't acquainted with Ella Laurent yet, be sure to check-out the Rougarou Bayou Travel Missions in the Missions section.
Share this