Meowdy, Hunter!
It's me, Natalie. Something's up with the Bobcats. There are so many small ones causing so much mischief! I hate to have mew do this, but can you reduce their numbers a bit?
Why does something like this have to happen on the best day of the year? It's Hug Your Cat Day today!
And if you have time between the (sob) cat slaughter, stop by the Forum for BCKidd's Summer competition for a chance at even more em$.
Find out what it's all about and join the competition for a chance to win meow-velous prizes in em$!
---
WEEKLY SALE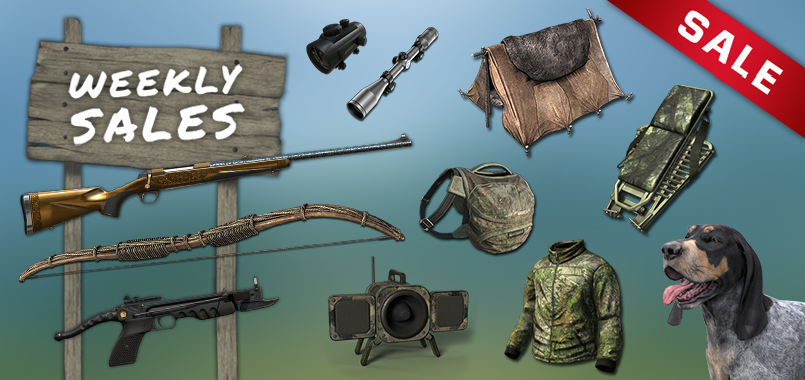 ✅ .243 Bolt Action Rifle 10 Year Anniversary
✅ Crossbow Pistol
✅ Treestand Basic Camo
✅ Trapper Tent
…and much more. Up to 40% off!


Sale ends on June the 8th, 9:00 am UCT
Share this