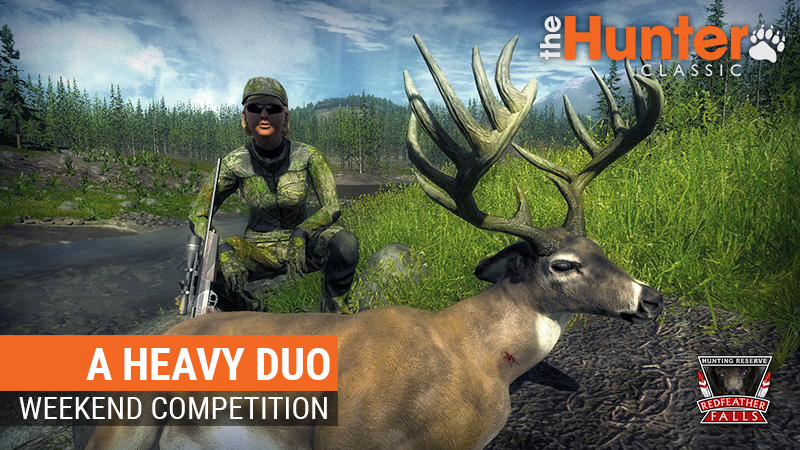 WEEKEND COMPETITION
Harvest 2 Whitetail Bucks from over 30 meters in Redfeather Falls!
Find out what it's all about and join the competition for a chance to win hefty prizes in em$!
➡️ CLICK HERE TO SEE THE COMPETITION DETAILS
BEST TROPHY SHOT
Check out the related Best Trophy Shot contest on the Forum, for a chance to win an extra 500 em$!  https://bit.ly/3ehs8sq
SNOW GOOSE COMPETITIONS
Last but not least, we are happy to announce that we added 4 Snow Goose competitions in permanent rotation in the Launcher (5 days each): https://www.thehunter.com/#competitions/upcoming/51
---
WEEKLY SALES
✅ .243 Bolt Action Rifle
✅ Tree Stands
✅ Doc Monsignor Clothing Set
✅ Deployable Deer Targets
✅ Deer Callers
…and much more. Up to 50% off!
➡️ CLICK HERE TO SEE ALL THE ITEMS ON SALE
Sale ends on July 16th, 10:00 am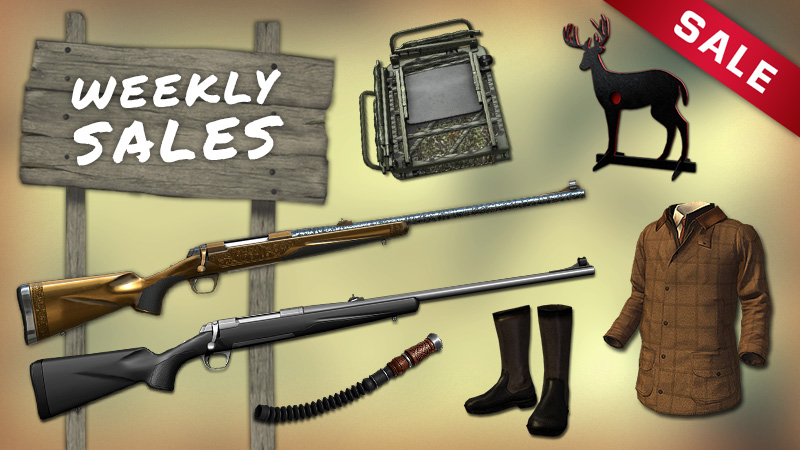 Share this